Know Your Marvels: 'Doctor Strange in the Multiverse of Madness'
Know Your Marvels: 'Doctor Strange in the Multiverse of Madness'
Back in the earliest days of MarvelBlog, I wrote a series of articles to prepare you for upcoming MCU titles; today we discuss Doctor Strange in the Multiverse of Madness.
My favorite of those was a film about which we knew very little; It was this long awaited sequel. You can read the old version here.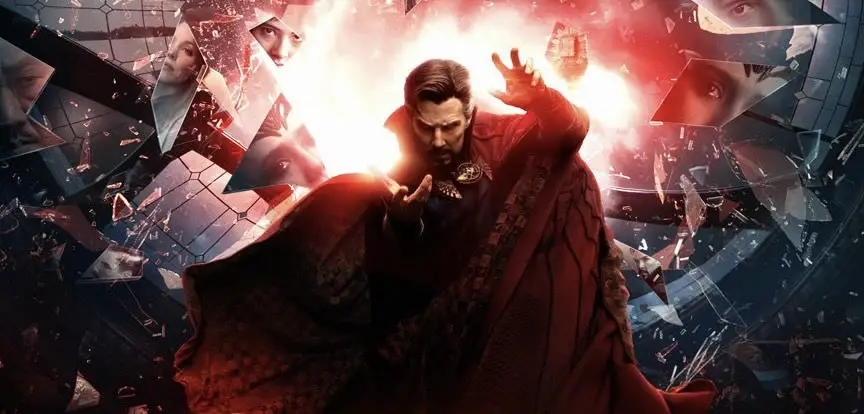 Source: Marvel Studios
I never updated it for…reasons. You see, around that time, a little thing called COVID-19 arrived and set back the planet by two full years.
Now, we're finally ready to move on. So, we're going to start from scratch with a new batch of Know Your Marvels.
Here's everything you should know about Doctor Strange in the Multiverse of Madness.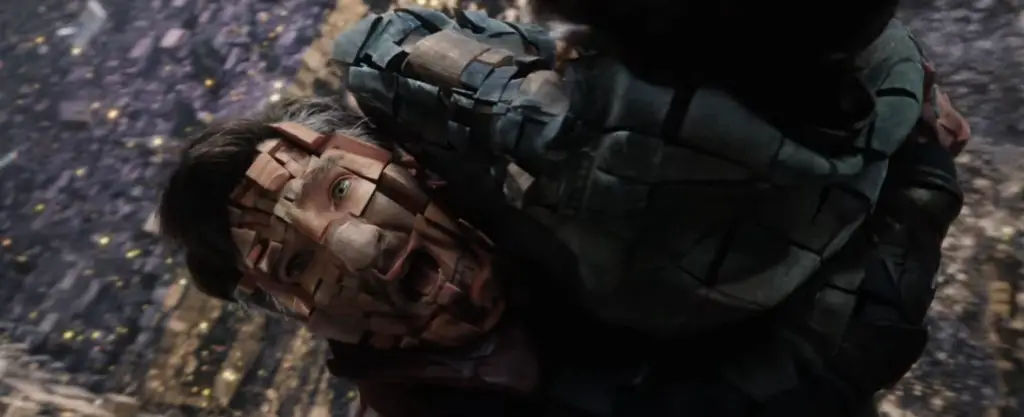 Source: Marvel Studios
Who Is Doctor Strange?
Much of what I said previously still applies. Doctor Strange is the big wizard of the MCU, the magician with the ostentatious title of Sorcerer Supreme.
Strange claimed that title from the Ancient One, which means that he has some big (and old) shoes to fill.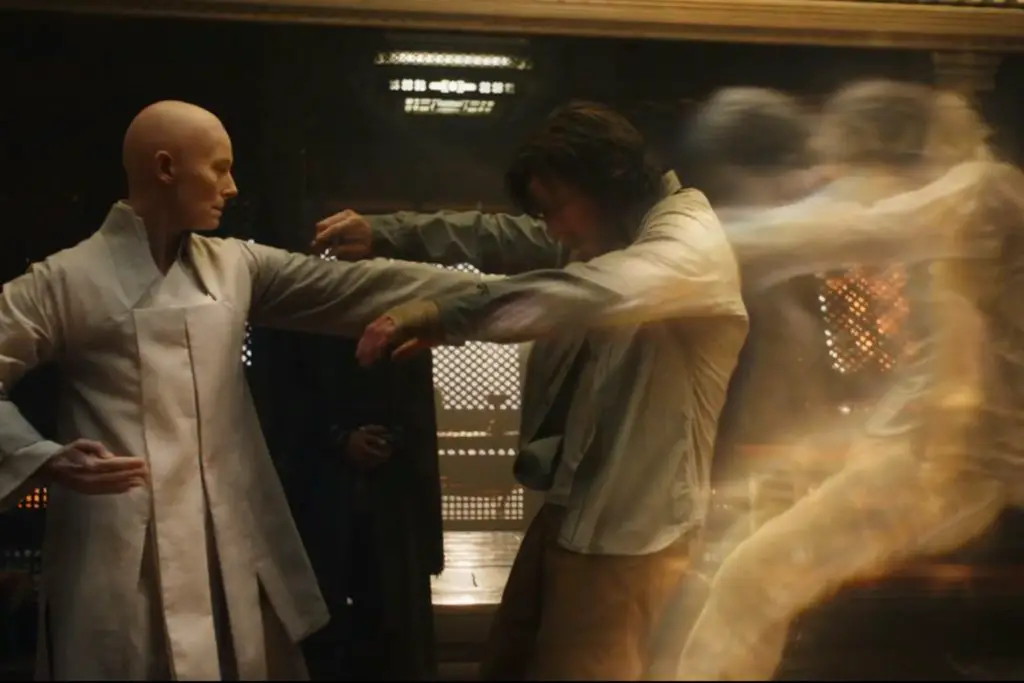 Source: Marvel Studios
I previously mentioned the obvious comparison to Tony Stark, as that's the reality here.
Back in the day, someone at Marvel (Steve Ditko!) scratched out inventor and changed the profession to surgery instead.
Otherwise, the premise for both characters is nearly identical. They're career-driven, self-obsessed geniuses who are self-destructive beyond the point of fault.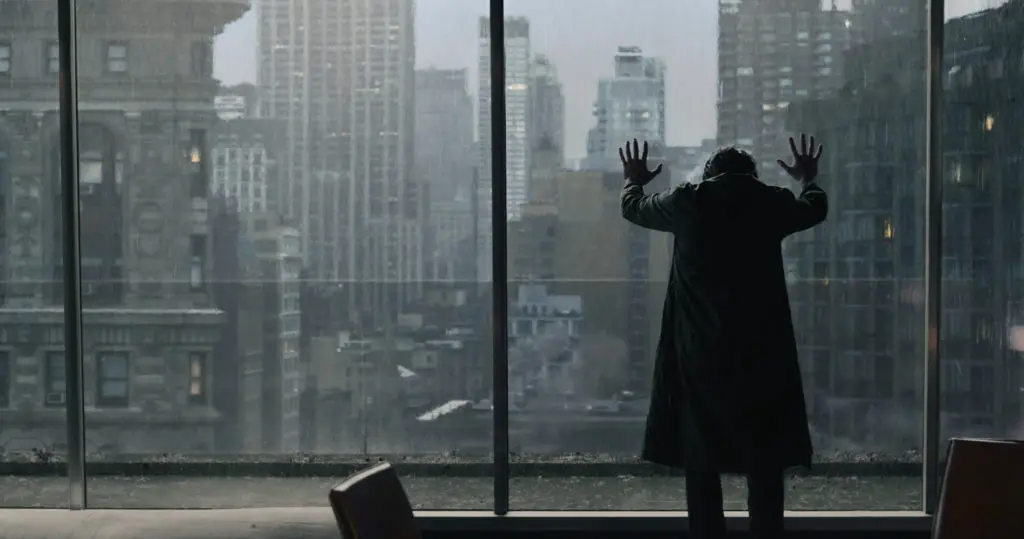 Marvel's DOCTOR STRANGE..Doctor Stephen Strange (Benedict Cumberbatch)..Photo Credit: Film Frame ..©2016 Marvel. All Rights Reserved.
I mean, you can trace a direct line between some of Tony Stark's decisions and Thanos' Snap.
Doctor Strange met and instantly disliked Stark because they're totally the same person. I always thought that was a nice touch.
Neither of them is self-aware enough to see themselves in others. But the brilliance is unmistakable.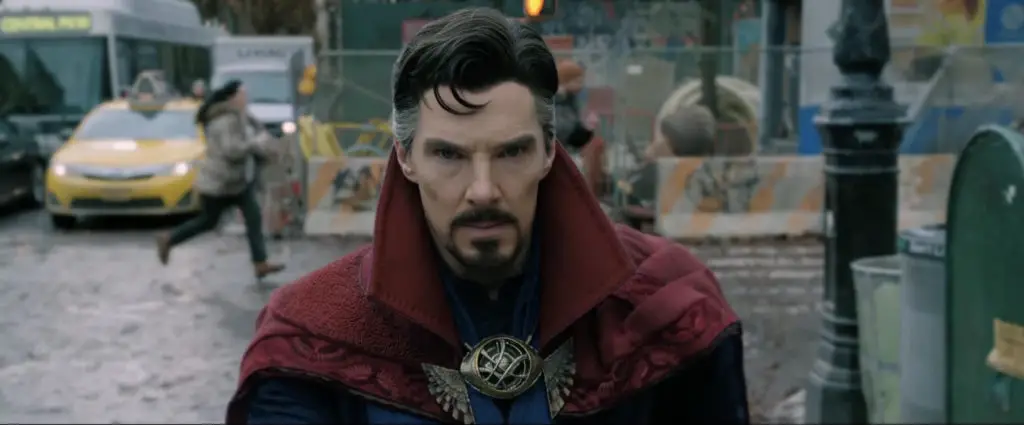 Source: Marvel Studios
To wit, after a life-changing car accident, Strange heads to a foreign land hidden from humanity…and somehow winds up running the place in a matter of months.
Strange has appeared in more Marvel movies than anyone else recently because A) Benedict Cumberbatch elevates every scene and B) Marvel loves magic.
However – and this may be important – Strange fell victim to The Snap. Because of this, he is NOT currently the Sorcerer Supreme.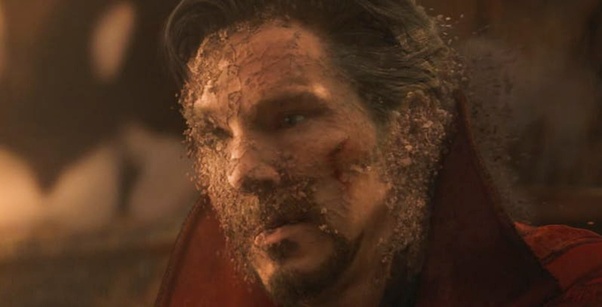 Source: Marvel Studios
I won't spoil the identity of who is in case you haven't watched Spider-Man: No Way Home yet.
Still, with the weight of his job title lifted, Strange may behave differently from now on.
Some people presume the current change in Supremes is temporary; I'm less certain.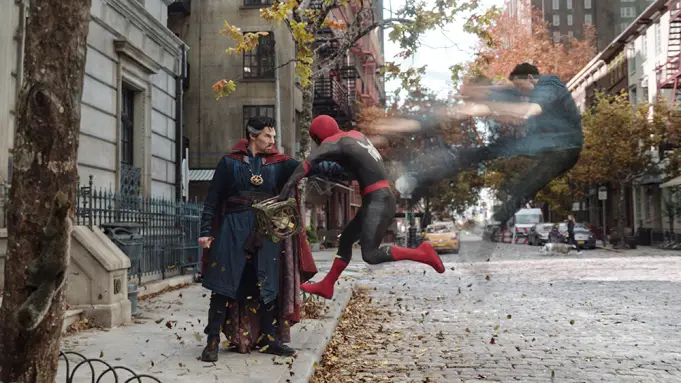 Photo: Marvel
What Is the Multiverse of Madness?
Did you catch the final episode of Loki? Or did you get teased by WandaVision? And did you see any of the vital episodes of What If…?
Most importantly, have you watched Spider-Man: No Way Home?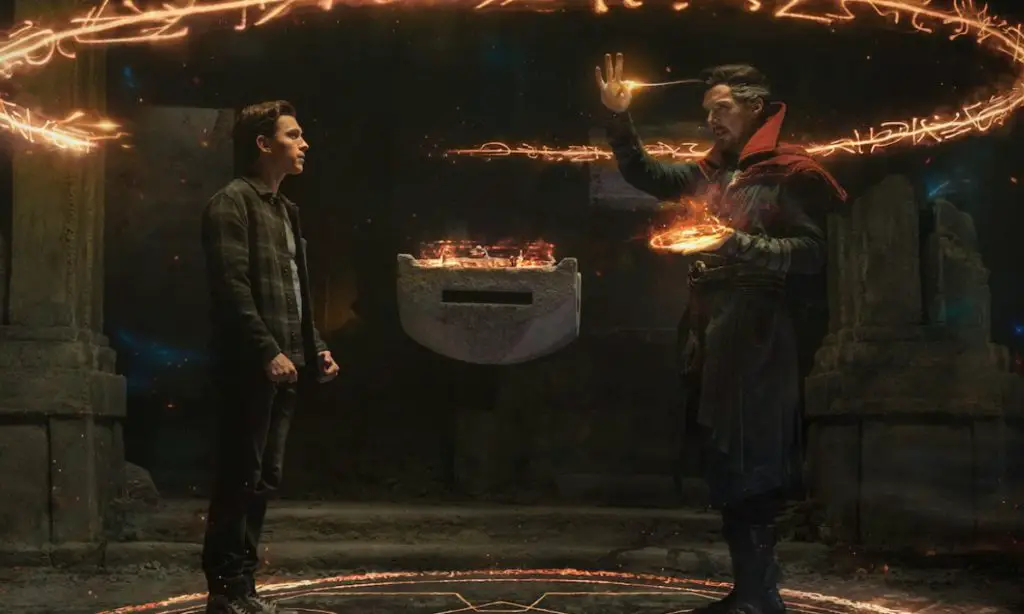 Source: Marvel Studios/ Sony Pictures
All these episodes and movies teased the underlying premise. The MCU comprises but one of an infinite number of universes.
In each one, the stories of the various Marvel superheroes play out slightly differently.
Doctor Strange exemplifies this premise the most, as he turns super-mega-evil in an episode of What If…? Please hold that thought.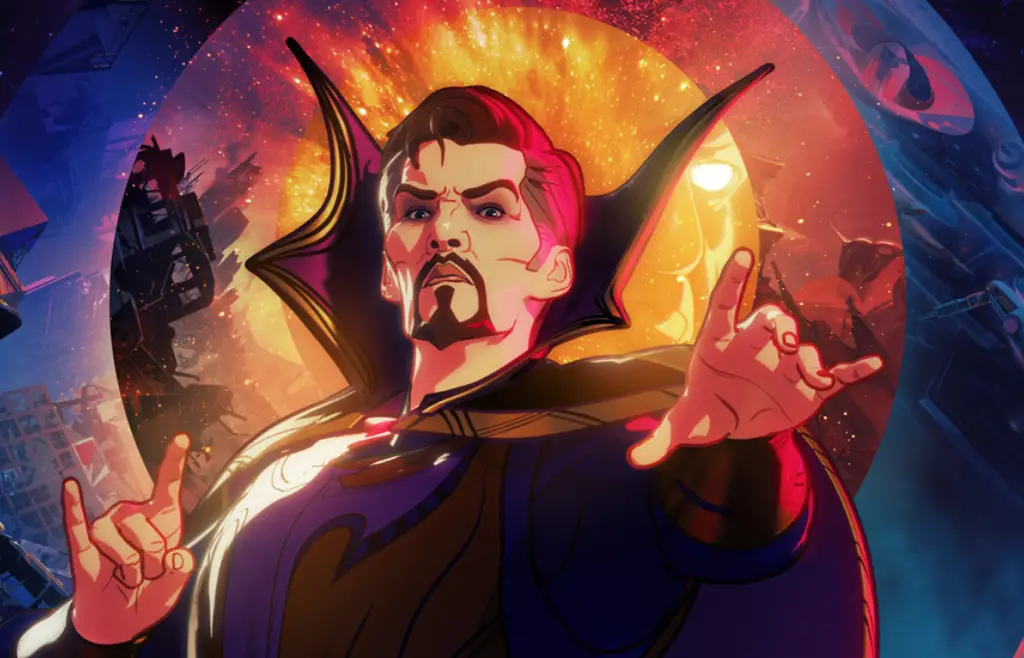 Source: Marvel Studios 
The title of the Doctor Strange sequel hints at more than that, though. It's a subtle play on an H.P. Lovecraft story, At the Mountains of Madness.
In that tale, humans encounter beings from another realm, who are either humanity's creators or destroyers or both.
The first Dr. Strange movie actually leaned into this idea, as Dormammu at least somewhat mimics the appearance of a Lovecraftian monster.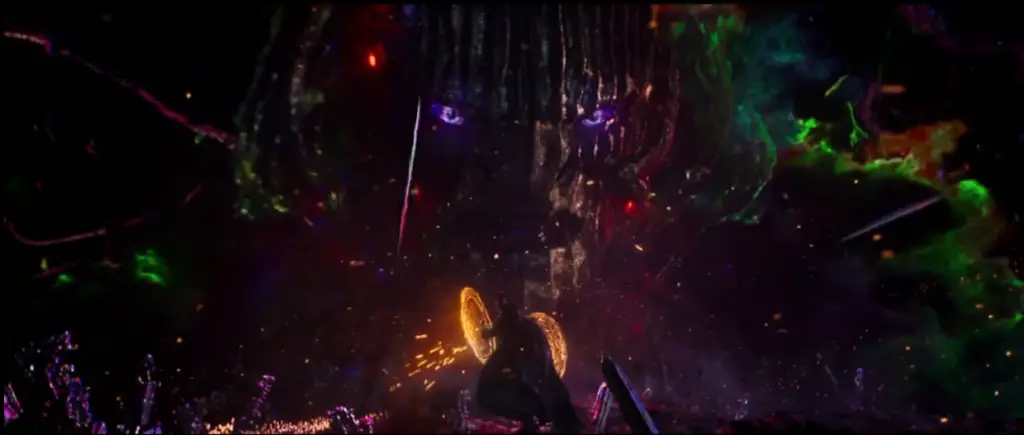 Source: Marvel Studios
From Marvel's perspective, the larger point here is to expand the MCU. In the wake of Thanos' Endgame, that story has concluded.
Unfortunately, lots of people developed strong feelings for some of the characters who didn't survive the events of Avengers: Infinity War and Endgame.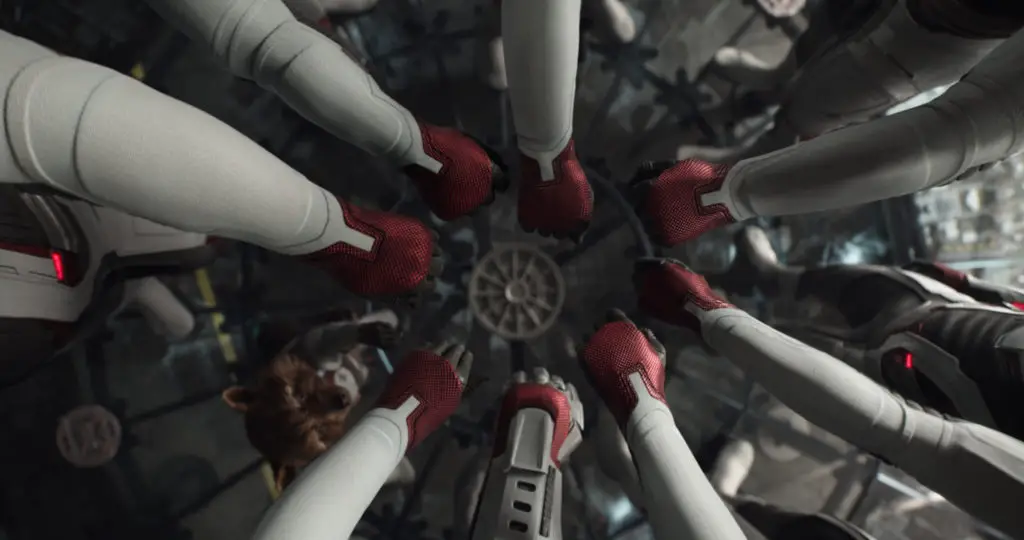 Marvel Studios' AVENGERS: ENDGAME..Photo: Film Frame..©Marvel Studios 2019
Time travel can only cure so much. In Marvel's case, it's half the population and, later, Loki.
So, we're getting alternate realities wherein Avengers in goatees can act like villains instead.
To wit, the trailer at least hints that the evil Doctor Strange from What If…? will appear in this series.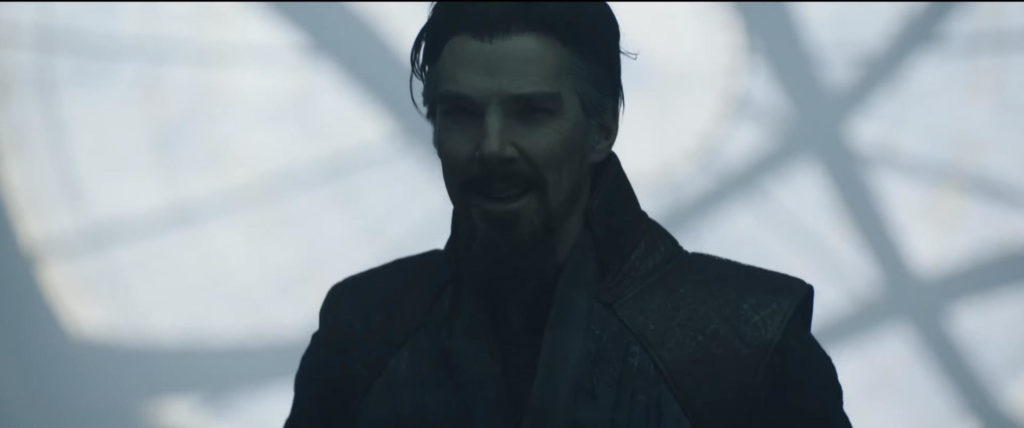 Source: Marvel Studios
Should you expect that to happen? Everyone who has watched WandaVision is emphatically shaking their heads no. But it could…
That's the whole point here. The MCU is opening the gate and inviting the barbarians inside for storytelling purposes.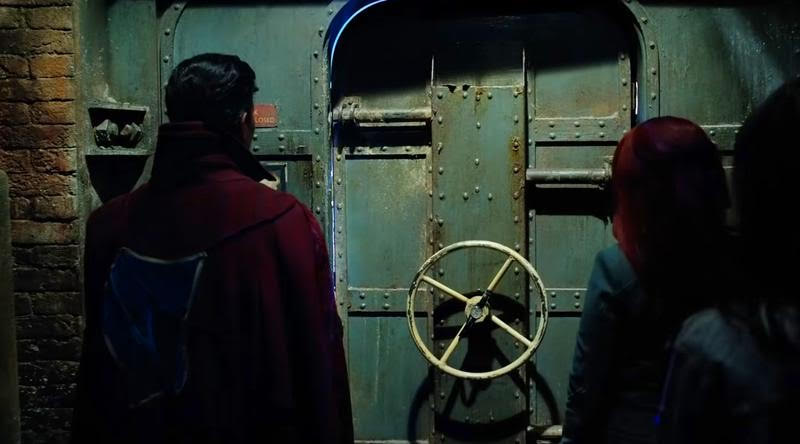 Source: Marvel Studios
What Is the Plot of the Doctor Strange Sequel?
I'm walking on eggshells here because I don't want to spoil anything from No Way Home.
I'll presume that you have at least watched the trailers, though. If not, here's a good example:
As you can see, various Spider-Man movie villains of yesteryear appear. They can do that because Peter Parker asks a favor of Doctor Strange.
In a decision that's almost too stupid to believe, the warlock agrees to reset reality such that he protects the world from Spider-Man…and vice versa.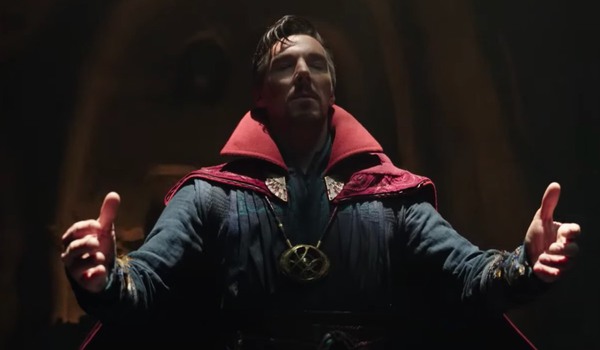 Doctor Strange in Spider-Man: No Way Home. Photo: Marvel Studios/Sony Pictures
Guess what! It doesn't work right! So, Parker already spent an entire movie trying to fix everything he broke.
Meanwhile, Stephen Strange fails the self-accountability test. He blames a high school student rather than himself. They're on the outs right now.
That's not even the worst part. While all this is happening, Wanda Maximoff is terrorizing the good people of Westview because she's broken.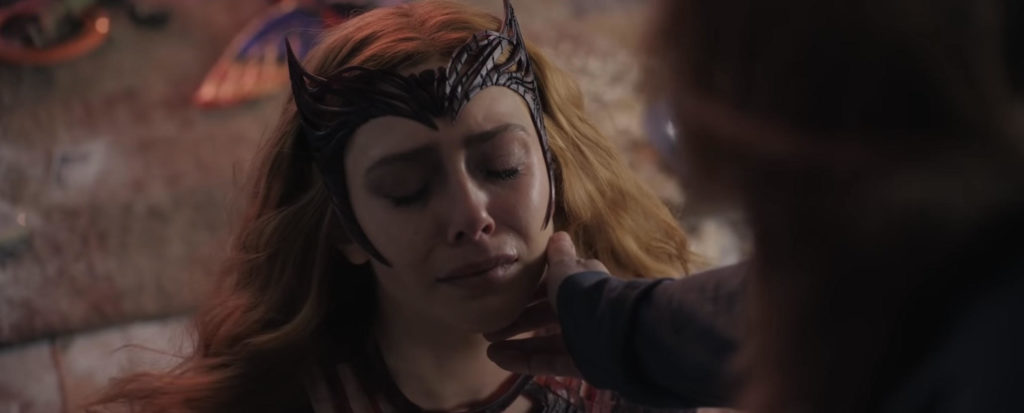 Source: Marvel Studios
Ultimately, Wanda earns the full power of the Scarlet Witch of prophecy. Also, she finds some closure along the way, but she's still…unwell.
Wanda's abilities make her, at worst, the second-most powerful of all known characters in the MCU. I think she's number one.
Now, she's hearing voices from the other side of the abyss that she believes are her children…the ones she knows don't exist.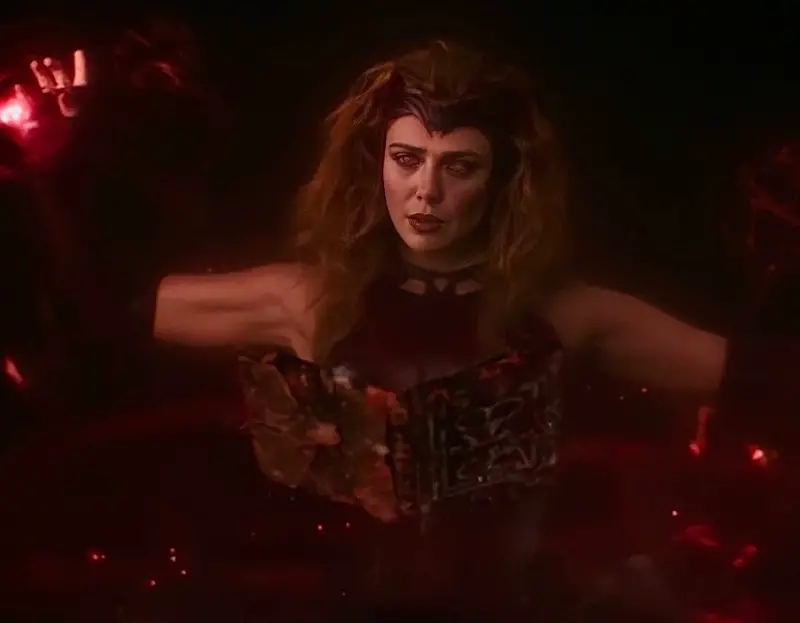 Photo: Marvel Studios
Apparently, even fictional children bring out the best and worst in parents. Wanda is prepping to do whatever it takes to get her twin boys back.
Doctor Strange discovers that he is in Wanda's way, as he feels like the one in charge of protecting this reality.
Yes, Doctor Strange in the Multiverse of Madness is shaping up to be MCU Magical Civil War.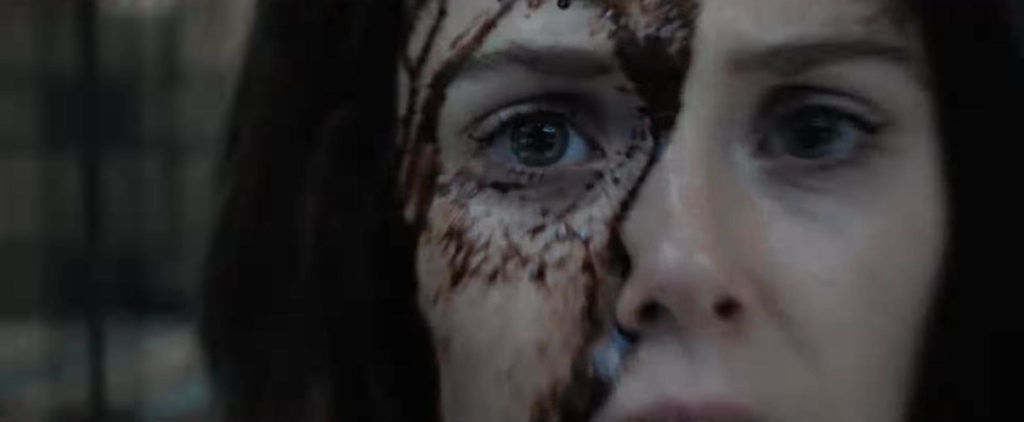 Source: Marvel Studios
Final Thoughts
I should mention one other essential component of this project.
Legendary director Sam Raimi has joined the MCU for this film. The only other name that could be fitting is Tim Burton.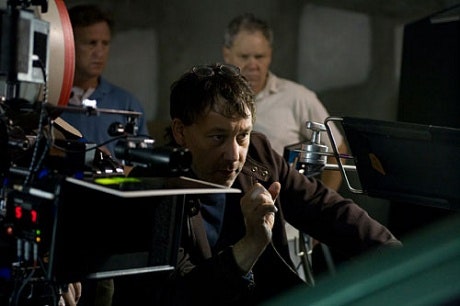 Source: Vanity Fair
The latter director started the entire superhero cinema trend with Batman. Raimi later elevated it with Tobey Maguire's Spider-Man trilogy.
When the director of Doctor Strange dropped out of the sequel, Marvel correctly chose Raimi as the ideal leader for the Multiverse of Madness.
This film combines superhero and horror elements in a daring first for the MCU. Raimi has mastered both genres, with horror as the way he originally made his bones.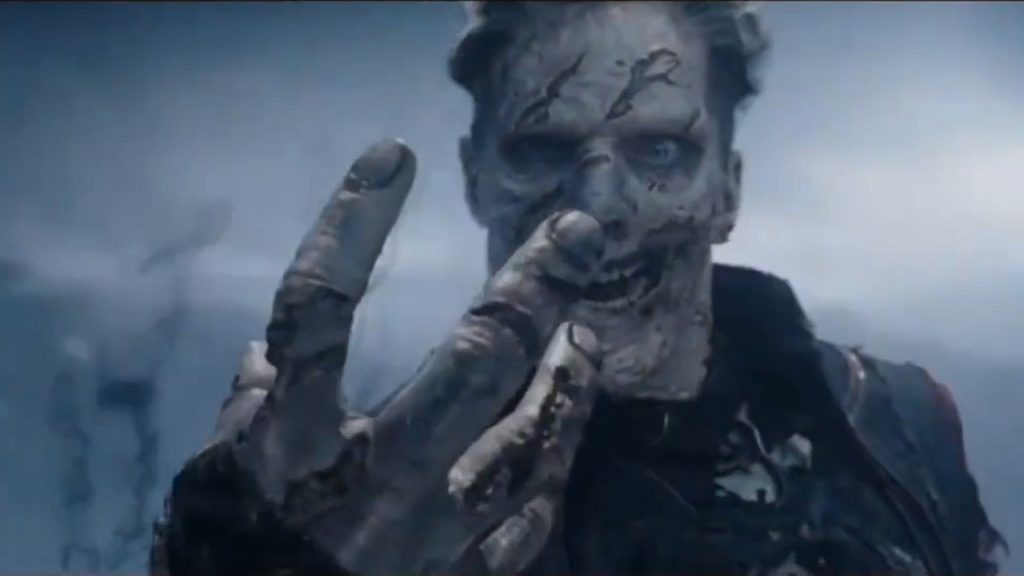 Source: Marvel Studios
In addition, Raimi possesses one of the best and most caustic senses of humor in the industry. Remember that he's also the creator of Xena: Warrior Princess as well.
So, Raimi's strengths blend perfectly with the aspirations of Dr. Strange in the Multiverse of Madness. It'll combine action, terror, and humor.
The trailer emphasizes the frenzied nature of this film:
The Dr. Strange sequel is gonna be bonkers, and that is Sam Raimi's wheelhouse.
Don't be surprised if this film finishes as one of the top five box office blockbusters of the year. It's a surefire hit.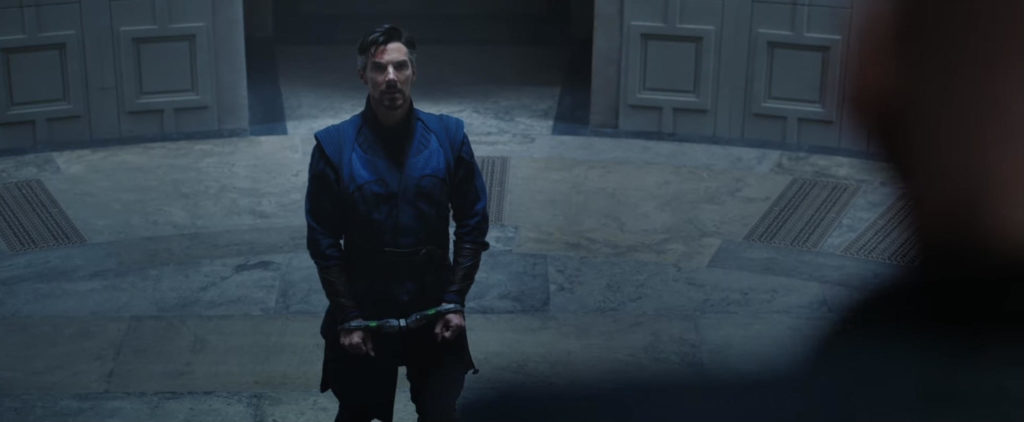 Source: Marvel Studios
And yes, that is Patrick Stewart's voice you're hearing in the trailer…
Marvel stars and BTS V will appear in a new reality series on Disney+
New reality series IN THE SOOP: Friendcation, will premiere on Disney+ next month.
Marvel stars: Park Seo-joon, Parasite's Choi Woo-shik, Park Hyung-sik (Soundtrack #1), rapper Peakboy, and member of BTS V will all be featured in this spinoff of the original IN THE SOOP series. They will all be seen relaxing together on a vacation.
According to the summary of the program, "This brand-new vacation reality series shows the buddies having time to enjoy nature and indulge in their favorite activities in the soop while hidden away from the world" (in the forest).
"Viewers will get to see the stars and best friends relax over a well-earned break away from the strains of day-to-day stardom" throughout the course of the four-episode series.
Choi is most known for playing Kim Ki-woo in the Academy Award-winning movie Parasite, and Park also had a brief appearance as Ki-friend. woo's He will now play an unspecified role in the upcoming July 2023 television series The Marvels.
Fans of BTS may presently watch the K-pop group's most recent movie on the streaming service, BTS: Permission to Dance On Stage – LA. The movie is a part of the group's contract with Disney+, which also includes the docuseries IN THE SOOP: Friendcation and BTS Monuments: Beyond the Star.
In order to pursue individual careers, BTS, which also consists of Suga, Jin, RM, J-Hope, Jimin, and Jungkook, recently revealed they will be taking a short break from one another. The group announced their choice on their YouTube site, adding that they intended to "spend some time apart to learn how to be one again."
IN THE SOOP: On October 19, Friendcation will make its Disney+ debut.
Armor Wars Movie: from Marvel Disney+ Series To A Film
Due to creative adjustments, the TV series starring Don Cheadle will now be turned into an MCU – Armor Wars movie. The most of the Disney+ series that Marvel Studios had planned have already been released, but Armor Wars has been stuck in development for a while. Even though it had been announced in 2020, James Rhodes' spinoff show hadn't received any updates until 2022. In 2008's Iron Man, Terrence Howard played Rhodes; in Iron Man 2, Cheadle took over as War Machine, and he has since continued to feature in several MCU projects.
Despite being a part of Phase 5, the Armor Wars TV series on Disney+ is being redesigned as an MCU – Armor Wars movie, with Don Cheadle remaining attached to play War Machine.
Due to creative adjustments, the TV series starring Don Cheadle will now be turned into an MCU – Armor Wars movie. The most of the Disney+ series that Marvel Studios had planned have already been released, but Armor Wars has been stuck in development for a while. Even though it had been announced in 2020, James Rhodes' spinoff show hadn't received any updates until 2022. In 2008's Iron Man, Terrence Howard played Rhodes; in Iron Man 2, Cheadle took over as War Machine, and he has since continued to feature in several MCU projects.
War Machine is followed by Armor Wars following Phase 3, which resulted in the demise of his closest friend, Tony Stark. The Disney+ drama will, according to confirmation, follow the events of Secret Invasion, in which Cheadle will next play the Marvel character. Despite Disney's commitment to creating the series, Armor Wars was not included in any of the Phases 5 or 6 slates that Marvel Studios presented at San Diego Comic-Con. One of the key Armor Wars stories, according to Cheadle in an interview from earlier this month, would include Tony Stark's technology going out into the open, with Rhodey having to stop the wrong people from using it.
The Hollywood Reporter has revealed that Armor Wars is being retooled into a feature picture, causing a significant shake-up within Marvel Studios. The company decided that a movie would be a better choice as opposed to a 6-episode series since they were dedicated to "having the tale conveyed the proper way." The movie's screenplay will be written by the film's head writer, Yassir Lester, who is still employed. Production had been planned to begin in 2023, but this most recent development has forced a postponement. The Armor Wars information was released shortly after the director of the Blade reboot was fired.
How the MCU Will Be Affected by the Filming of Armor Wars Movie
While Armor Wars' continual postponement is a problem in and of itself, Cheadle's character might gain from the film's decision. Despite the fact that War Machine has been in a lot of MCU movies, he has never been the main character in any of the plots. Despite Rhodes having his own show at first, a feature film offers him a greater stage for obvious reasons. Additionally, this would give War Machine his own cinematic prominence after serving as Iron Man's sidekick throughout the duration of the MCU. Marvel has adapted a product from one medium to another before, and Armor Wars is hardly the only instance of this. The Royal Family was supposed to have its own Phase 3 movie before The Inhumans became a TV show, but instead received a short series on ABC that had a poor outcome.
The length of Armor Wars' delay as a result of the move from Disney+ to theaters is yet unknown. Armor Wars may have to wait until Phase 6 even if it takes place after Secret Invasion unless Marvel discovers a window in Phase 5 that makes sense. Due to the enormous lag between the conclusion of Secret Invasion and the release of Cheadle's movie, it's probable that the tie-ins from Secret Invasion will be eliminated if Armor Wars is redeveloped as a feature film. There is a likelihood that Armor Wars was always a Phase 6 project because the slate wasn't fully revealed at San Diego Comic-Con. It is unclear how Armor Wars will fare as a movie unless Cheadle, Feige, and Marvel Studios make announcements.
Everything you need to know about Wolverine
Wolverine is a fictional character that appears in American comic books published by Marvel Comics, typically in conjunction with the X-Men. His real name is James Howlett, but he also goes by the aliases Logan and Weapon X.
How did Wolverine Became Popular?
Origin of Wolverine by Paul Jenkins Wolverine, the ol' Canucklehead, has certainly evolved from the idea of a Canadian superhero to being the finest at what he does. Wolverine, a comic book character whose stern, aggressive demeanor established the bar It became quickly obvious that his initial yellow-and-blue clothing did not conjure up images of a furious the early 21st century…
Here is some facts about Wolverine
Habitat. These hardy creatures live alone and require a lot of space to wander.
Diet. Wolverines are stubborn, so while they occasionally consume vegetarian food like plants and berries in the summer, it does not constitute a significant portion of their diet.

What role does Wolverine play in X-Men Apocalypse?
Professor Charles Xavier invites Wolverine to join up for his new superhero-mutant team, called the X-Men, where Logan creates a close friendship with Cyclops and Jean Grey. Later it was discovered that Xavier, erased Logan's memory and forced him to join the X-Men team by purpose. Professor X had to delete all Wolverine memories because he was sent to kill X-Men team leader a.k.a. – Charles Xavier.
James Howlett (Wolverine) is also called Logan and Weapon X. He is a mutant with three retractable claws in each hand and animal-keen senses. He also has heightened physical powers, a strong regeneration ability known as a healing factor, and animal-keen senses.
So Wolverine is from DC (Detective Comic) or MCU ( Marvel Cinematic Universe)?
Offten fans wonder is Wolverine a DC or a Marvel hero? Well, Wolverine was allegedly inspired by the DC superhero Timberwolf. Due to his ability to heal, the color of his outfit, and his hair, he is Wolverine's polar opposite. The only thing that separates them is their claws, which are quite similar to each other despite Timberwolf's sharp claws not being like Wolverine's retractable ones. But, officially Wolverine was created for Marvel Comics by writer Len Wein and artist John Romita.
What is Wolverine's history?
Did you know that Wolverine actually are father to Jimmy Hudson? James Hudson and Wolverine served together in the Iraq War, and James was given guardianship of Wolverine's infant kid. To make the adoption legitimate, Jimmy's surname name was changed from Howlett to Hudson. Jimmy's origins were kept a mystery up until his senior year of high school. Wolverines son – Jimmy didn't realize he was a mutant when he was a child, but he always felt unique and rejected the idea that he might be one.
In movies we saw that Hugh Jackman who played Logan in several movies, had to play very different scenario/story line whan it's in comic books. For the first time Wolverine appeared in our TV screens in 2009. X-Men Origins: Wolverine (2009) showed us remarcable MCU story line with new characters. At the movie we saw that Logan a.k.a. Wolverine was made in laboratory. But did you know that in comics, originally he got such powers from his birth parent.
Just to clarify, who is Wolverine?
Wolverine is a fictional character that appears in American comic books published by Marvel Comics, typically in conjunction with the X-Men. His real name is James Howlett, but he also goes by the aliases Logan and Weapon X.
Other interesting information
Who is Deadpool in Wolverine?
One of the worse films in the Fox X-Men film series is frequently cited as X-Men Origins: Wolverine. And the portrayal of Wade Wilson, a.k.a. Deadpool, in the movie has drawn some of the most severe criticism. Fans were ecstatic to see The Merc With the Mouth on the big screen when it was released in 2009.