MarvelBlog News for February 7th, 2022
MarvelBlog News for February 7th, 2022
Tom Holland has plenty to say, and a 50 Shades star will join Sony's answer to the MCU. It's probably not the star you want, though.
I'll explain in this week's MarvelBlog News.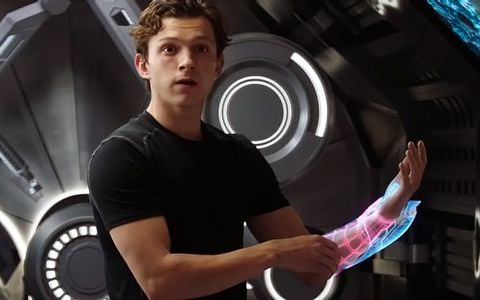 Source: Marvel Studios
Holland Speaks. A Lot.
Tom Holland is 25 years old and has already appeared in three of the top six movies of all time.
Sure, you could argue that Avengers: Infinity War and Avengers: Endgame would have done about as well without him.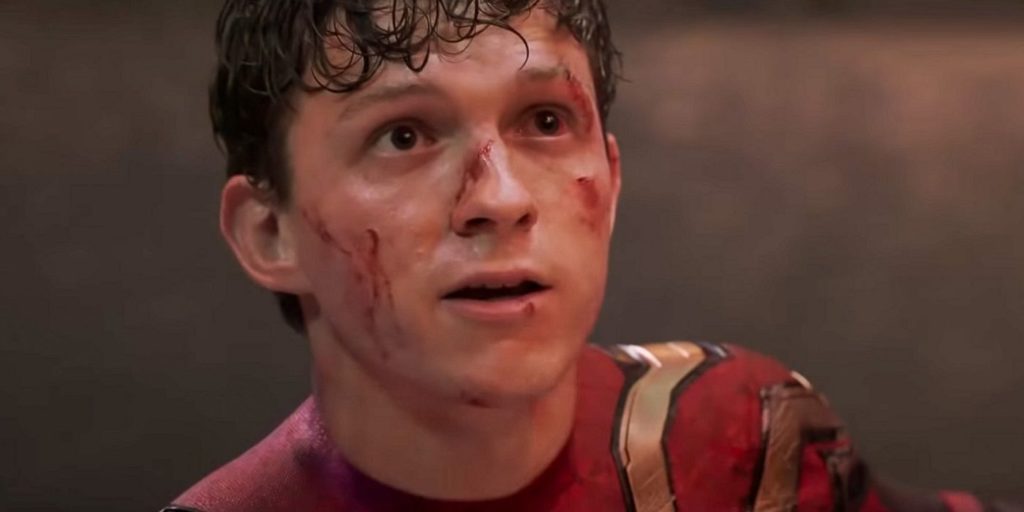 Source: Marvel Studios
In fact, I watched people do that right up until the debut of Spider-Man: No Way Home, the most successful film of the pandemic.
Once that movie somehow earned $750 million domestically at a time when nothing else had topped $250 million, most folks ceded the point.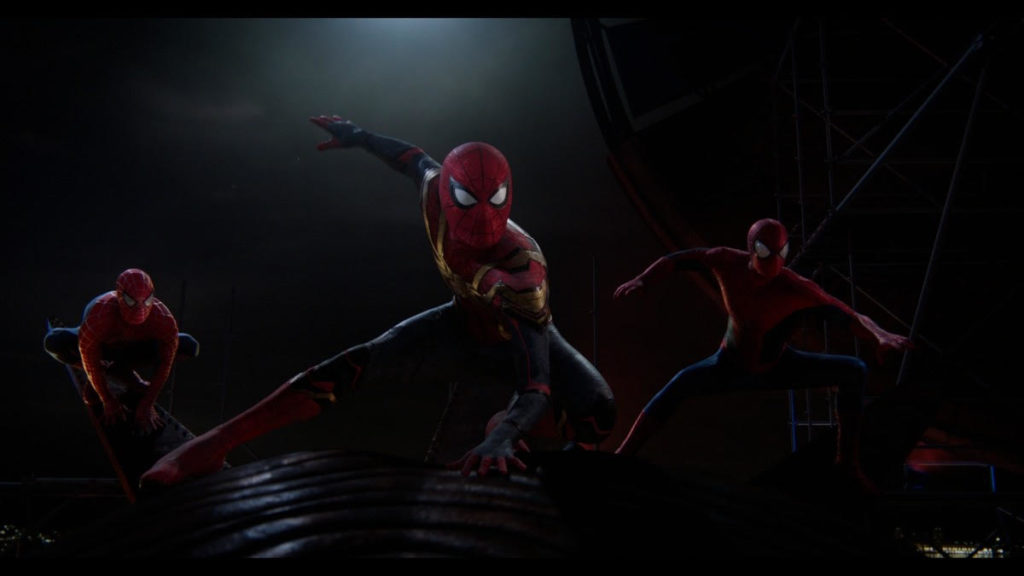 Source: Marvel Studios
Holland has proven himself a box office draw and a charming human to boot.
After the stunning triumph of No Way Home, he's also faced an endless onslaught of publicity. Passionate Spider-Man fans watch it all and want more.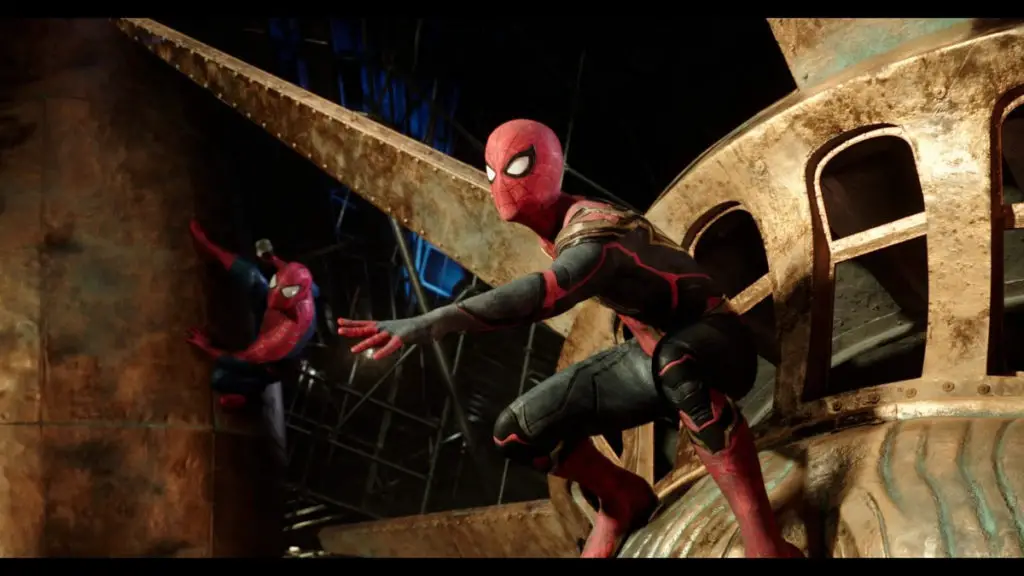 Source: Marvel Studios
So, Holland politely obliges as much as possible. Sometimes, his youth and inexperience shine through, though.
For example, he garnered the bad kind of headlines for this quote: "If I'm playing Spider-Man after I'm 30, I've done something wrong."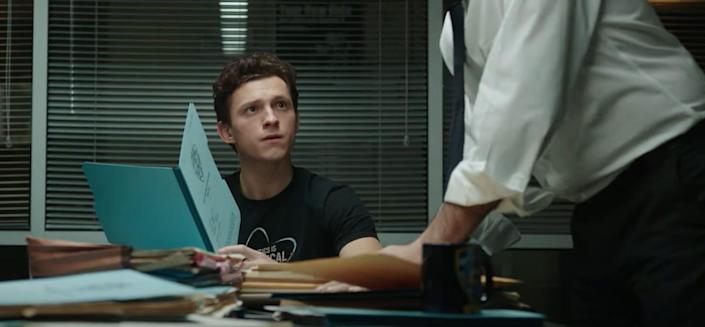 Marvel Studios | Sony Pictures
That statement understandably freaked out Holland's loyal fans. However, he has since gone on something of an apology tour.
During an Esquire interview, Holland backtracked on the previous statement by explaining his intent. You can watch the clip here:
The gist is that Holland would rather work as a mentor for the actor who eventually plays Miles Morales or the like.
In other words, Holland recognizes that Robert Downey Jr.'s career trajectory makes the most sense for superhero actors. Their time isn't limitless.
But…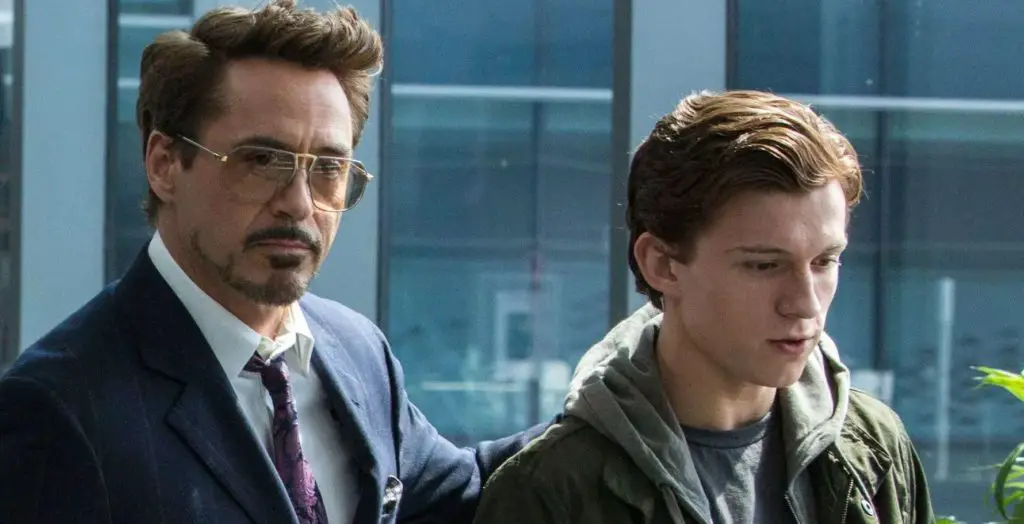 Source: Marvel Studios
It's Good to Be the King
A writer for No Way Home confirmed something last week. Showrunners and movie executives at Marvel have repeatedly pitched for Tony Stark's return.
The fact that they're doing so less than two years after Endgame demonstrates that this will happen at some point.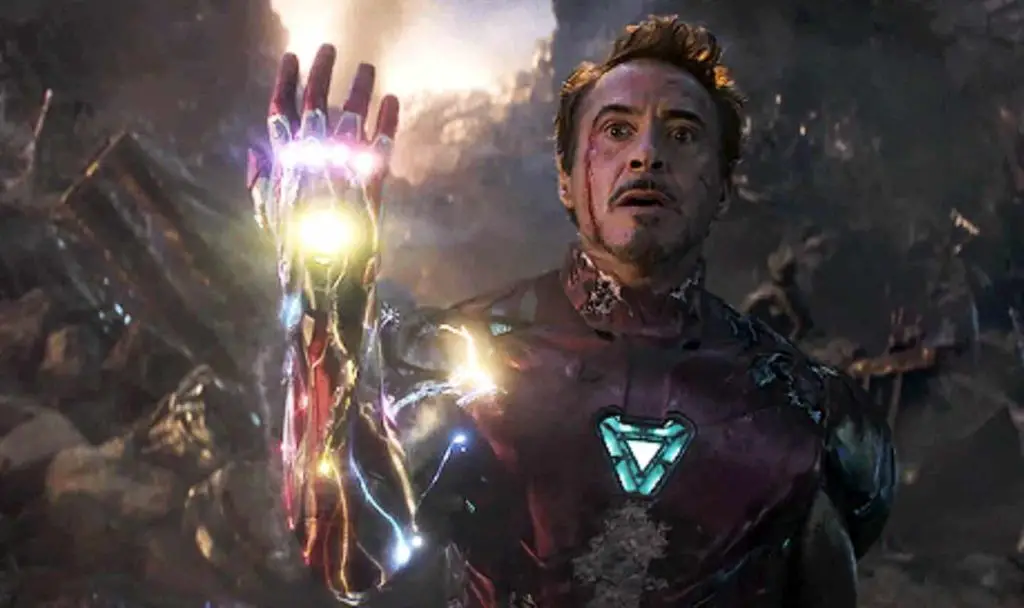 Tony Stark's death. Photo: Marvel
Marvel will wait until the perfect moment, and then it'll cut a check for Downey to return from the dead.
Before you dismiss the possibility, please remember that spoiler from No Way Home. Also, know that Michael Keaton (!) is returning as Bruce Wayne soon.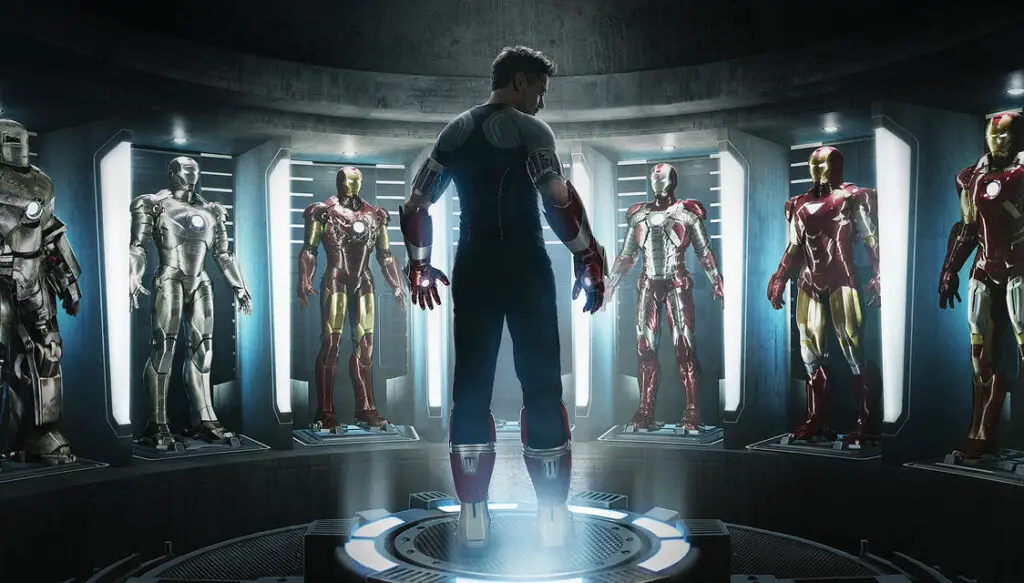 Photo: Marvel
Nothing stays dead in Hollywood when there's money involved. We have a Scream movie in theaters at the moment after all…one named Scream.
Holland's prior comments showed that he doesn't see the big picture yet…but he's starting to get it.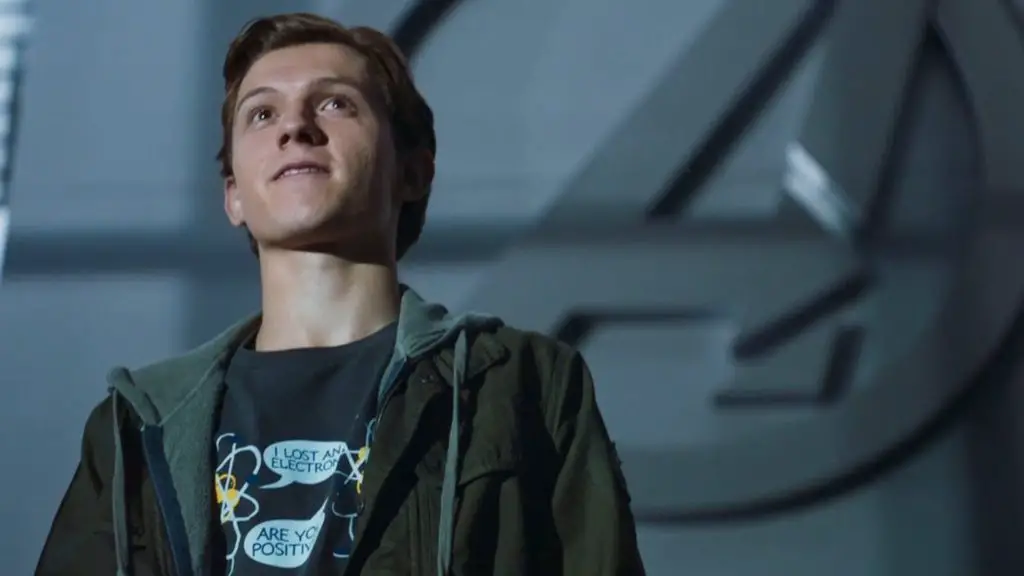 Source: Marvel Studios
Sony wants Holland to star in another Spider-Man trilogy because, well, they like mountains of cash.
Previous reports had suggested that Holland had already signed on for more movies.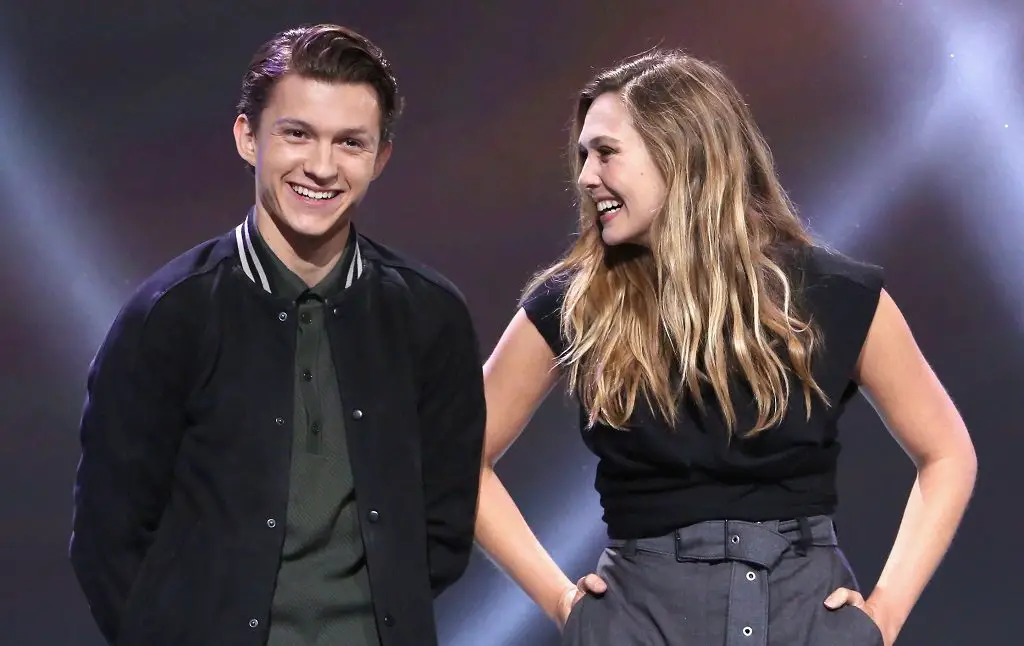 Tom Holland and Elizabeth Olsen of Avengers: Infinity War at Disney's D23 EXPO 2017 in Anaheim, Calif. Photo: Jesse Grant/Getty Images for Disney
Now, the actor has addressed the subject in an Entertainment Weekly interview. He states that he has only had conversations with Sony.
Yes, Holland has deduced that his asking price just went up a lot, just as Downey Jr. got paid A LOT more after the MCU exploded in popularity.
Tom Holland, Kevin Feige Address Spider-Man's Exit From the Marvel Cinematic UniversePhoto Credit: Sony PicturesKevin Feige and Tom Holland on the set of Spider-Man: Homecoming. Photo: Sony Pictures
So, Holland is now dropping hints in the media that he'll happily sign up for more projects…for more money.
Of course, the actor also gave the people what they wanted. He added in a different interview, "I'd play Spider-Man forever."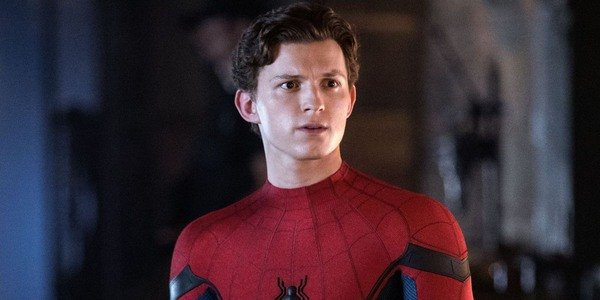 Photo: Marvel Studios
By the way, if you don't know, the real reason Holland has been so public lately is that he has another big movie coming out.
Here's yet another interview he did with The Hollywood Reporter. In it, he discusses the emotional challenges of that scene in No Way Home.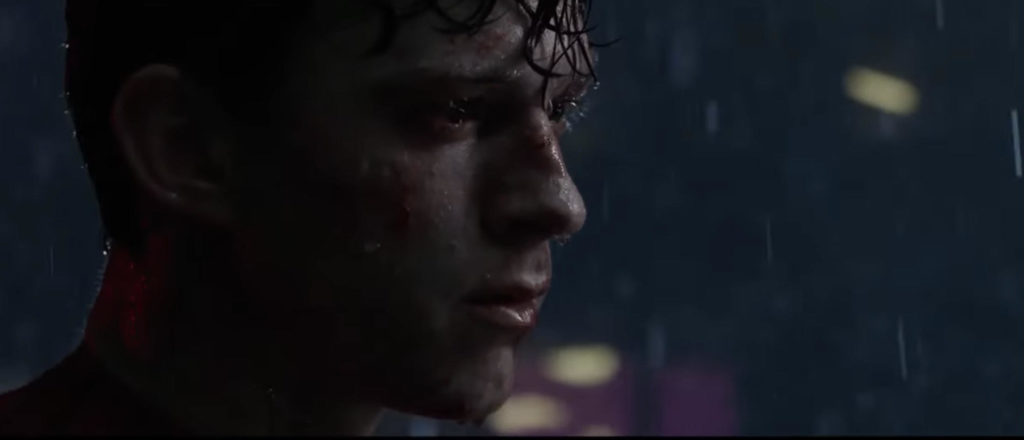 Source: Marvel Studios
Mrs. Grey Will See You Now
Did I mention that Sony wants more Marvel movies? The studio owns the licensing rights to everyone in the Spider-Verse and, by God, they're going to use them all.
The latest announcement involves Dakota Johnson, who will star in the new Madame Web movie.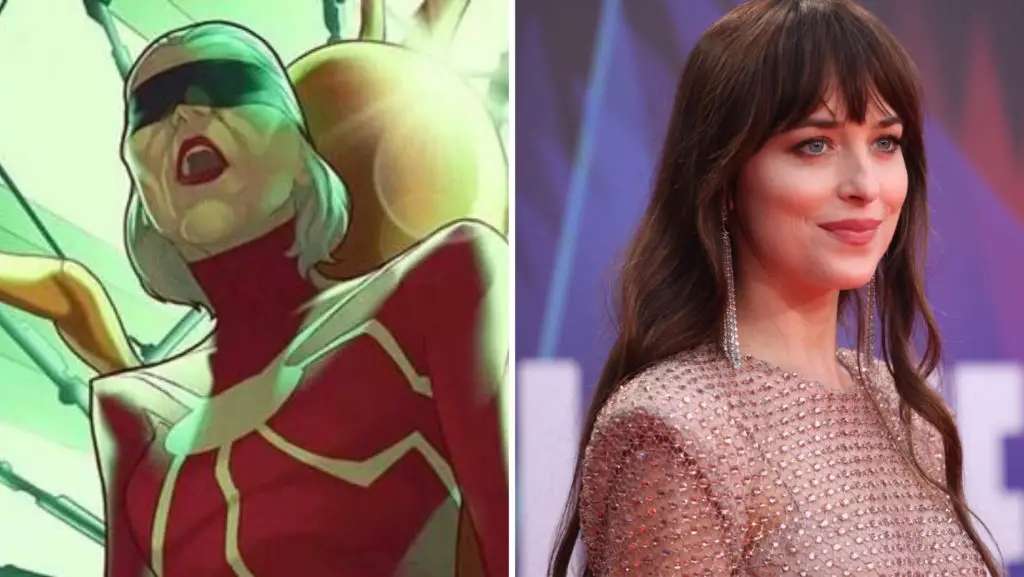 Source: Marvel/ Lia Toby/ Getty Images
Let's not pretend like you have any idea who this character is. Imagine an old woman whose throne hangs from a spider web, and you get the gist.
This Spider-Man character played a role in Decimation and has appeared in a few Spidey animated episodes.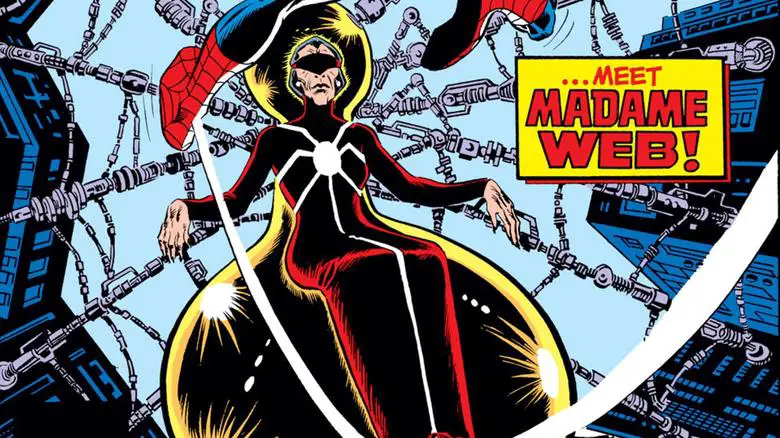 Source: Marvel
Still, we're talking about a super-obscure character here. Sony has picked this project because it wants a Dr. Strange clone in its version of the MCU.
Madame Web is a precog who is telepathic and clairvoyant as well.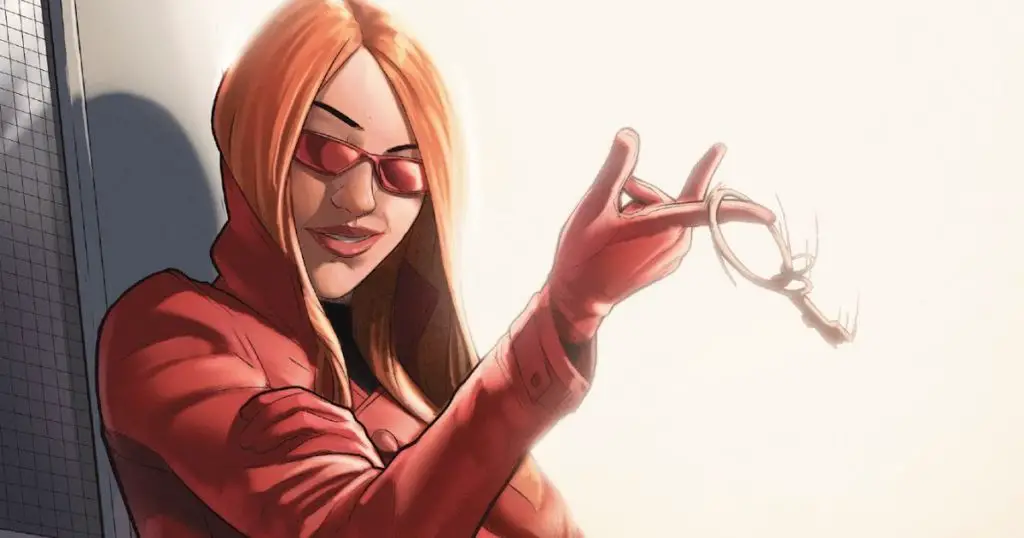 Source: Marvel
Given Johnson's casting, Madame Web probably won't mirror the comics completely. She's usually an old woman in those stories.
Here, she'll look like the unholy offspring of Melanie Griffith and Don Johnson.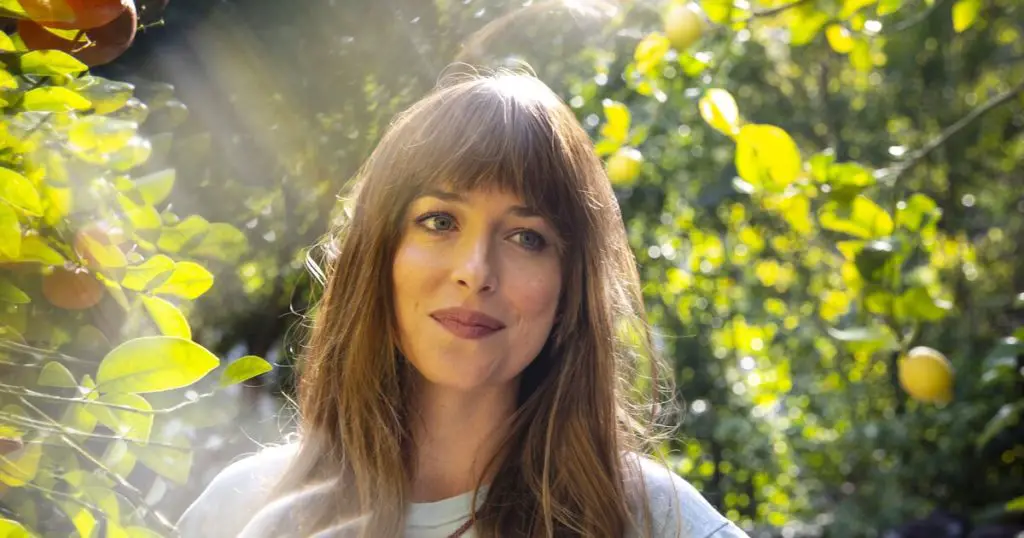 Source: Los Angeles Times
I'm having fun with this because it's like Ant-Man. Just because a comic book character exists doesn't mean they need a movie, too.
I'm looking at you, Kraven the Hunter. Still, we're going to see a lot of these now that No Way Home has earned $750 million.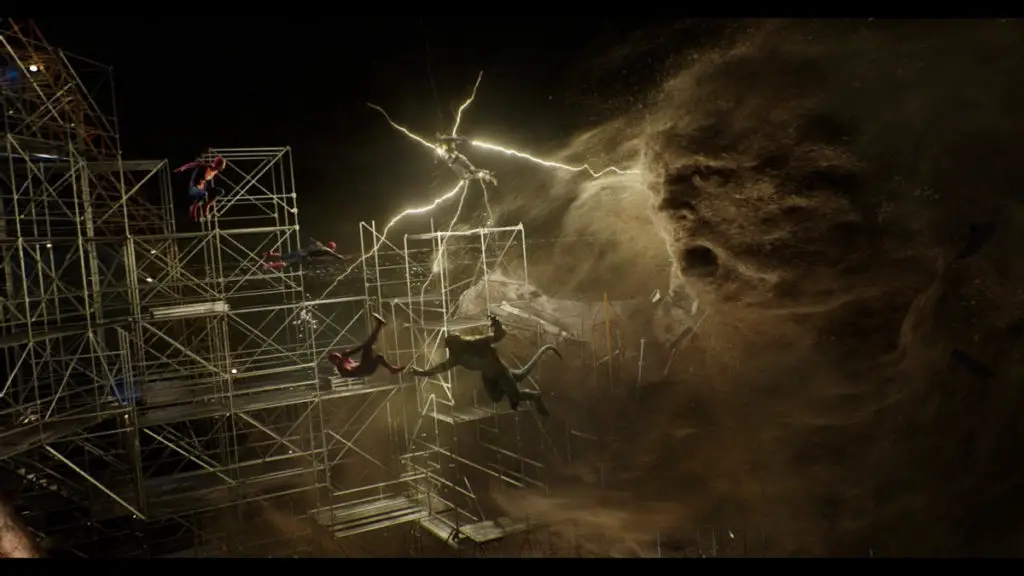 Source: Marvel Studios
I happen to like Dakota Johnson – she somehow made How to Be Single watchable – and think she'll do well as a superhero.
I mean, she can't be any worse than Thomas Jane as The Punisher.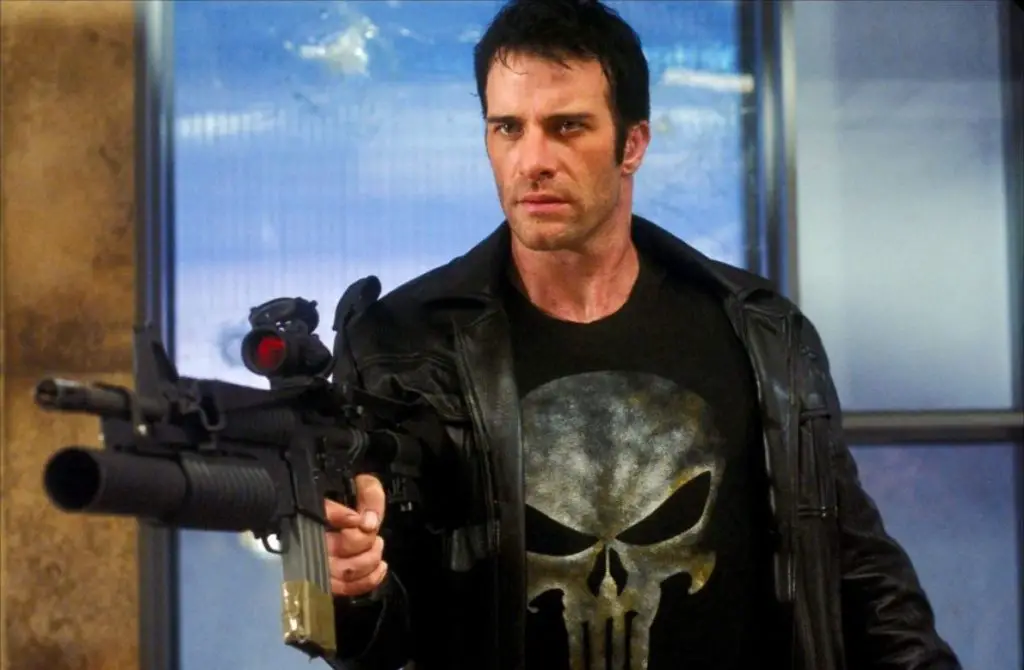 Source: Lionsgate
All kidding aside, you should expect to hear a lot more about this project in the coming weeks. My understanding is that it's filming later in 2022.
Other MCU News
Since we're No Way Home-heavy this week, I'll add one news item. The digital release will include more than 100 minutes of extra scenes!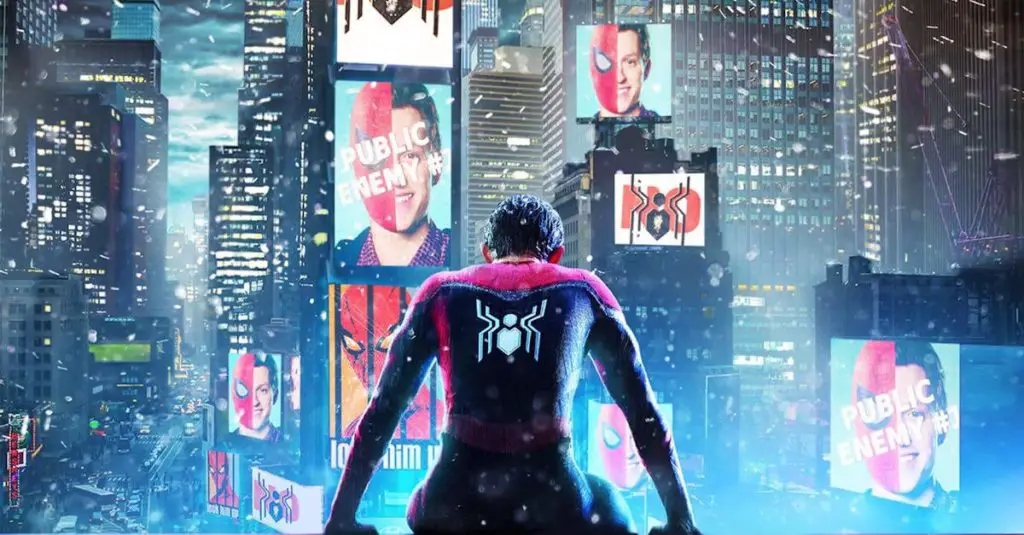 Source: Marvel Studios
Also, Holland recently stated that he has spoken with Florence Pugh about a potential pairing of Spider-Man and Yelena Belova. No, not like that…I don't think.
Disney has also firmed up some dates and plans for its various MCU series. Loki season 2 will apparently film this summer.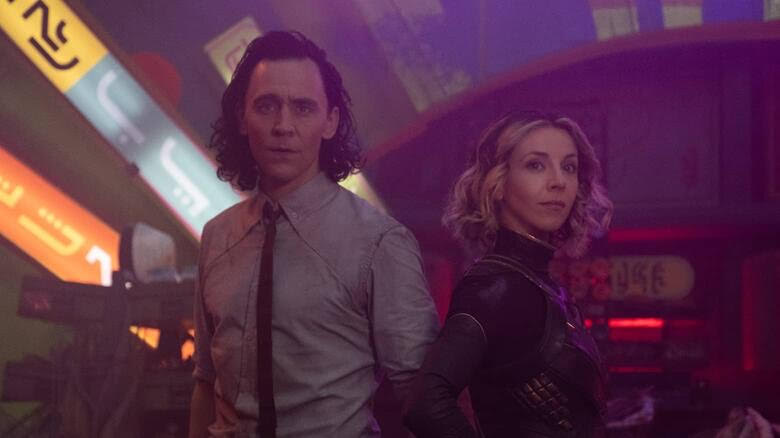 Source: Marvel Studios
Gugu Mbatha-Raw announced her return on Good Morning America as she tried to avoid giving away anything else about season two.
Ms. Marvel and She-Hulk will apparently get second seasons as well. There's a similar report about Moon Knight, but I'm not as confident about it.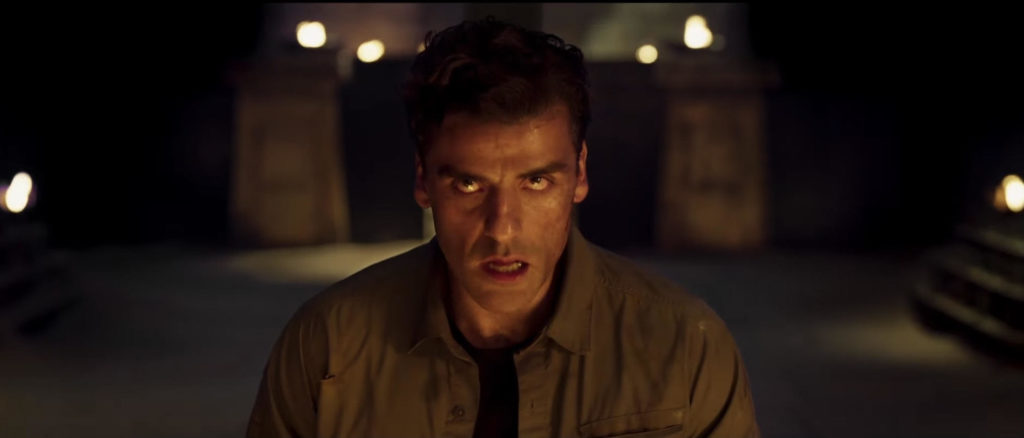 Source: Marvel Studios
Finally, a K-pop news site broke some interesting news the other day. Ma Dong Suk, Gilgamesh from Eternals, is returning to America this summer.
According to the report, he's working on another Marvel project. I'm dubious for reasons you can guess.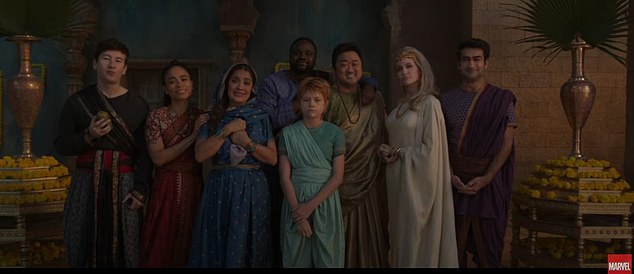 Source: Marvel Studios
However, the source is apparently the actor himself. So, that's a surprise.
Thats your MarvelBlog News for this February 7th; Have a great week, everyone!
Marvel stars and BTS V will appear in a new reality series on Disney+
New reality series IN THE SOOP: Friendcation, will premiere on Disney+ next month.
Marvel stars: Park Seo-joon, Parasite's Choi Woo-shik, Park Hyung-sik (Soundtrack #1), rapper Peakboy, and member of BTS V will all be featured in this spinoff of the original IN THE SOOP series. They will all be seen relaxing together on a vacation.
According to the summary of the program, "This brand-new vacation reality series shows the buddies having time to enjoy nature and indulge in their favorite activities in the soop while hidden away from the world" (in the forest).
"Viewers will get to see the stars and best friends relax over a well-earned break away from the strains of day-to-day stardom" throughout the course of the four-episode series.
Choi is most known for playing Kim Ki-woo in the Academy Award-winning movie Parasite, and Park also had a brief appearance as Ki-friend. woo's He will now play an unspecified role in the upcoming July 2023 television series The Marvels.
Fans of BTS may presently watch the K-pop group's most recent movie on the streaming service, BTS: Permission to Dance On Stage – LA. The movie is a part of the group's contract with Disney+, which also includes the docuseries IN THE SOOP: Friendcation and BTS Monuments: Beyond the Star.
In order to pursue individual careers, BTS, which also consists of Suga, Jin, RM, J-Hope, Jimin, and Jungkook, recently revealed they will be taking a short break from one another. The group announced their choice on their YouTube site, adding that they intended to "spend some time apart to learn how to be one again."
IN THE SOOP: On October 19, Friendcation will make its Disney+ debut.
Armor Wars Movie: from Marvel Disney+ Series To A Film
Due to creative adjustments, the TV series starring Don Cheadle will now be turned into an MCU – Armor Wars movie. The most of the Disney+ series that Marvel Studios had planned have already been released, but Armor Wars has been stuck in development for a while. Even though it had been announced in 2020, James Rhodes' spinoff show hadn't received any updates until 2022. In 2008's Iron Man, Terrence Howard played Rhodes; in Iron Man 2, Cheadle took over as War Machine, and he has since continued to feature in several MCU projects.
Despite being a part of Phase 5, the Armor Wars TV series on Disney+ is being redesigned as an MCU – Armor Wars movie, with Don Cheadle remaining attached to play War Machine.
Due to creative adjustments, the TV series starring Don Cheadle will now be turned into an MCU – Armor Wars movie. The most of the Disney+ series that Marvel Studios had planned have already been released, but Armor Wars has been stuck in development for a while. Even though it had been announced in 2020, James Rhodes' spinoff show hadn't received any updates until 2022. In 2008's Iron Man, Terrence Howard played Rhodes; in Iron Man 2, Cheadle took over as War Machine, and he has since continued to feature in several MCU projects.
War Machine is followed by Armor Wars following Phase 3, which resulted in the demise of his closest friend, Tony Stark. The Disney+ drama will, according to confirmation, follow the events of Secret Invasion, in which Cheadle will next play the Marvel character. Despite Disney's commitment to creating the series, Armor Wars was not included in any of the Phases 5 or 6 slates that Marvel Studios presented at San Diego Comic-Con. One of the key Armor Wars stories, according to Cheadle in an interview from earlier this month, would include Tony Stark's technology going out into the open, with Rhodey having to stop the wrong people from using it.
The Hollywood Reporter has revealed that Armor Wars is being retooled into a feature picture, causing a significant shake-up within Marvel Studios. The company decided that a movie would be a better choice as opposed to a 6-episode series since they were dedicated to "having the tale conveyed the proper way." The movie's screenplay will be written by the film's head writer, Yassir Lester, who is still employed. Production had been planned to begin in 2023, but this most recent development has forced a postponement. The Armor Wars information was released shortly after the director of the Blade reboot was fired.
How the MCU Will Be Affected by the Filming of Armor Wars Movie
While Armor Wars' continual postponement is a problem in and of itself, Cheadle's character might gain from the film's decision. Despite the fact that War Machine has been in a lot of MCU movies, he has never been the main character in any of the plots. Despite Rhodes having his own show at first, a feature film offers him a greater stage for obvious reasons. Additionally, this would give War Machine his own cinematic prominence after serving as Iron Man's sidekick throughout the duration of the MCU. Marvel has adapted a product from one medium to another before, and Armor Wars is hardly the only instance of this. The Royal Family was supposed to have its own Phase 3 movie before The Inhumans became a TV show, but instead received a short series on ABC that had a poor outcome.
The length of Armor Wars' delay as a result of the move from Disney+ to theaters is yet unknown. Armor Wars may have to wait until Phase 6 even if it takes place after Secret Invasion unless Marvel discovers a window in Phase 5 that makes sense. Due to the enormous lag between the conclusion of Secret Invasion and the release of Cheadle's movie, it's probable that the tie-ins from Secret Invasion will be eliminated if Armor Wars is redeveloped as a feature film. There is a likelihood that Armor Wars was always a Phase 6 project because the slate wasn't fully revealed at San Diego Comic-Con. It is unclear how Armor Wars will fare as a movie unless Cheadle, Feige, and Marvel Studios make announcements.
Everything you need to know about Wolverine
Wolverine is a fictional character that appears in American comic books published by Marvel Comics, typically in conjunction with the X-Men. His real name is James Howlett, but he also goes by the aliases Logan and Weapon X.
How did Wolverine Became Popular?
Origin of Wolverine by Paul Jenkins Wolverine, the ol' Canucklehead, has certainly evolved from the idea of a Canadian superhero to being the finest at what he does. Wolverine, a comic book character whose stern, aggressive demeanor established the bar It became quickly obvious that his initial yellow-and-blue clothing did not conjure up images of a furious the early 21st century…
Here is some facts about Wolverine
Habitat. These hardy creatures live alone and require a lot of space to wander.
Diet. Wolverines are stubborn, so while they occasionally consume vegetarian food like plants and berries in the summer, it does not constitute a significant portion of their diet.

What role does Wolverine play in X-Men Apocalypse?
Professor Charles Xavier invites Wolverine to join up for his new superhero-mutant team, called the X-Men, where Logan creates a close friendship with Cyclops and Jean Grey. Later it was discovered that Xavier, erased Logan's memory and forced him to join the X-Men team by purpose. Professor X had to delete all Wolverine memories because he was sent to kill X-Men team leader a.k.a. – Charles Xavier.
James Howlett (Wolverine) is also called Logan and Weapon X. He is a mutant with three retractable claws in each hand and animal-keen senses. He also has heightened physical powers, a strong regeneration ability known as a healing factor, and animal-keen senses.
So Wolverine is from DC (Detective Comic) or MCU ( Marvel Cinematic Universe)?
Offten fans wonder is Wolverine a DC or a Marvel hero? Well, Wolverine was allegedly inspired by the DC superhero Timberwolf. Due to his ability to heal, the color of his outfit, and his hair, he is Wolverine's polar opposite. The only thing that separates them is their claws, which are quite similar to each other despite Timberwolf's sharp claws not being like Wolverine's retractable ones. But, officially Wolverine was created for Marvel Comics by writer Len Wein and artist John Romita.
What is Wolverine's history?
Did you know that Wolverine actually are father to Jimmy Hudson? James Hudson and Wolverine served together in the Iraq War, and James was given guardianship of Wolverine's infant kid. To make the adoption legitimate, Jimmy's surname name was changed from Howlett to Hudson. Jimmy's origins were kept a mystery up until his senior year of high school. Wolverines son – Jimmy didn't realize he was a mutant when he was a child, but he always felt unique and rejected the idea that he might be one.
In movies we saw that Hugh Jackman who played Logan in several movies, had to play very different scenario/story line whan it's in comic books. For the first time Wolverine appeared in our TV screens in 2009. X-Men Origins: Wolverine (2009) showed us remarcable MCU story line with new characters. At the movie we saw that Logan a.k.a. Wolverine was made in laboratory. But did you know that in comics, originally he got such powers from his birth parent.
Just to clarify, who is Wolverine?
Wolverine is a fictional character that appears in American comic books published by Marvel Comics, typically in conjunction with the X-Men. His real name is James Howlett, but he also goes by the aliases Logan and Weapon X.
Other interesting information
Who is Deadpool in Wolverine?
One of the worse films in the Fox X-Men film series is frequently cited as X-Men Origins: Wolverine. And the portrayal of Wade Wilson, a.k.a. Deadpool, in the movie has drawn some of the most severe criticism. Fans were ecstatic to see The Merc With the Mouth on the big screen when it was released in 2009.