MCU Power Rankings for Early 2022
MCU Power Rankings for Early 2022
During the summer of 2020, I tried something. I unveiled my first ever MCU power rankings.
At the time, Black Widow had suffered a delay, and we were in that weird purgatory where nobody knew when another film would debut.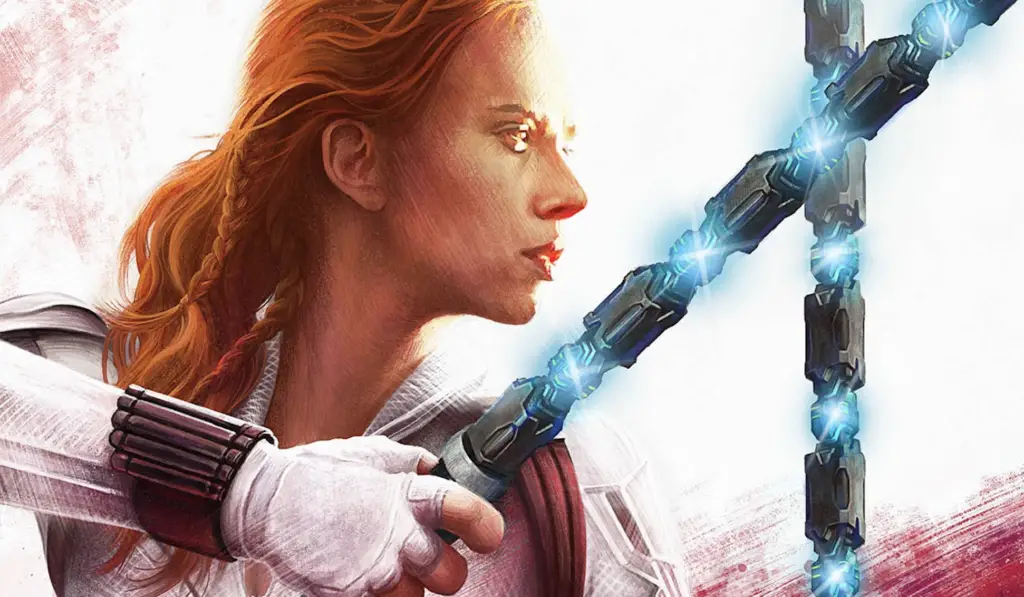 Photo: Marvel Twitter
Since then, much has happened in the MCU, both good and bad. Ergo, now seems like the perfect time to take another shot at the power rankings. Let's get started!
1)    Captain Marvel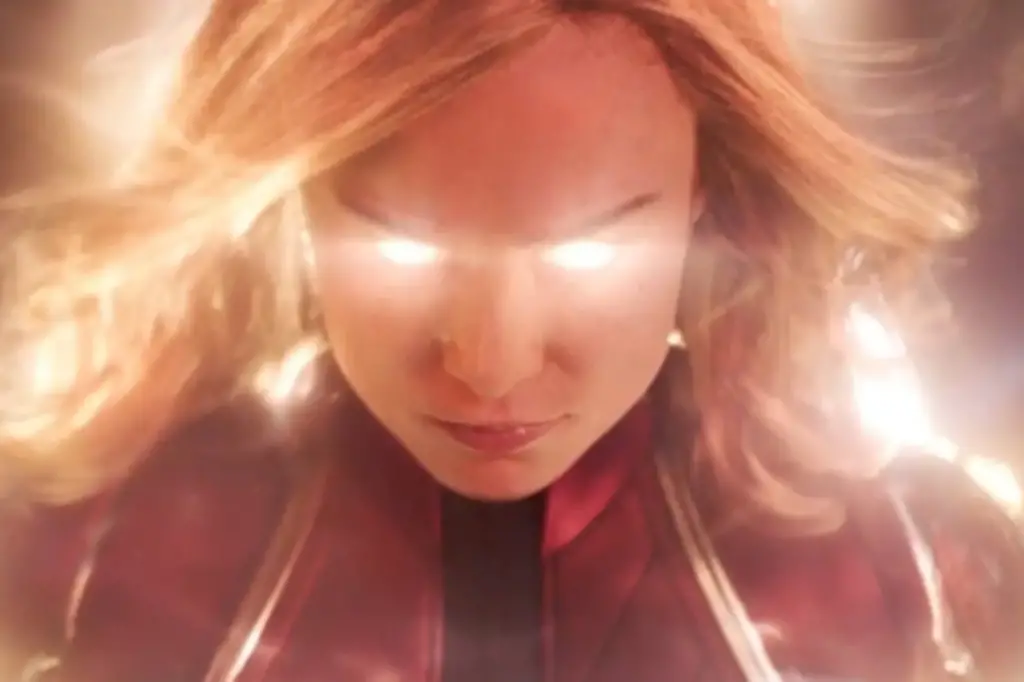 Image: Marvel Studios
Okay, we'll start with the same rules as last time. Power matters some but not as much as you might expect.
Most members of The Avengers are pretty badass, after all. Still, only two of them could go toe to toe with Thanos and hope to hold their own.
One of them, Carol Danvers, wrecked an intergalactic battleship just by flying through it. Even Godzilla wouldn't try that.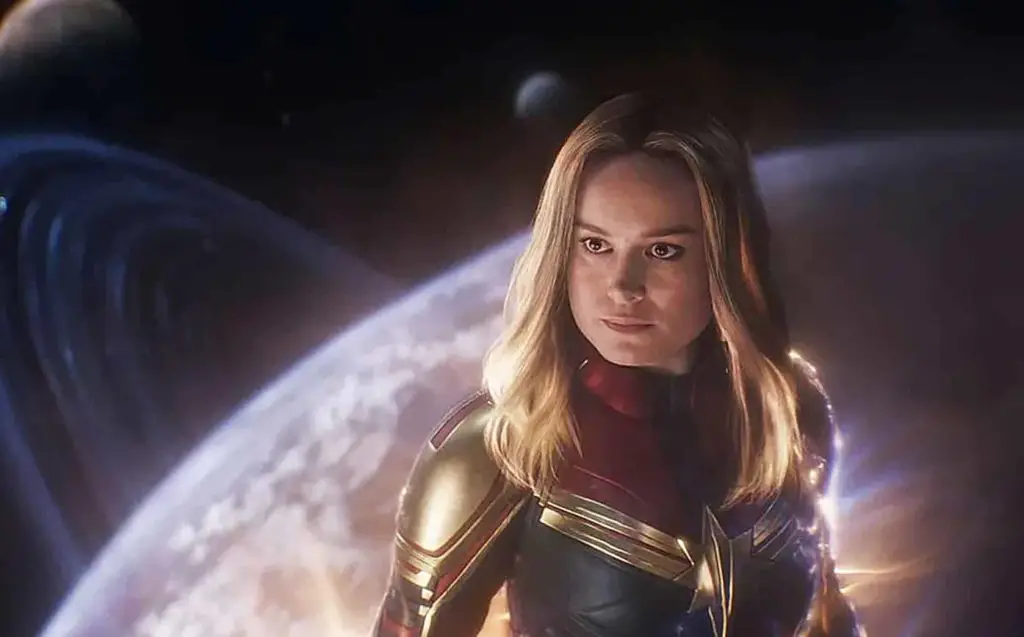 Photo: Marvel Studios
Until The Marvels comes out, I doubt that Captain Marvel drops out of the top spot.
2)    Scarlet Witch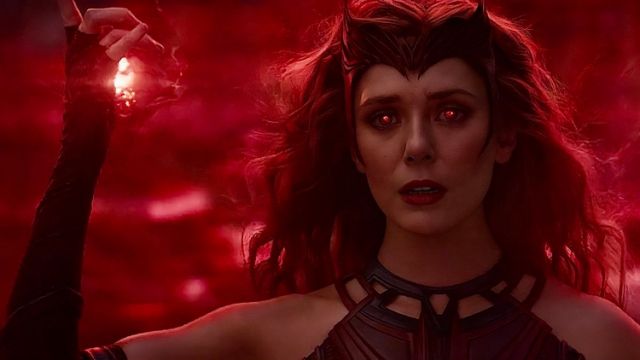 Photo: Marvel Studios
Closure can do wonders for a superhero.
When I did this last time, I emphasized that Wanda Maximoff suffered the worst fate in the MCU.
She lost her robot ally, her twin, and her husband. The woman went insane and stole her android lover's corpse from a military facility.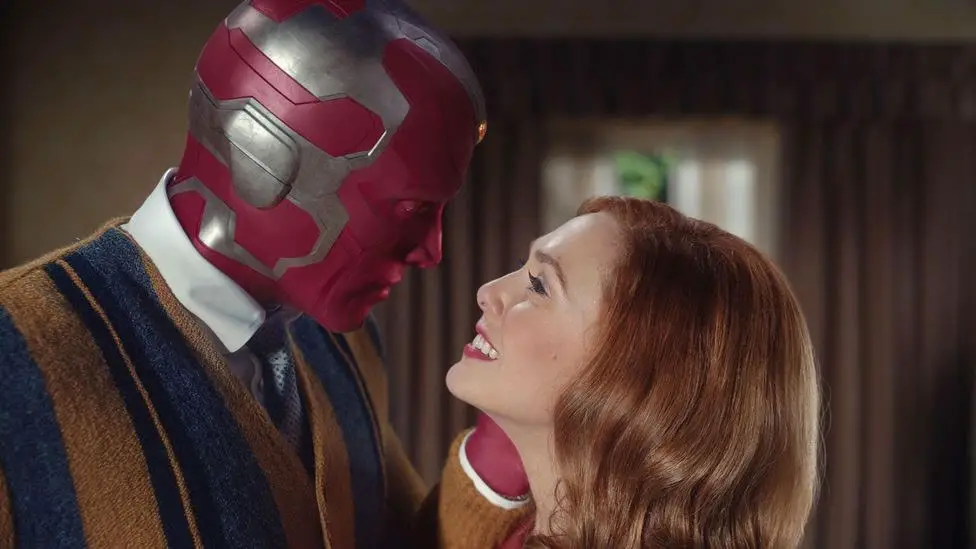 Source: Marvel Studios
Then, things got really weird. Watch WandaVision if you doubt this.
Still, parenthood can change a person, even if it's fake. Also, interacting with your dead husband and a person you think is your dead twin can be cathartic.

Source: Marvel Studios
Wanda's power is beyond her understanding, and she's about to enter the Multiverse of Madness. I'm expecting big things.
3)    Captain America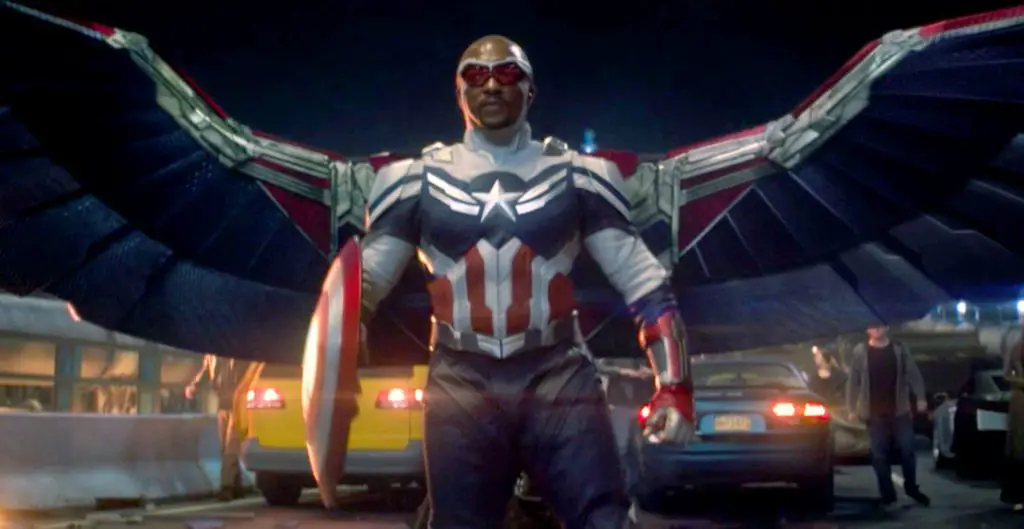 Photo: EW
Yes, Sam Wilson technically drops a spot from last time. Still, that's more a reflection of Wanda's return to semi-sanity.
For Wilson's part, he carried his own storyline by shutting down a terrorist organization.
Along the way, he also befriended another person who had taken Super Soldier Serum. Oh, and he proved to everyone that he deserved the Shield.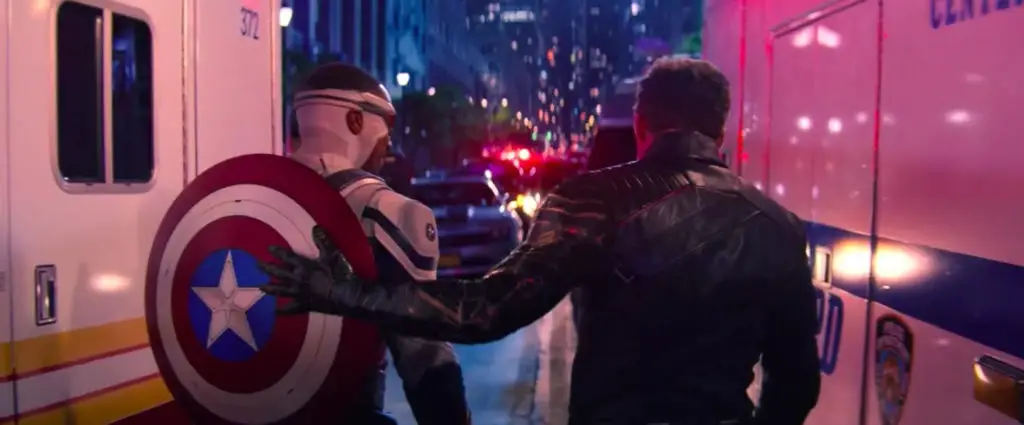 Source: Marvel Studios
Wilson is now the unquestioned Captain America and will get his own movie next year.
4)    Doctor Strange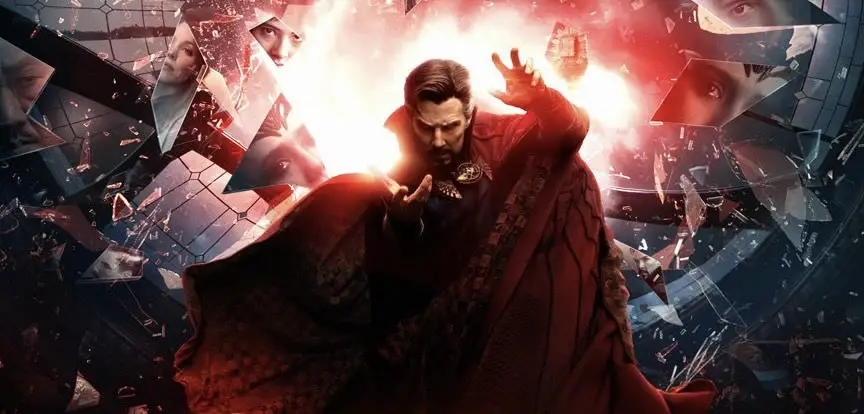 Source: Marvel Studios
So, thanks to What If…?, we now know the outer limits of Stephen Strange's abilities. Also, we have emerging concerns about his moral compass.
The first trailer for Doctor Strange in the Multiverse of Madness indicates that both versions will meet, thereby cementing that the arrogant doctor is his own worst enemy.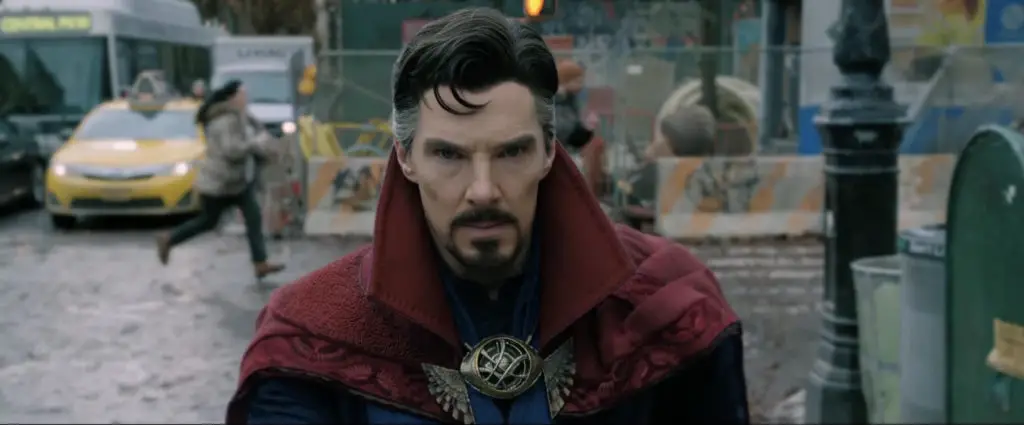 Source: Marvel Studios
Still, he swallowed the souls of like 80 things in that episode. Dude's pretty strong.
5)    Bucky Barnes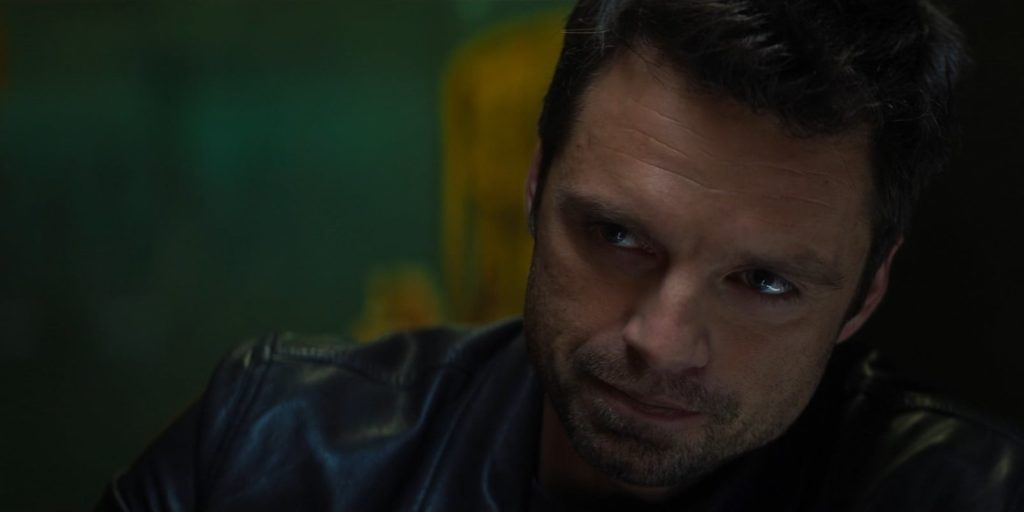 Photo: Disney / Marvel Studios
Bucky has a friend again! Bucky has a friend again!
Hey, it's a big deal. His only other friend willingly returned to World War II-era society.
Steven Rogers gave up microwave popcorn and funny animal videos rather than stay in the present and hang with Bucky. That had to hurt Bucky's self-esteem.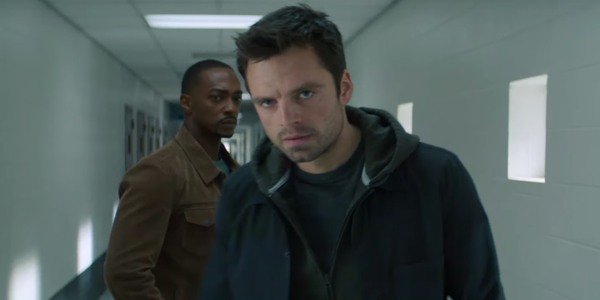 Photo: CinemaBlend
Anyway, the Winter Soldier has also found some closure after confessing to a kindly old man about an unfortunate murder.
Apparently, Disney+ shows are where Avengers go to overcome their regrettable backstories.
6)    Pepper Potts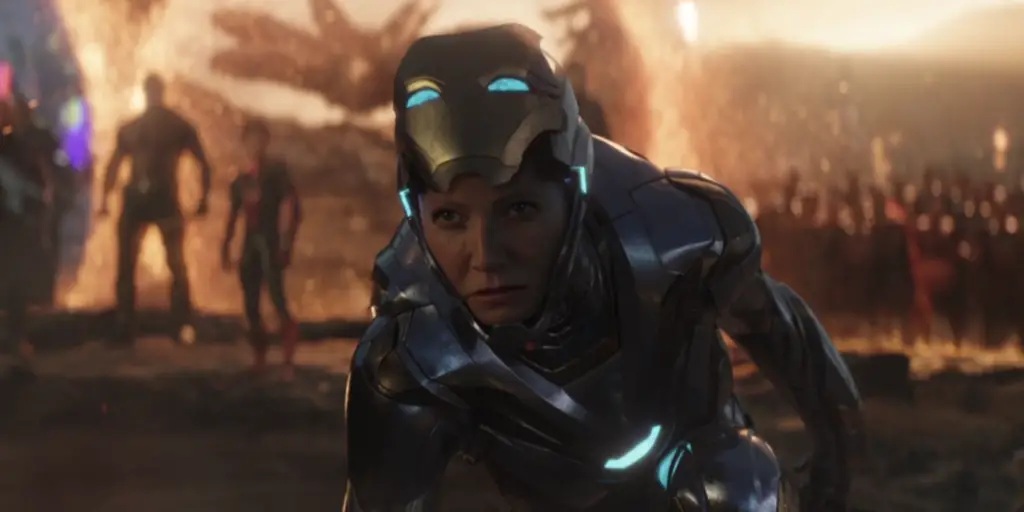 Source: Marvel Studios
I've decided to move Pepper up a few spots because I underrated her last time.
In addition to owning all the Iron Man suits, she has her special Rescue armor. Oh, and her daughter loves her somewhere in the low 6 to 900 range.
No, it's not 3,000, but it's still a large number. Speaking of large numbers, Pepper Potts' bank account is pretty stacked.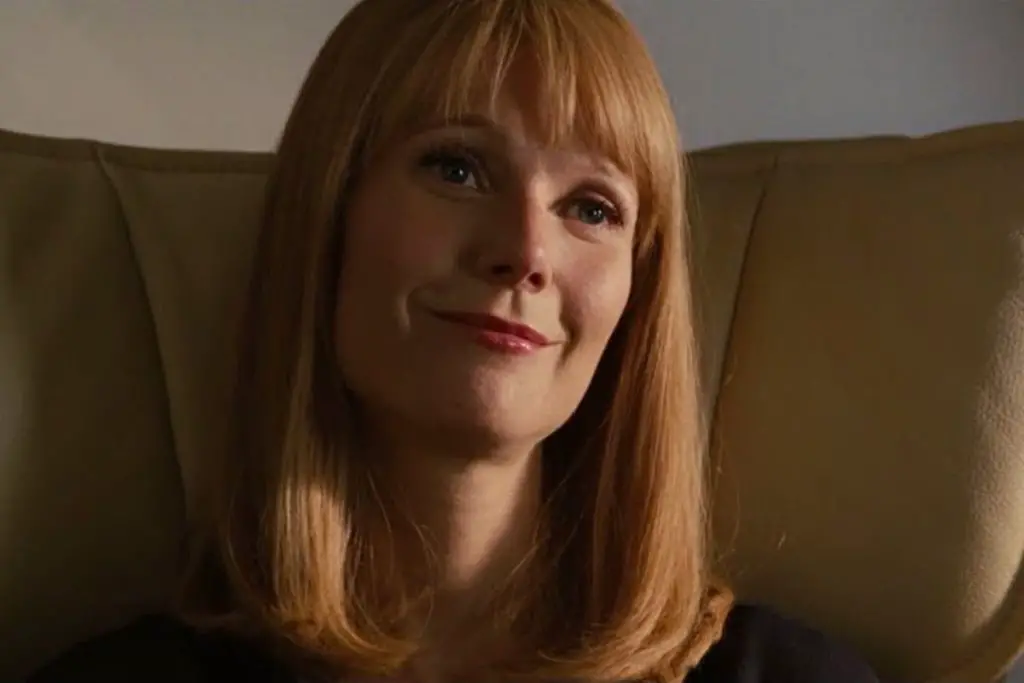 Source: Marvel Studios
Yes, she's still a grieving widow. Let's be honest about the fact that she doesn't miss some of her late husband's overheard, though.
7)    Black Widow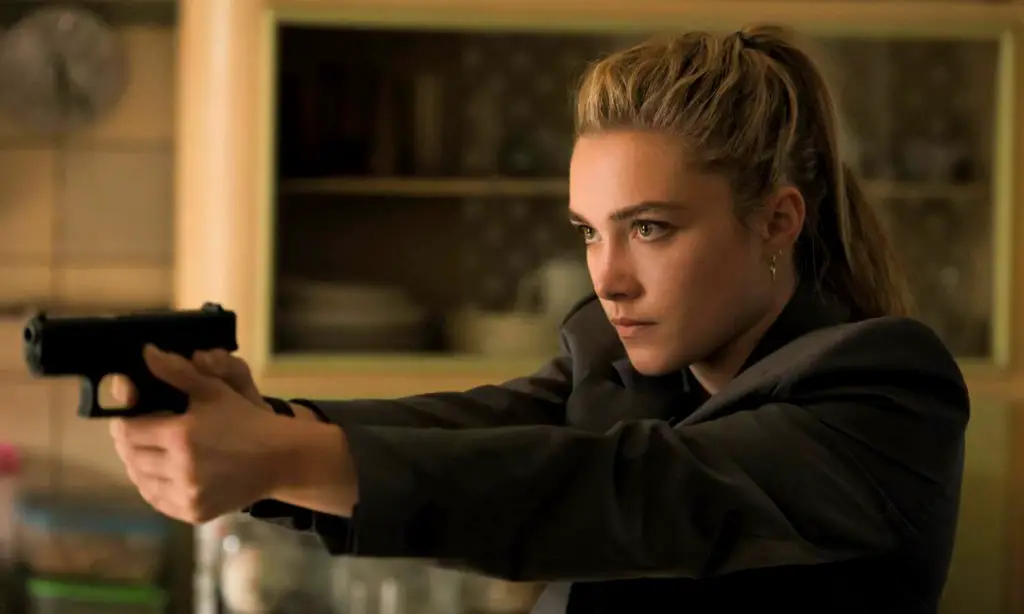 Source: Marvel Studios
The last Black Widow died heroically. Her childhood "sister", Yelena Belova, has since replaced her in the job.
Well, that may be me inferring actions that haven't occurred yet. I consider her the Black Widow although she's more of a morally ambiguous character at the moment.
What we do know is that Belova finds herself oddly drawn to Kate Bishop. They're absolute magic together.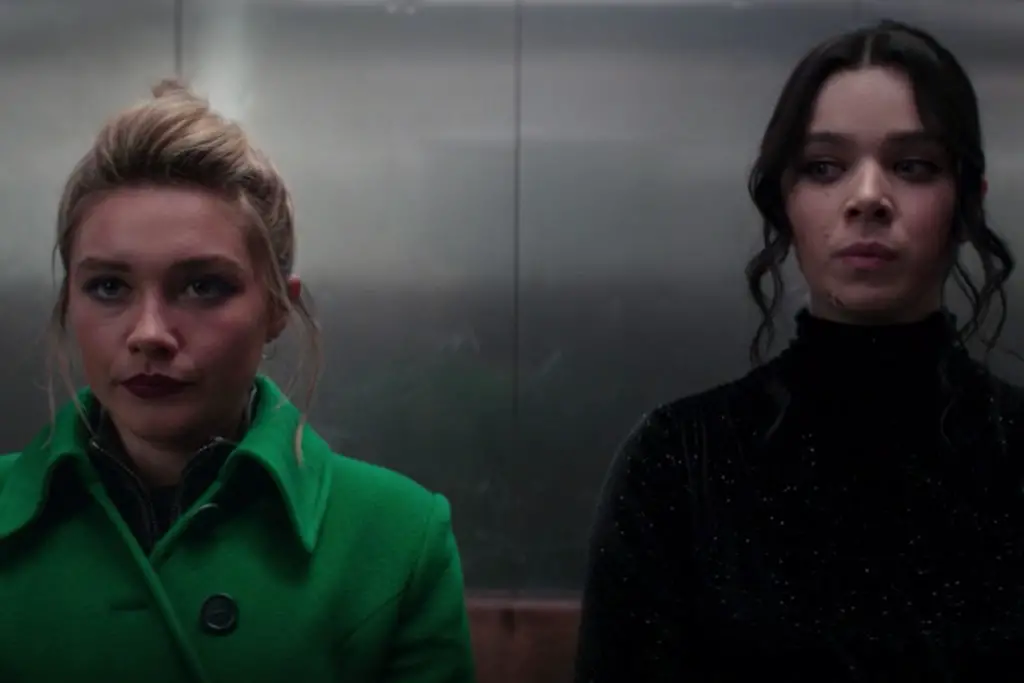 Source: Marvel Studios
So, Marvel achieved its primary goal of creating a second generation of Black Widow and Hawkeye as buddies. Not coincidentally…
8)    Kate Bishop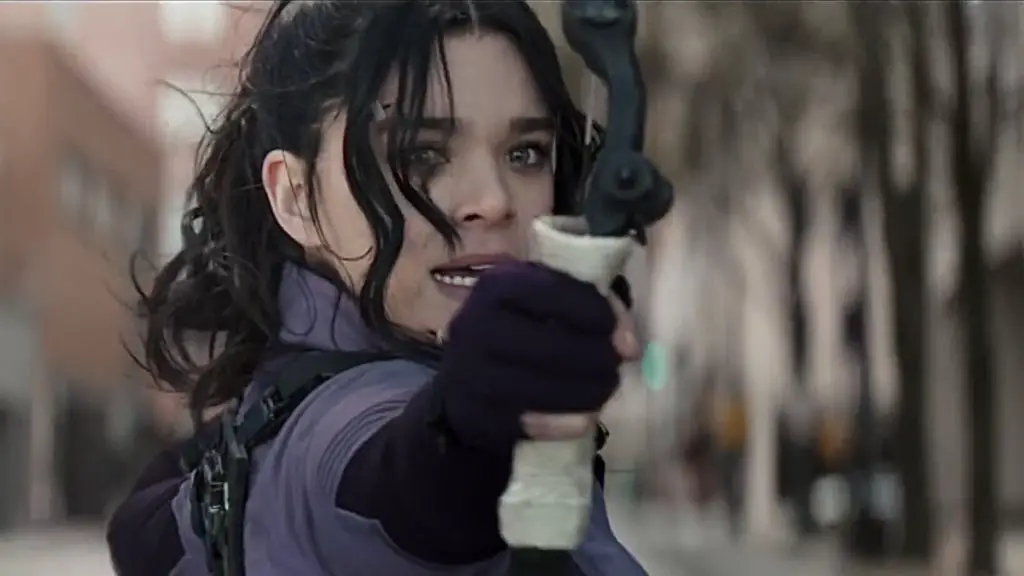 Source: Marvel Studios
I'm ranking Kate Bishop in the same range as Belova, even though the difference in their skill seems dramatic.
Remember that Belova has received Red Room training since childhood. Despite her obvious skill and natural advantages, she's only fought Bishop to a draw. Twice.
Sure, the rooftop encounter gets explained anyway by the element of surprise. Belova didn't expect Bishop to be there.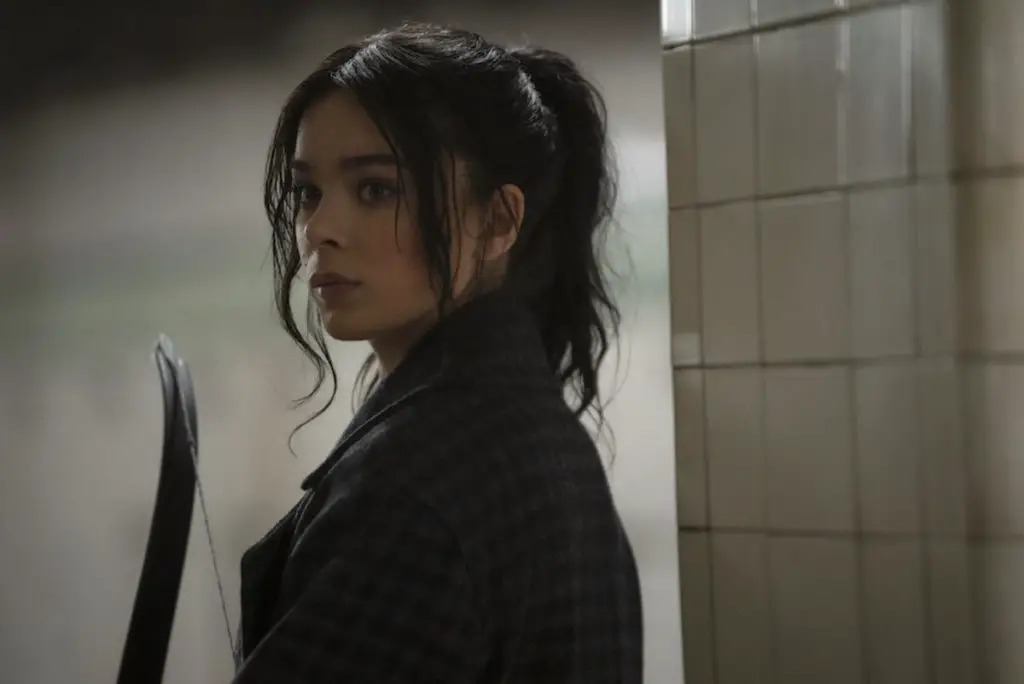 Source: Marvel Studios
Similarly, when Bishop knew Belova would try to save Clint Barton, neither side "won" the fight. However, Belova would have if the struggle had continued.
Still, we should consider that Kate Bishop had started fighting crime like three days ago. She was as green as possible.
With some development, likely from her two new friends, Bishop will develop into a skilled fighter.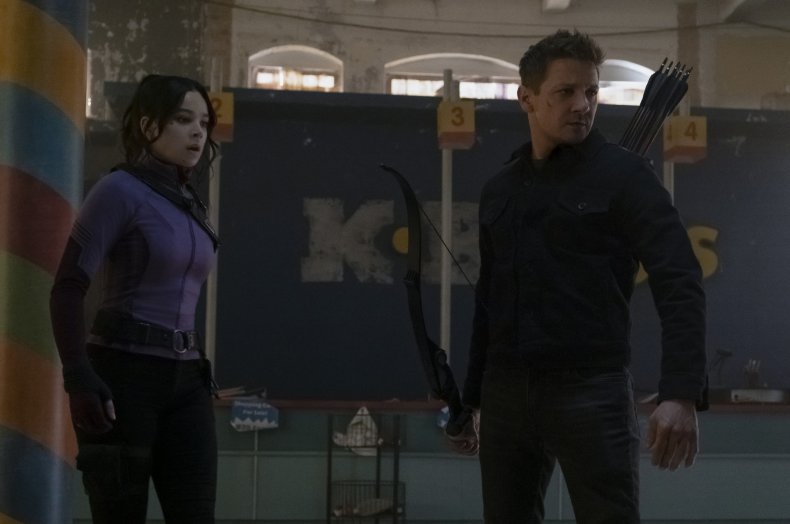 Source: Marvel Studios
Right now, she's the MCU Rookie of the Year, and that's reason enough to put her in the power rankings.
9)    Loki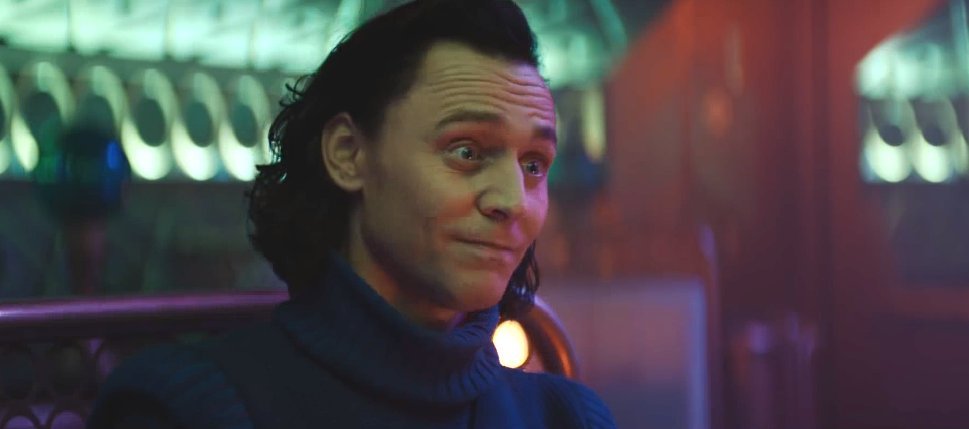 Source: Marvel Studios
Pro: Still not dead.
Con: In love with himself in a very literal, albeit alternate reality sense.
10) Sharon Carter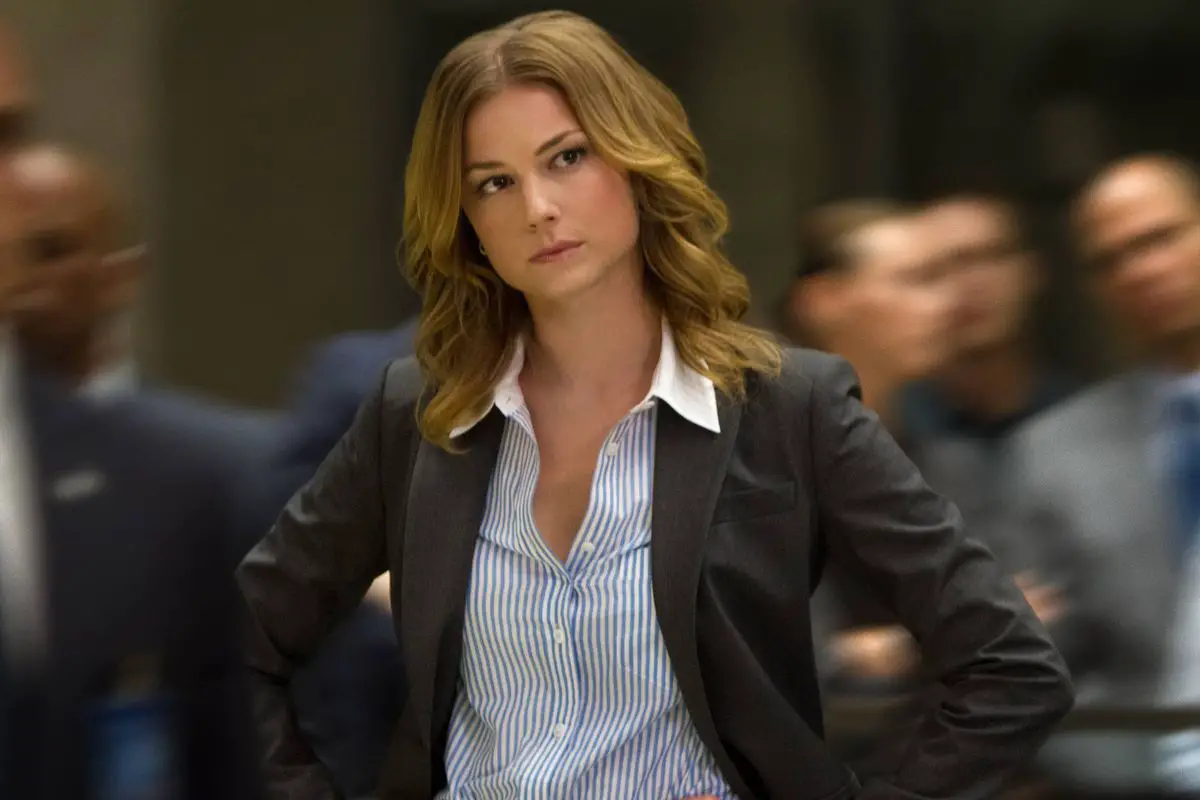 Source: Marvel Studios
Okay, she's on the run, hiding out in the middle of nowhere. She's also wanted for betraying the American government. Her situation seems poor, at least on the surface.
However, looks are often deceiving, something that The Falcon and the Winter Soldier proved.
The series used Carter as a misdirect before revealing that she's the mysterious Power Broker, the person who runs Madripoor.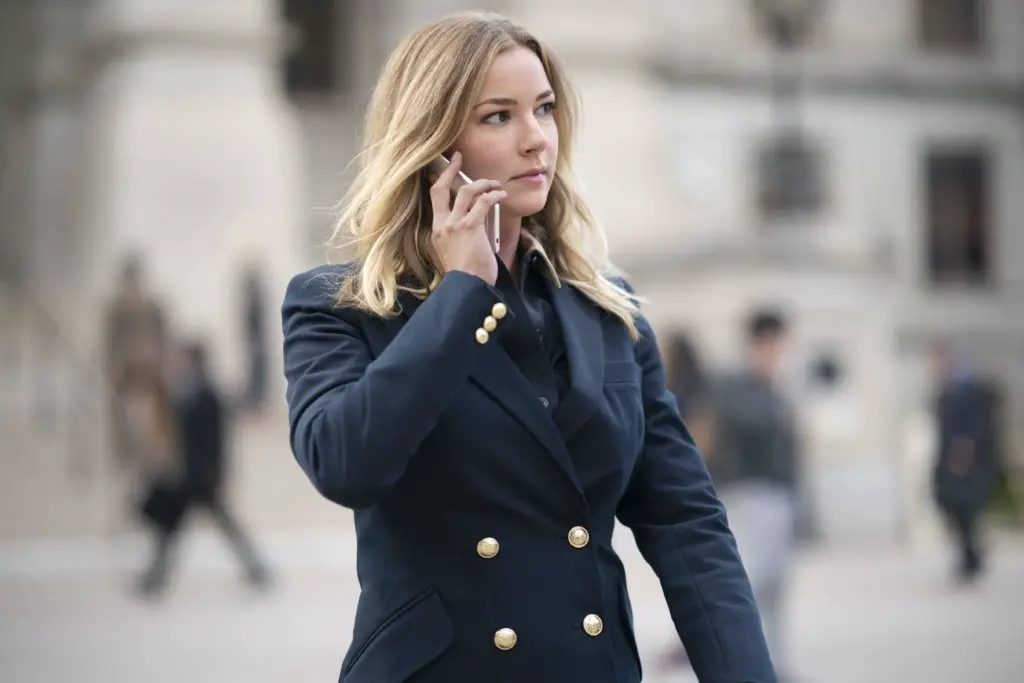 Sharon Carter/Agent 13 (Emily VanCamp) in Marvel Studios' THE FALCON AND THE WINTER SOLDIER exclusively on Disney+. Photo by Eli Adé. ©Marvel Studios 2021. All Rights Reserved.
As the quote goes, it's better to rule in Hell than serve in Heaven. Carter is the living proof of it.
11) Peter Quill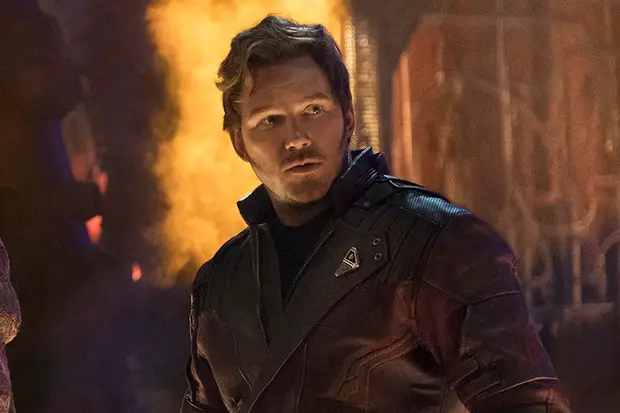 Source: Marvel Studio
As I type this, filming recently started on Guardians of the Galaxy Vol. 3, and I'm fascinated by its potential.
After all, Avengers: Endgame left Quill in a terrible spot.
He lost the love of his life, not that long after discovering that his father was a murderous god-planet.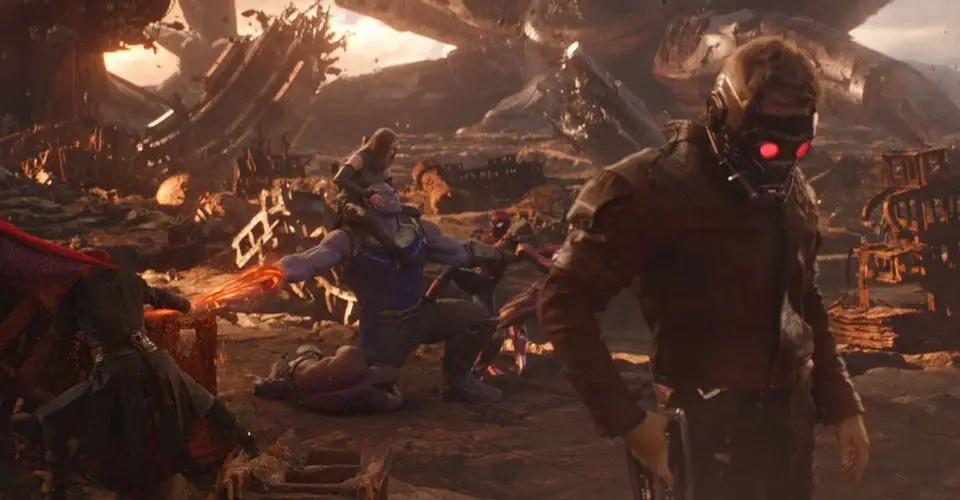 Photo: Marvel
There's no country song to cover this topic.
Also, Quill is currently traveling with a far superior person. Of course, I mean…
12) Thor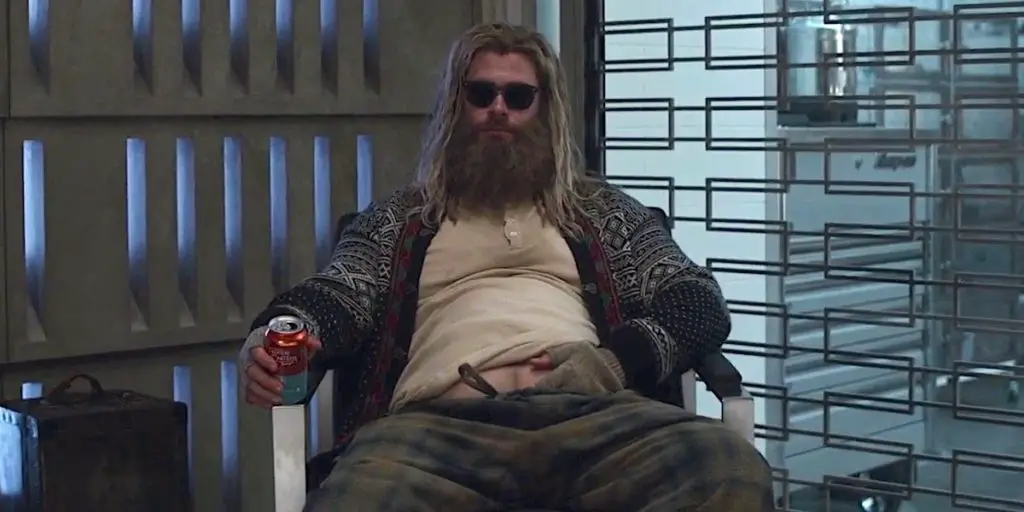 Source: Marvel Studios
Sure, Thor might have the muscles and the looks and the multiple hammers.
Again, looks can be deceiving, though. Thor recently lost his father, encountered an unknown sister who tried to kill him and watched Loki die.
Also, Thor's miscalculation against Thanos caused trauma for the entire MCU. He bears responsibility for that…and has the beer gut to prove it.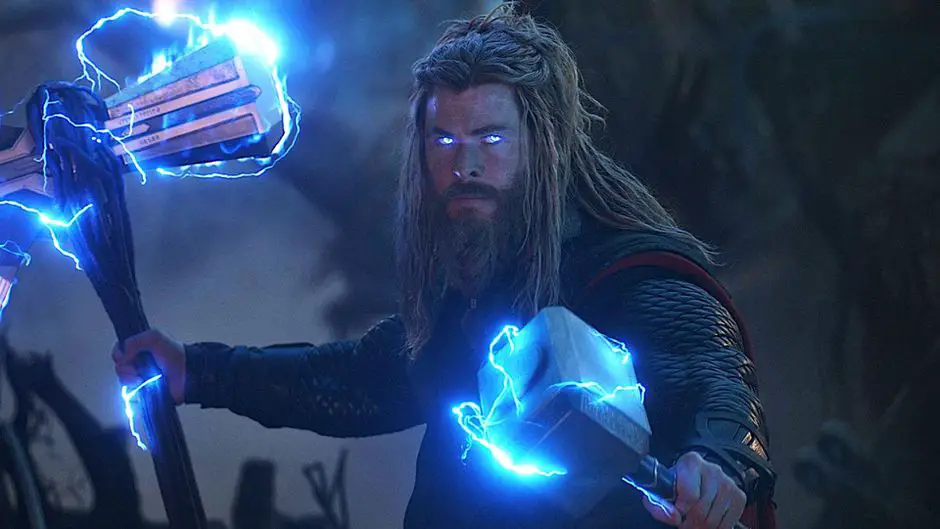 Source: Marvel Studios
Finally, and I'll admit this isn't a big deal, Thor seems really bad at Xbox Live. That troubles me.
13) Vision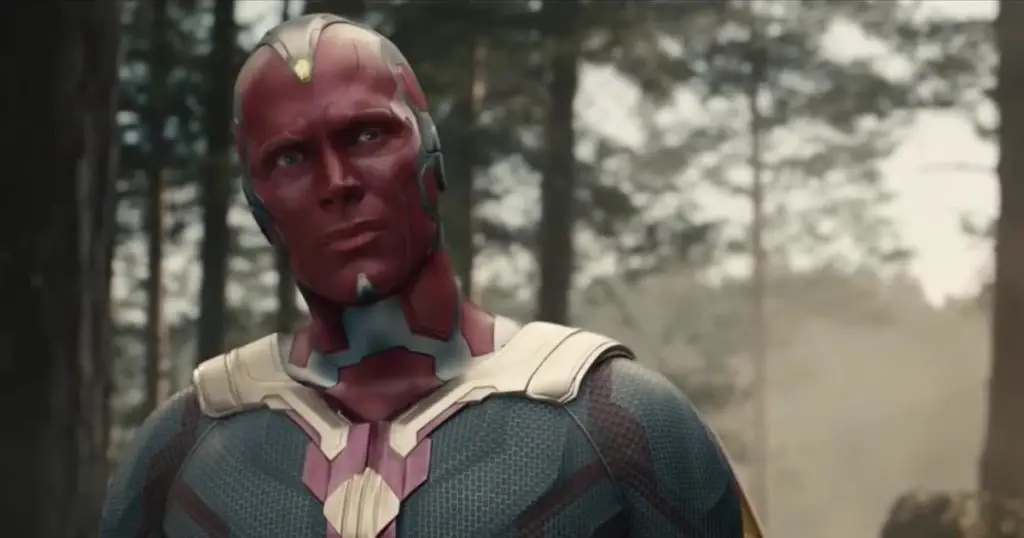 Source: Marvel Studios
Vision recently died. Then, he lived. Now, he's dead…and alive? I dunno. Right now, he feels like Schrodinger's Android.
One day, the so-called "White Vision" will likely regain his knowledge and/or soul. When that happens, people will cheer, and he'll remember Wanda.
For now, we'll have to take solace in the fact that some version of Vision remains.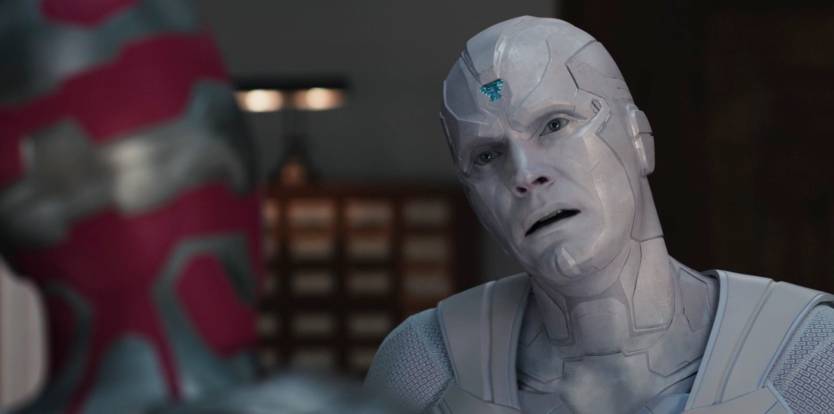 Photo: Marvel Studios
Also, there are twin Vision babies boys, although they may be fake or trapped in a Hell dimension.
Imagine what Wanda and Vision's marriage counseling sessions would sound like.
14) Spider-Man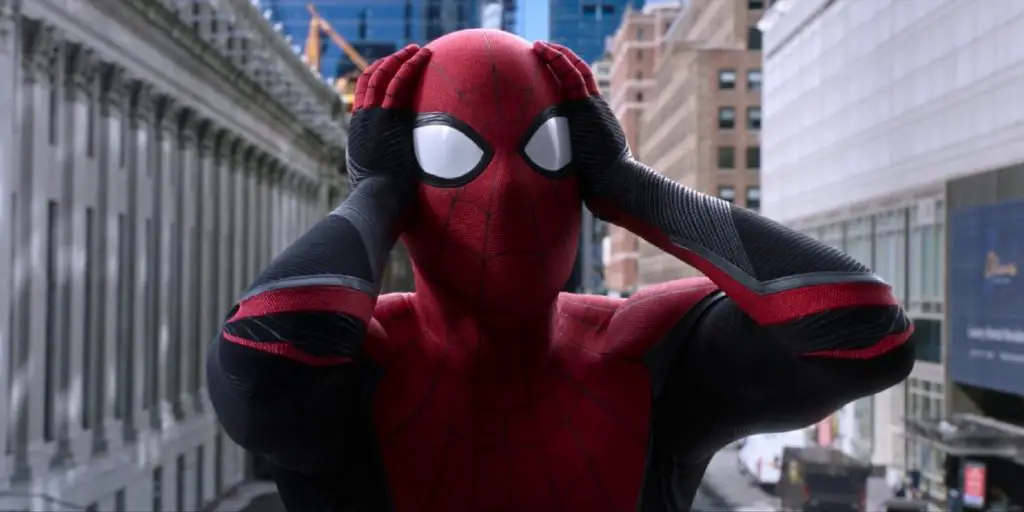 Source: Marvel Studios
You're probably surprised. After all, Peter Parker just anchored the most popular movie since Avengers: Endgame.
Spider-Man: No Way Home could accurately claim that it saved the theatrical experience. Movie-going appeared to be a dying medium before this film.
Now, No Way Home is ready to pass Avatar to enter the top three in the all-time domestic box office.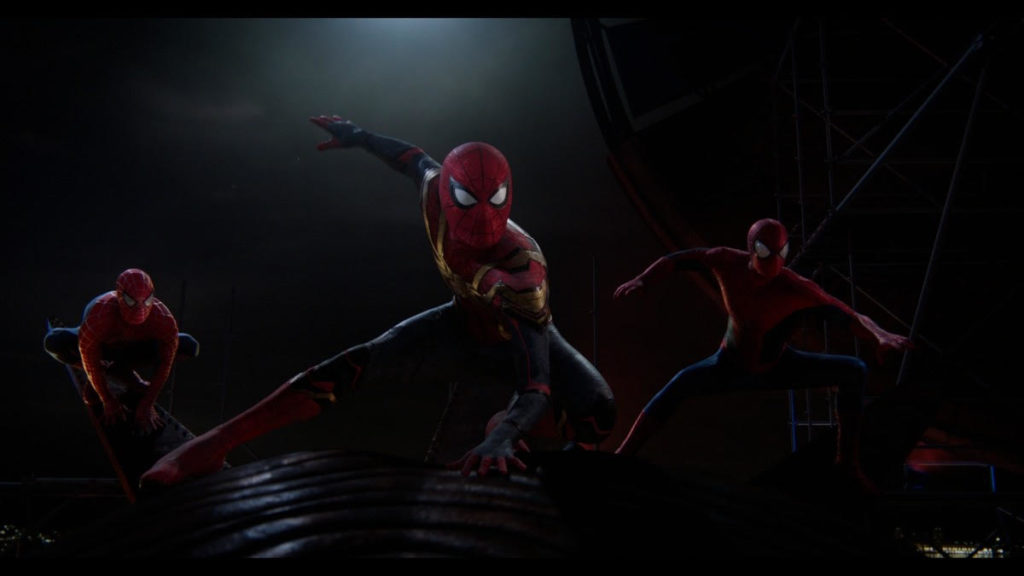 Source: Marvel Studios
So, why have I ranked him so low? Have you seen Spider-Man: No Way Home? Yeah, that's why.
The good news for Peter Parker is that he could easily flip into the top three when the next film comes out. But that's probably three years away…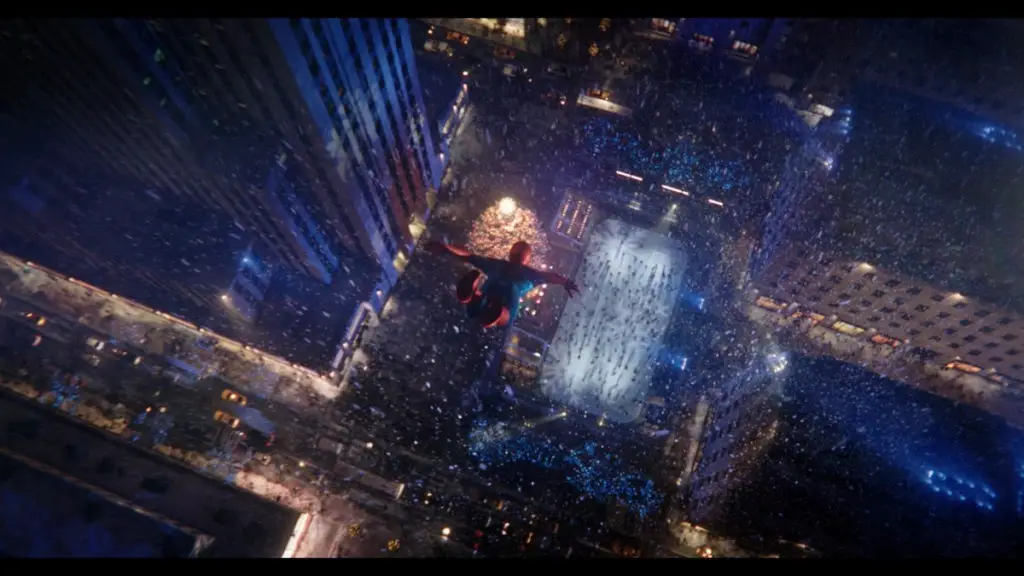 Source: Marvel Studios
That's our MCU power rankings! What do you think? Where would you rank the strongest characters in the MCU? Let us know below!
Marvel stars and BTS V will appear in a new reality series on Disney+
New reality series IN THE SOOP: Friendcation, will premiere on Disney+ next month.
Marvel stars: Park Seo-joon, Parasite's Choi Woo-shik, Park Hyung-sik (Soundtrack #1), rapper Peakboy, and member of BTS V will all be featured in this spinoff of the original IN THE SOOP series. They will all be seen relaxing together on a vacation.
According to the summary of the program, "This brand-new vacation reality series shows the buddies having time to enjoy nature and indulge in their favorite activities in the soop while hidden away from the world" (in the forest).
"Viewers will get to see the stars and best friends relax over a well-earned break away from the strains of day-to-day stardom" throughout the course of the four-episode series.
Choi is most known for playing Kim Ki-woo in the Academy Award-winning movie Parasite, and Park also had a brief appearance as Ki-friend. woo's He will now play an unspecified role in the upcoming July 2023 television series The Marvels.
Fans of BTS may presently watch the K-pop group's most recent movie on the streaming service, BTS: Permission to Dance On Stage – LA. The movie is a part of the group's contract with Disney+, which also includes the docuseries IN THE SOOP: Friendcation and BTS Monuments: Beyond the Star.
In order to pursue individual careers, BTS, which also consists of Suga, Jin, RM, J-Hope, Jimin, and Jungkook, recently revealed they will be taking a short break from one another. The group announced their choice on their YouTube site, adding that they intended to "spend some time apart to learn how to be one again."
IN THE SOOP: On October 19, Friendcation will make its Disney+ debut.
Armor Wars Movie: from Marvel Disney+ Series To A Film
Due to creative adjustments, the TV series starring Don Cheadle will now be turned into an MCU – Armor Wars movie. The most of the Disney+ series that Marvel Studios had planned have already been released, but Armor Wars has been stuck in development for a while. Even though it had been announced in 2020, James Rhodes' spinoff show hadn't received any updates until 2022. In 2008's Iron Man, Terrence Howard played Rhodes; in Iron Man 2, Cheadle took over as War Machine, and he has since continued to feature in several MCU projects.
Despite being a part of Phase 5, the Armor Wars TV series on Disney+ is being redesigned as an MCU – Armor Wars movie, with Don Cheadle remaining attached to play War Machine.
Due to creative adjustments, the TV series starring Don Cheadle will now be turned into an MCU – Armor Wars movie. The most of the Disney+ series that Marvel Studios had planned have already been released, but Armor Wars has been stuck in development for a while. Even though it had been announced in 2020, James Rhodes' spinoff show hadn't received any updates until 2022. In 2008's Iron Man, Terrence Howard played Rhodes; in Iron Man 2, Cheadle took over as War Machine, and he has since continued to feature in several MCU projects.
War Machine is followed by Armor Wars following Phase 3, which resulted in the demise of his closest friend, Tony Stark. The Disney+ drama will, according to confirmation, follow the events of Secret Invasion, in which Cheadle will next play the Marvel character. Despite Disney's commitment to creating the series, Armor Wars was not included in any of the Phases 5 or 6 slates that Marvel Studios presented at San Diego Comic-Con. One of the key Armor Wars stories, according to Cheadle in an interview from earlier this month, would include Tony Stark's technology going out into the open, with Rhodey having to stop the wrong people from using it.
The Hollywood Reporter has revealed that Armor Wars is being retooled into a feature picture, causing a significant shake-up within Marvel Studios. The company decided that a movie would be a better choice as opposed to a 6-episode series since they were dedicated to "having the tale conveyed the proper way." The movie's screenplay will be written by the film's head writer, Yassir Lester, who is still employed. Production had been planned to begin in 2023, but this most recent development has forced a postponement. The Armor Wars information was released shortly after the director of the Blade reboot was fired.
How the MCU Will Be Affected by the Filming of Armor Wars Movie
While Armor Wars' continual postponement is a problem in and of itself, Cheadle's character might gain from the film's decision. Despite the fact that War Machine has been in a lot of MCU movies, he has never been the main character in any of the plots. Despite Rhodes having his own show at first, a feature film offers him a greater stage for obvious reasons. Additionally, this would give War Machine his own cinematic prominence after serving as Iron Man's sidekick throughout the duration of the MCU. Marvel has adapted a product from one medium to another before, and Armor Wars is hardly the only instance of this. The Royal Family was supposed to have its own Phase 3 movie before The Inhumans became a TV show, but instead received a short series on ABC that had a poor outcome.
The length of Armor Wars' delay as a result of the move from Disney+ to theaters is yet unknown. Armor Wars may have to wait until Phase 6 even if it takes place after Secret Invasion unless Marvel discovers a window in Phase 5 that makes sense. Due to the enormous lag between the conclusion of Secret Invasion and the release of Cheadle's movie, it's probable that the tie-ins from Secret Invasion will be eliminated if Armor Wars is redeveloped as a feature film. There is a likelihood that Armor Wars was always a Phase 6 project because the slate wasn't fully revealed at San Diego Comic-Con. It is unclear how Armor Wars will fare as a movie unless Cheadle, Feige, and Marvel Studios make announcements.
Everything you need to know about Wolverine
Wolverine is a fictional character that appears in American comic books published by Marvel Comics, typically in conjunction with the X-Men. His real name is James Howlett, but he also goes by the aliases Logan and Weapon X.
How did Wolverine Became Popular?
Origin of Wolverine by Paul Jenkins Wolverine, the ol' Canucklehead, has certainly evolved from the idea of a Canadian superhero to being the finest at what he does. Wolverine, a comic book character whose stern, aggressive demeanor established the bar It became quickly obvious that his initial yellow-and-blue clothing did not conjure up images of a furious the early 21st century…
Here is some facts about Wolverine
Habitat. These hardy creatures live alone and require a lot of space to wander.
Diet. Wolverines are stubborn, so while they occasionally consume vegetarian food like plants and berries in the summer, it does not constitute a significant portion of their diet.

What role does Wolverine play in X-Men Apocalypse?
Professor Charles Xavier invites Wolverine to join up for his new superhero-mutant team, called the X-Men, where Logan creates a close friendship with Cyclops and Jean Grey. Later it was discovered that Xavier, erased Logan's memory and forced him to join the X-Men team by purpose. Professor X had to delete all Wolverine memories because he was sent to kill X-Men team leader a.k.a. – Charles Xavier.
James Howlett (Wolverine) is also called Logan and Weapon X. He is a mutant with three retractable claws in each hand and animal-keen senses. He also has heightened physical powers, a strong regeneration ability known as a healing factor, and animal-keen senses.
So Wolverine is from DC (Detective Comic) or MCU ( Marvel Cinematic Universe)?
Offten fans wonder is Wolverine a DC or a Marvel hero? Well, Wolverine was allegedly inspired by the DC superhero Timberwolf. Due to his ability to heal, the color of his outfit, and his hair, he is Wolverine's polar opposite. The only thing that separates them is their claws, which are quite similar to each other despite Timberwolf's sharp claws not being like Wolverine's retractable ones. But, officially Wolverine was created for Marvel Comics by writer Len Wein and artist John Romita.
What is Wolverine's history?
Did you know that Wolverine actually are father to Jimmy Hudson? James Hudson and Wolverine served together in the Iraq War, and James was given guardianship of Wolverine's infant kid. To make the adoption legitimate, Jimmy's surname name was changed from Howlett to Hudson. Jimmy's origins were kept a mystery up until his senior year of high school. Wolverines son – Jimmy didn't realize he was a mutant when he was a child, but he always felt unique and rejected the idea that he might be one.
In movies we saw that Hugh Jackman who played Logan in several movies, had to play very different scenario/story line whan it's in comic books. For the first time Wolverine appeared in our TV screens in 2009. X-Men Origins: Wolverine (2009) showed us remarcable MCU story line with new characters. At the movie we saw that Logan a.k.a. Wolverine was made in laboratory. But did you know that in comics, originally he got such powers from his birth parent.
Just to clarify, who is Wolverine?
Wolverine is a fictional character that appears in American comic books published by Marvel Comics, typically in conjunction with the X-Men. His real name is James Howlett, but he also goes by the aliases Logan and Weapon X.
Other interesting information
Who is Deadpool in Wolverine?
One of the worse films in the Fox X-Men film series is frequently cited as X-Men Origins: Wolverine. And the portrayal of Wade Wilson, a.k.a. Deadpool, in the movie has drawn some of the most severe criticism. Fans were ecstatic to see The Merc With the Mouth on the big screen when it was released in 2009.