Patrick Stewart Finally Breaks Silence on Those 'Doctor Strange 2' Rumors
Patrick Stewart Finally Breaks Silence on Those 'Doctor Strange 2' Rumors
An iconic performer in the history of live-action adaptions of Marvel properties, Patrick Stewart finally breaks his silence on those Doctor Strange 2 Rumors.
There have been few films in the history of the vast MCU that have inspired the level of theorization and unpredictability that have come from fan speculation surrounding Marvel's latest Doctor Strange in the Multiverse of Madness.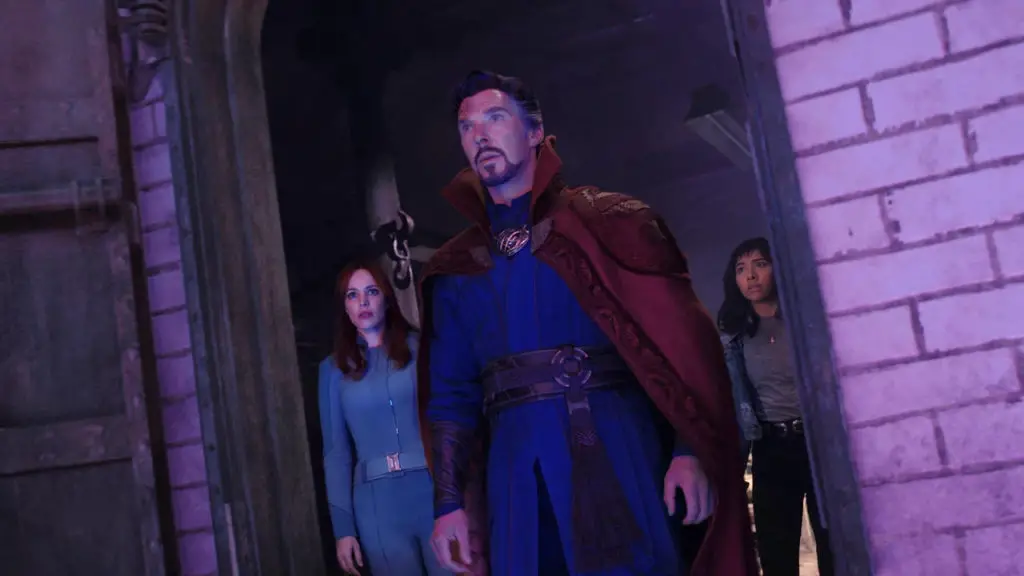 (L-R): Rachel McAdams as Dr. Christine Palmer, Benedict Cumberbatch as Dr. Stephen Strange, and Xochitl Gomez as America Chavez in Marvel Studios' DOCTOR STRANGE IN THE MULTIVERSE OF MADNESS. Photo courtesy of Marvel Studios. ©Marvel Studios 2022. All Rights Reserved.
With the multiverse first being foreshadowed in WandaVision and then being explored in both Loki and Spider-Man: No Way Home, the limitless realm of alternate realities is set to truly explode upon the Marvel Universe if the latest sequel to 2016s Doctor Strange.
The long-awaited film debuted a brand new trailer during Super Bowl Sunday that featured plenty of moments for fans to dissect, with one bringing a massive rumor forth.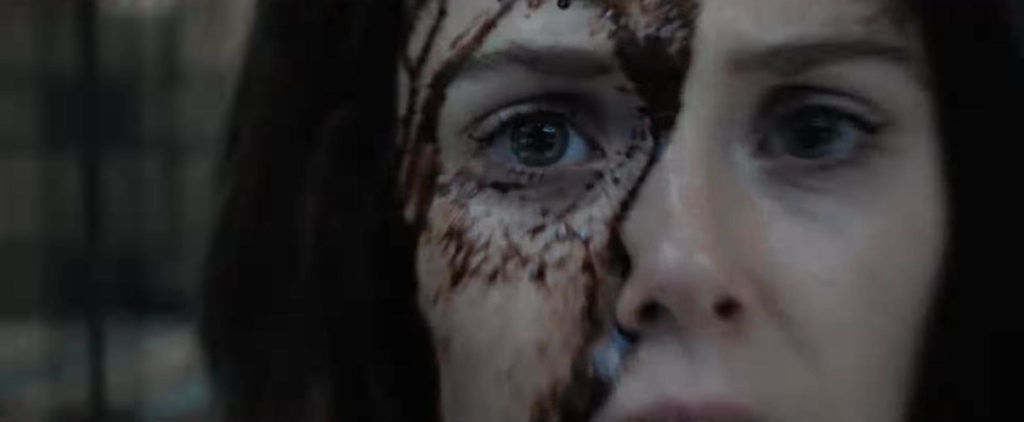 Source: Marvel Studios
In a scene that seemingly showed the MCU debut of the iconic Illuminati team, the trailer seemed to show the return of one of the most iconic Marvel characters put on the big screen, and a character who has existed in live-action form for more than 20 years.
The return of Professor X led to the majority of rumors, as it seems the character's bald head, wheelchair, and iconic voice were all seen.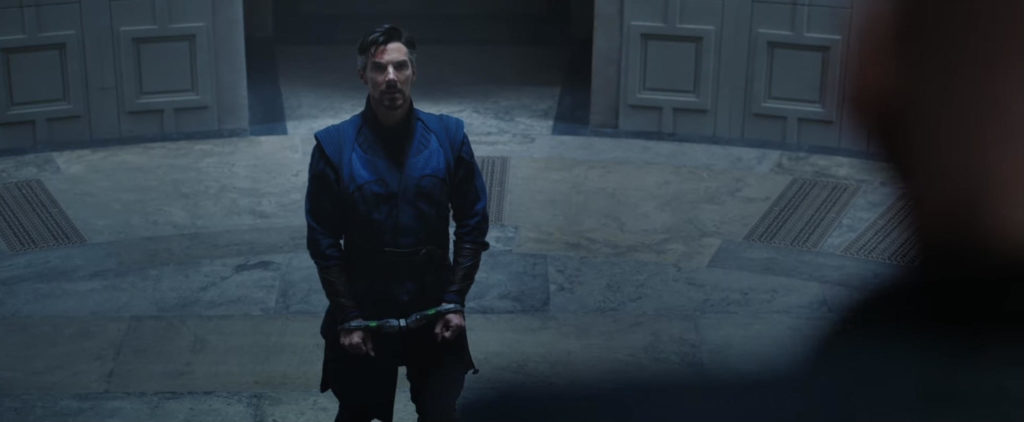 Source: Marvel Studios
But was it really him? Well, why not ask the source? as Professor X actor Patrick Stewart finally breaks his silence on those Doctor Strange 2 Rumors.
In an interview with ComicBook.com, the actor commented on his supposed voice being used in the trailer; with him stating that it isn't actually his voice at all.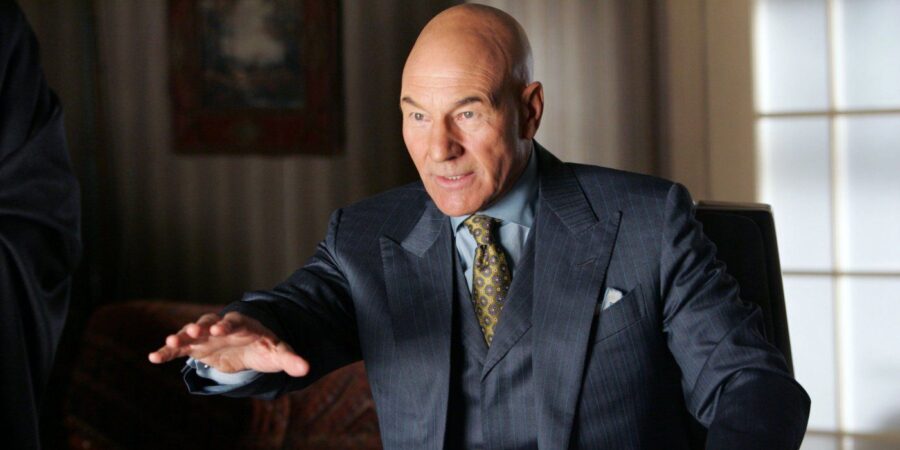 Source: Marvel/ Fox
"You know, people have been imitating my voice ever since I came on the stage 60 years ago, So, I can't be held responsible for that."
When speaking more on whether or not he would make a return in the upcoming sequel, Stewart stands firm on Logan being too perfect a conclusion to the character's arc to want to return.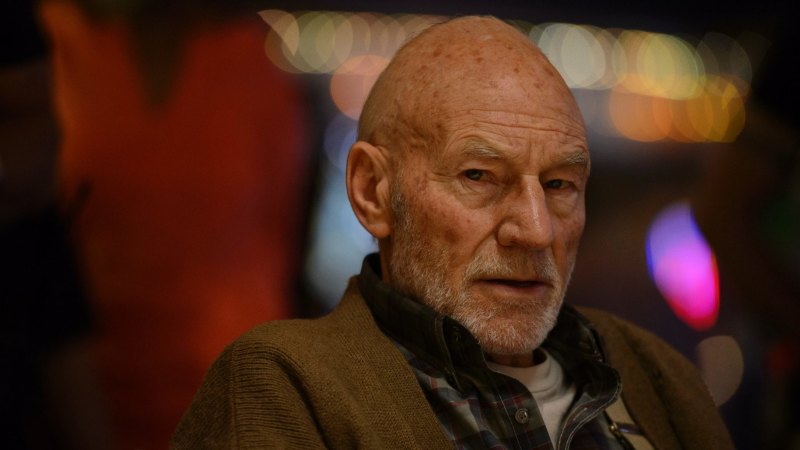 Source: Marvel/ Fox
"Here is the problem… If we had not made Logan, then yer, I would probably be ready to get into that wheelchair one more time and be Charles Xavier, but Logan changed all that."
We can only hope that Stewart is doing his best Andrew Garfield impression- the same actor who lied for over two years about appearing in Spider-Man: No Way Home– and we can finally see Stewarts' iconic and well-deserved debut in the MCU.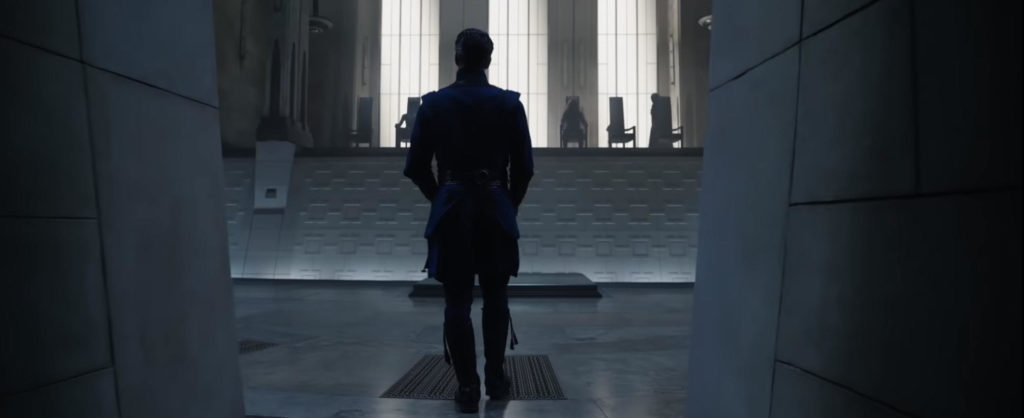 Source: Marvel Studios
Doctor Strange 2 : Scarlet Witch vs. Strange Deleted Fight Scene – FanArt
Doctor Strange in the Multiverse of Madness stunned fans straight away by revealing that the Scarlet Witch will be the film's principal adversary. This res
Doctor Strange in the Multiverse of Madness stunned fans straight away by revealing that the Scarlet Witch will be the film's principal adversary. This resulted in some really fantastic battle sequences between the MCU's two most powerful magic-wielders, but there's been a lot of talk about more of it appearing in deleted scenes.
The majority of that attention has been focused on the sequel's abandoned opening scene, in which Wanda Maximoff would have killed Earth-616's Baron Mordo. She would have decapitated him and gave Strange the severed head when they first met at the farm, leaving little mistake about who Strange would face during Doctor Strange 2.
Over the last several months, concept art has also hinted more deleted sequences, including a flashback to Strange losing his sister at the lake and a tease showing the wicked Nightmare in action. Fans can now see more deleted Scarlet Witch action, which would have pitted her against Strange once again early in the Multiversal sequel.
Doctor Strange 2's Deleted Scarlet Witch Battle Illustrator David Allcock released a collection of storyboard drawings including a previously uncovered deleted sequence from Marvel Studios' Doctor Strange in the Multiverse of Madness through Twitter user @itsjustanx. This scenario would have pitted Doctor Strange against the Scarlet Witch as Strange and America Chavez jumped across the Multiverse after leaving Kamar-Taj.
Strange uses his magic to free Chavez from the Scarlet Witch's grasp while Chavez opens one of her star portals.
The scene when Chavez falls through with the blue light from her portal around her in-frame seems very similar to what appeared in the final cut of the film.
It would have had the Scarlet Witch really pursue Strange and Chavez into the star gate, employing images similar to those seen before when the villain was pushing through mirrors.
Along with Wanda pursuing the heroic team, they would have encountered other demons while traversing the Multiverse. There was even a chance they'd run across one of the more sinister Strange Variants, akin to how Earth-616's good doctor confronted Sinister Strange at the conclusion of the narrative.
As the Scarlet Witch pursued Strange and Chavez, she would release more of her actual power, which she had garnered while delving into the pages of the Darkhold.
In her chase, the villain would have seized Chavez by the wrist, however it's uncertain whether the action would have progressed as it did in the final edit of Doctor Strange 2.
Marvel Parallels Avoided With Deleted Scene?
With Doctor Strange 2 clocking in at little over two hours, it's hardly unexpected that so many deleted scenes and concept art have been published now that the film has come and gone. This sequence would have certainly added a couple of minutes to the running length, although it's unclear whether it would have come with the universe-jumping scene or taken its place entirely.
Furthermore, given Marvel's vast history, this deleted battle has some resemblance to another sequence seen by fans in 2017's Thor: Ragnarok, which starred Thor, Loki, and Hela. This three got into a similar brawl when Loki summoned the Bifrost to transport him and Thor to Asgard, prompting Hela to leap in and fling them over the rainbow bridge into the uncharted realms of space.
In the end, it looks that this confrontation between Doctor Strange and the Scarlet Witch was never even pre-visualized, since this is the first time fans have seen this scene shown in public. While it would have undoubtedly provided another fantastic combat scene to the already packed film, leaving it out maintained some of the emphasis on Strange and America as they began their first journey across the Multiverse.
Doctor Strange in the Multiverse of Madness is now available to watch on Disney+.
Spider-Man: No Way Home Extended Cut Trailer Is Now Available
Spider-Man: No Way Home, the third-highest-grossing MCU film ever, is poised to return to cinemas across the globe in the coming weeks. Sony and Marvel are
Spider-Man: No Way Home, the third-highest-grossing MCU film ever, is poised to return to cinemas across the globe in the coming weeks. Sony and Marvel are preparing to send fans back to the MCU's first real Multiversal event, "The More Fun Stuff Version," when Tom Holland's third and largest solo Spidey trip takes a second run on the big screen.
The extended edit of No Way Home will feature 11 minutes of material that did not make the initial theatrical release in December 2021, according to reports. More material starring Charlie Cox's "very smart lawyer," Matt Murdock, as well as other exchanges with Holland and the two other Spider-Men, portrayed by Tobey Maguire and Andrew Garfield, are possible.
The advertising tour for the new No Way Home extended cut began with a new poster that included all three Spider-Men, as well as all five villains and a scattering of supporting characters. This promotional tour now continues with a new trailer for the film, however it doesn't exactly include any…new stuff.
New Trailer for No Way Home Extended Cut
Sony Pictures has published a 30-second clip for Spider-Man: No Way Home's theatrical re-release, which begins on August 31 in Indonesia.
Surprisingly, despite the promise that fresh material would be added in this edit, this teaser has no new footage.
The commercial focuses mostly on Peter's struggles with the film's five Multiversal antagonists, including Happy Hogan's phone conversation in which he asks Peter who they are all. The closing scene of the teaser depicts Peter leaping into fight against the criminals, with the other two Spider-Men cut out, but the Lizard is still hit by the air, exactly as he was in the second trailer.
The whole trailer is available below:
Sony is back with another Spider-Man trailer.
Sony Pictures rocketed to the top of the entertainment business with the original release of Spider-Man: No Way Home, despite a difficult couple of years of releases. The studio had its most successful film ever, shattering box office records and generating over $2 billion in its first run.
Despite the hype for the "More Fun Stuff Version," Sony made no attempt to tease anything new that would be presented in this new edit of the threequel. The studio didn't even bother to replace the scene of all three Spider-Men leaping into fight on the Statue of Liberty, instead settling for the error-filled picture in which the Lizard is assaulted by a secret figure.
Regardless of these gaffes, anticipation is growing for what Sony and Marvel have in store with material not included in the initial December 2021 edit. And, if nothing else, the threequel is still one of the most popular superhero films in history, which should be plenty to entice fans to return to the big screen a few more times.
Marvel's Biggest Multiverse Reveal Is Wasted
This article contains Edge of Spider-Verse #2 spoilers.Marvel Comics squandered their most significant multiverse disclosure. Multiverses may be trendy rig
This article contains Edge of Spider-Verse #2 spoilers.
Marvel Comics squandered their most significant multiverse disclosure. Multiverses may be trendy right now, but Marvel Comics has been using the notion for decades. The finest multiverse tales allow you to ponder the question "What If…?" – to picture universes where heroes were beaten instead of triumphing, planets were broken, or entire new champions created. Sometimes these "What If…?" tales help to establish concepts that will ultimately make their way into the regular comic book narrative, and maybe even into the movies themselves. In the comics, Jane Foster initially appeared as Thor.
Edge of Spider-Verse #2 features "A Single Thread," a short narrative by Dan Slott and Paco Medina that has just been used to change the history and nature of the entire Marvel world. The universe started untold billions of years ago, long after the ancient Elder Gods were expelled, according to Edge of Spider-Verse #2. Gaea and Oshtur started producing new gods and demigods, and they entrusted the construction of the universe to the early spider-goddess Neith. She fashioned the Web of Life and Destiny, which is centered on Earth-001. Finally, the Spider-hidden Verse's genesis has been exposed.
Marvel has just rewritten the structure of the whole multiverse.
It's odd, though, that Marvel practically squandered such a big disclosure. The real nature of the universe is introduced in what seems to be a tangent or side-story to the main event, rather than in a large " event " issue with a great amount of hype behind it. This choice is even more astounding considering the importance of multiverses in popular culture, and Marvel Comics' own multiverse is now serving as inspiration for the MCU's. Spider-Man: No Way Home, like the comics, has established spider-characters as prominent players in the universe.
To be fair to Marvel, Edge of Spider-Verse #2 does have some backstory. The first Edge of Spider-Verse miniseries debuted with the original Spider-Verse storyline in 2014, and its second issue featured the famous Spider-Gwen. Marvel may have decided to make the second issue of this new Edge of Spider-Verse miniseries seem just as important – but if so, the comic book publisher could have pushed it more aggressively.
It's enthralling to discover the real genesis and nature of the MCU's cosmos. The important issue is whether it will survive much longer; this tie-in is tied with the End of the Spider-Verse event, implying that the multiverse's laws are going to be altered. Marvel's universe has been defined, but it may not last.