Top 10 Hottest Women in the MCU
MCU is completely filled with powerful characters but there are many super-hot and sexy female characters that attract a lot of user attraction towards them.
10. Daisy Johnson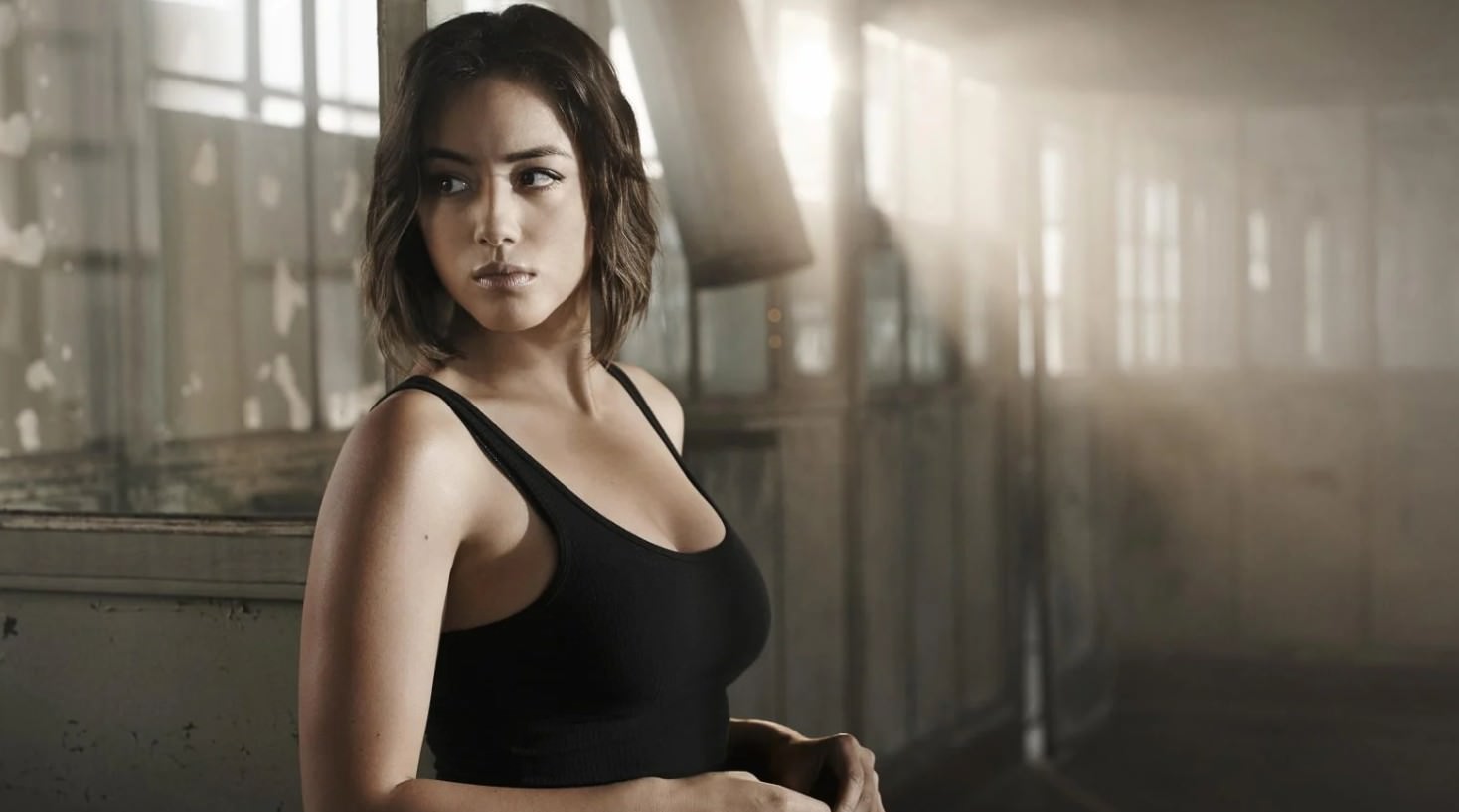 Chloe Bennet has played the role of Daisy Johnson, known as Quake, in Agents of SHIELD.
Daisy Johnson is both a soldier and egghead and super-hot. She was first introduced as Skye, and she was a hacker trying to expose S.H.I.E.L.D but later she realised how cool it is to become an agent and she learn all moves from May and transforms into an inhuman and Quack is the favourite hottie of S.H.I.E.L.D of many marvel lovers.
9. Aunt May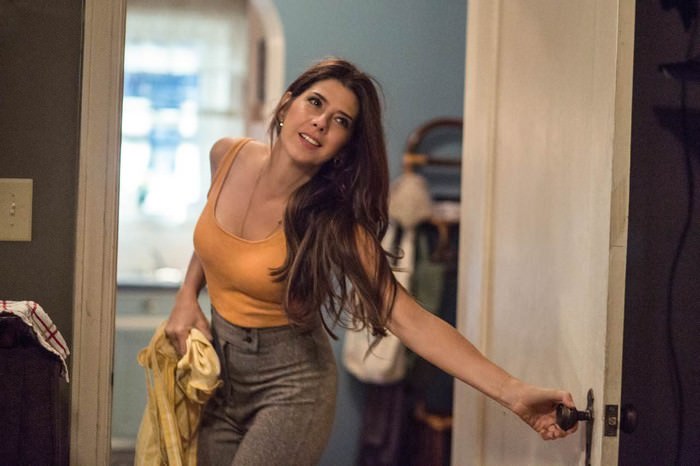 I agree for sure that Aunt May is displayed as an old woman in comics and not at all sexy. But in Spider-Man: Homecoming Marvel has displayed Marisa Tomei as aunt may and to be honest Marisa Tomei is very hot and sexy. Marisa Tomei said in an interview that she didn't know about the character of Aunt May and just signed up for it without knowing the past of Aunt May. In some comics Aunt May is also depicted as young and beautiful and maybe marvel also tried something like this. The actress has played the role brilliantly and also looks like an elder sister of Peter Parker. Do you also think this??
8. PEPPER POTTS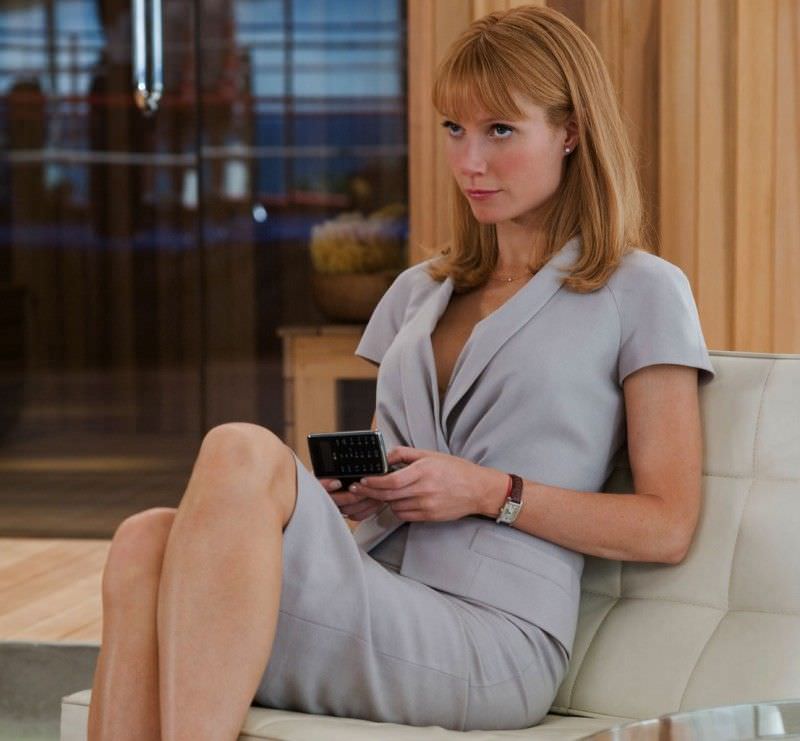 To be honest, I am a great fan of PEPPER POTTS not only because she is beautiful but she is extremely talented and fits in the role of wife of Tony Stark. Her way to handle Tony Stark behaviour and handle the Stark Industries is really impressive. Pepper always knows that Tony loves himself the most, a little bit more than he loves her. In Civil War Tony gave a hint that they are taking a break in their relationship and we don't see her much in the last few marvel movies.
7. Trish Walker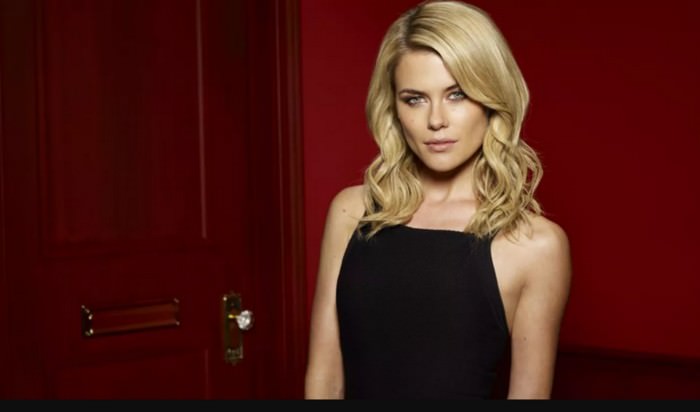 Trish Walker is a teenage actor in the Jessica Jones series on Netflix. Role of Trish Walker is played by Rachael Taylor. What to say about the beauty of this lady because she is so hot and sexy and able to take 7th spot in our list "Hottest Women in the MCU". Trish Walker is a very ambitious and headstrong girl who completely reinvented herself after facing a difficult childhood and more difficult after facing an abusive stage mother. Trish walker knows strong and killer fight moves but she also does well when there's a question of sexuality.
6. Lady Sif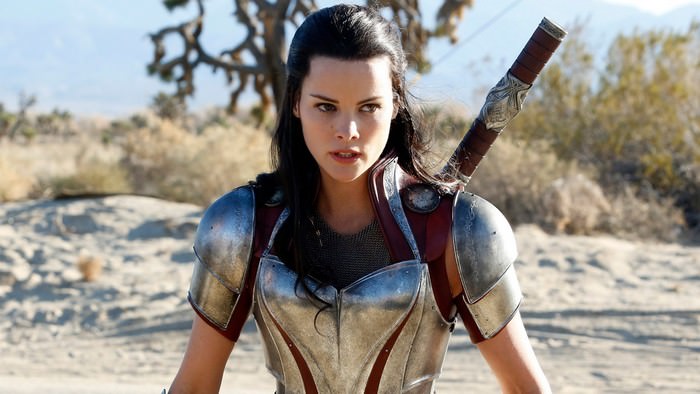 Lady Sif is an Asgardian warrior and her double bladed sword makes her even stronger. She is a great fighter and protects herself as strong as the god of thunder (Thor) does. Lady Sif is jealous of Jane Foster because Thor Loves Jane. In Thor: Ragnarok we got to know more about her abilities and her past and in Infinity war and Endgame cleared all doubts.
5. Misty Knight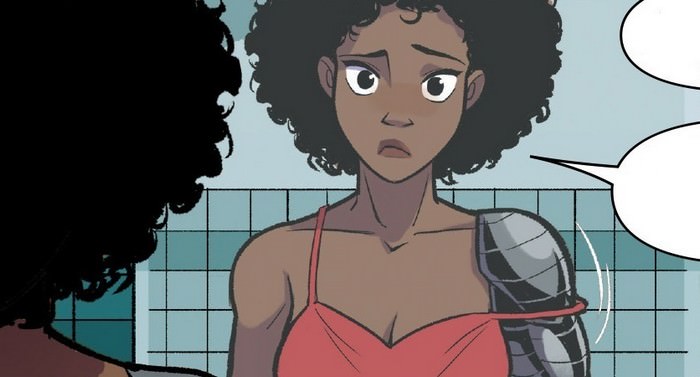 Misty Knight is a seasoned NYPD detective and her cool and sexy personality make her eligible to take 5th spot in our list of Hottest Women in the MCU. She has the ability of "Misty Vision" to analyses crime and protect. Misty Knight had got a mechanical limb by Tony Stark with his technology and advanced the powers of Misty Knight. She is very hot and sexy and really appreciable talent.
4. Jessica Jones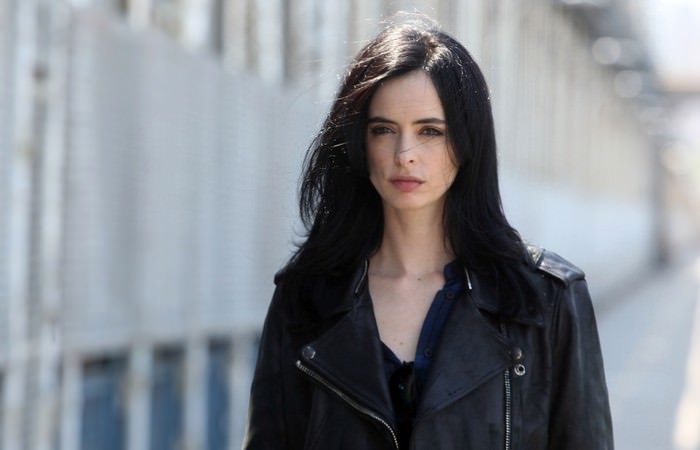 Just like the bad boys there are bad girls and it is very difficult to personify the role but Jessica Jones (Krysten Ritter) has done great job acting as a bad girl. Jessica lost all members of her family in a car accident. But luckily Jessica got superhuman strength. Jessica Jones uses heavy dose of black eyeliner in her role but still her beauty can't be denied. Jessica is afraid of her sad past and now works as a private investigator, just seeing crimes and keeping her head down until her sister Trish Walker request her to use her superpowers for good will.
3. ELEKTRA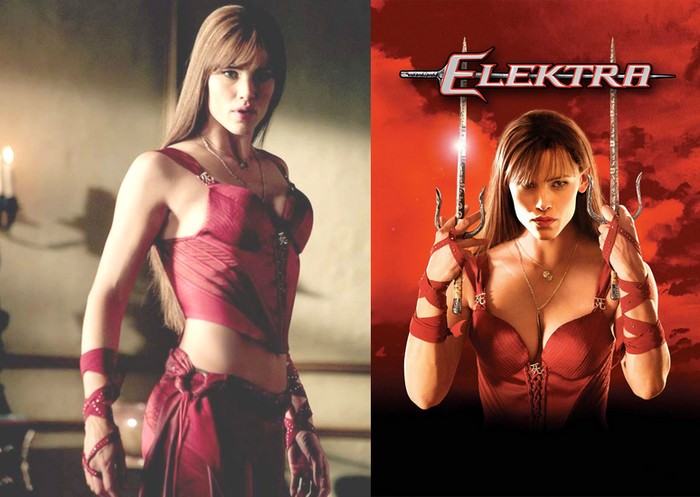 Hottest Women in the MCU
ELEKTRA acting, beauty and role can't be explained. She is just a hot army and knows how to play with boy's head. Ying has control on herself and understand her role and always takes care that her ELEKTRA wasn't a "Caricature version". She told the Vanity Fair that the writers wanted her to be sociopath and has no guilt and just kills. An important thing to keep in mind is that she also has bond and love for Matthew when they were younger. ELEKTRA is very sexy and her beauty can't be defined in words.
2. Gamora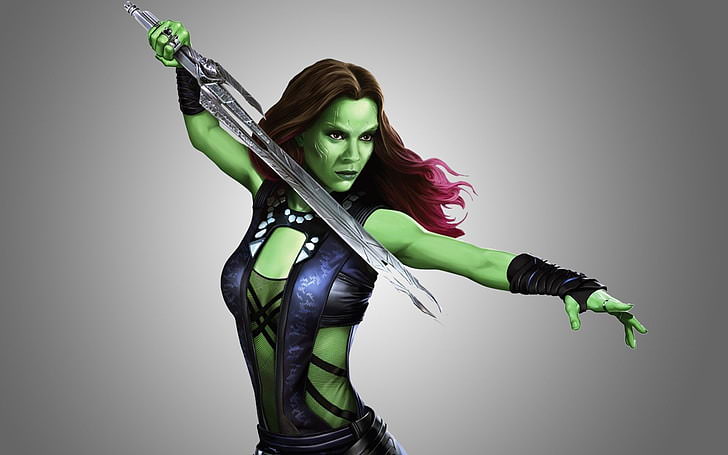 Gamora outlook is green coloured. And she is also known as the "deadliest woman in the galaxy". Gamora is the adopted daughter of Thanos. Gamora is very hot. And sexy and I don't have enough words to personify her beauty. Gamora joined Guardians of Galaxy after she realised the goals of her father Thanos. I think that Gamora is still suffering to tell her feelings to Peter Quill and when she will tell things will be more interesting and funny. Peter Quill and Gamora will make an odd couple because Peter is a white human and Gamora is green just like our Hulk. But still she looks sexy in her looks.
1. Black Widow (Scarlett Johansson)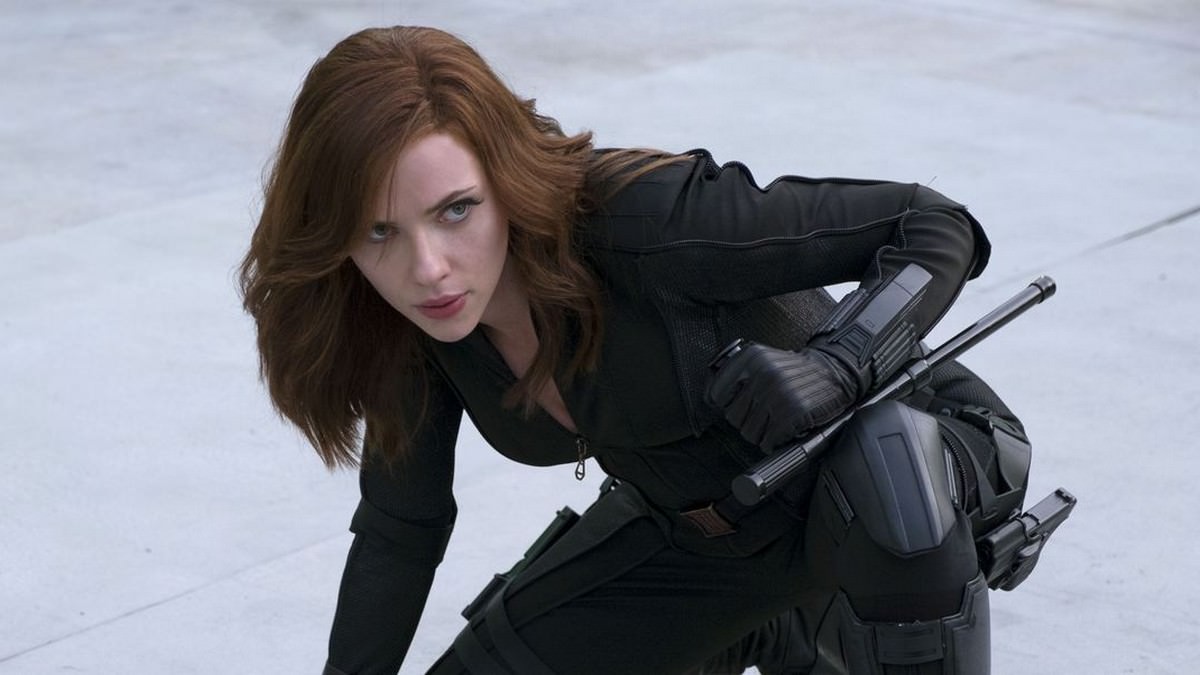 Scarlett Johansson hottest female superheroes
I think you all know the sexiest and hot woman of marvel universe and it is Black Widow. The role of Black Widow is perfectly played by Scarlett Johansson and movie name Natasha Romanoff. The character is beautiful, and powerful with her deadly actions. The past of Black widow is not shown yet and marvel has announced a solo movie of Black Widow but it is continuously delaying due to Covid-19 pandemic. Out of all the avengers Natasha falls in love with Bruce Banner (Hulk) because Bruce wants to live like a brilliant human scientist and never turn into Hulk and Natasha likes his idea.
Marvel stars and BTS V will appear in a new reality series on Disney+
New reality series IN THE SOOP: Friendcation, will premiere on Disney+ next month.
Marvel stars: Park Seo-joon, Parasite's Choi Woo-shik, Park Hyung-sik (Soundtrack #1), rapper Peakboy, and member of BTS V will all be featured in this spinoff of the original IN THE SOOP series. They will all be seen relaxing together on a vacation.
According to the summary of the program, "This brand-new vacation reality series shows the buddies having time to enjoy nature and indulge in their favorite activities in the soop while hidden away from the world" (in the forest).
"Viewers will get to see the stars and best friends relax over a well-earned break away from the strains of day-to-day stardom" throughout the course of the four-episode series.
Choi is most known for playing Kim Ki-woo in the Academy Award-winning movie Parasite, and Park also had a brief appearance as Ki-friend. woo's He will now play an unspecified role in the upcoming July 2023 television series The Marvels.
Fans of BTS may presently watch the K-pop group's most recent movie on the streaming service, BTS: Permission to Dance On Stage – LA. The movie is a part of the group's contract with Disney+, which also includes the docuseries IN THE SOOP: Friendcation and BTS Monuments: Beyond the Star.
In order to pursue individual careers, BTS, which also consists of Suga, Jin, RM, J-Hope, Jimin, and Jungkook, recently revealed they will be taking a short break from one another. The group announced their choice on their YouTube site, adding that they intended to "spend some time apart to learn how to be one again."
IN THE SOOP: On October 19, Friendcation will make its Disney+ debut.
Armor Wars Movie: from Marvel Disney+ Series To A Film
Due to creative adjustments, the TV series starring Don Cheadle will now be turned into an MCU – Armor Wars movie. The most of the Disney+ series that Marvel Studios had planned have already been released, but Armor Wars has been stuck in development for a while. Even though it had been announced in 2020, James Rhodes' spinoff show hadn't received any updates until 2022. In 2008's Iron Man, Terrence Howard played Rhodes; in Iron Man 2, Cheadle took over as War Machine, and he has since continued to feature in several MCU projects.
Despite being a part of Phase 5, the Armor Wars TV series on Disney+ is being redesigned as an MCU – Armor Wars movie, with Don Cheadle remaining attached to play War Machine.
Due to creative adjustments, the TV series starring Don Cheadle will now be turned into an MCU – Armor Wars movie. The most of the Disney+ series that Marvel Studios had planned have already been released, but Armor Wars has been stuck in development for a while. Even though it had been announced in 2020, James Rhodes' spinoff show hadn't received any updates until 2022. In 2008's Iron Man, Terrence Howard played Rhodes; in Iron Man 2, Cheadle took over as War Machine, and he has since continued to feature in several MCU projects.
War Machine is followed by Armor Wars following Phase 3, which resulted in the demise of his closest friend, Tony Stark. The Disney+ drama will, according to confirmation, follow the events of Secret Invasion, in which Cheadle will next play the Marvel character. Despite Disney's commitment to creating the series, Armor Wars was not included in any of the Phases 5 or 6 slates that Marvel Studios presented at San Diego Comic-Con. One of the key Armor Wars stories, according to Cheadle in an interview from earlier this month, would include Tony Stark's technology going out into the open, with Rhodey having to stop the wrong people from using it.
The Hollywood Reporter has revealed that Armor Wars is being retooled into a feature picture, causing a significant shake-up within Marvel Studios. The company decided that a movie would be a better choice as opposed to a 6-episode series since they were dedicated to "having the tale conveyed the proper way." The movie's screenplay will be written by the film's head writer, Yassir Lester, who is still employed. Production had been planned to begin in 2023, but this most recent development has forced a postponement. The Armor Wars information was released shortly after the director of the Blade reboot was fired.
How the MCU Will Be Affected by the Filming of Armor Wars Movie
While Armor Wars' continual postponement is a problem in and of itself, Cheadle's character might gain from the film's decision. Despite the fact that War Machine has been in a lot of MCU movies, he has never been the main character in any of the plots. Despite Rhodes having his own show at first, a feature film offers him a greater stage for obvious reasons. Additionally, this would give War Machine his own cinematic prominence after serving as Iron Man's sidekick throughout the duration of the MCU. Marvel has adapted a product from one medium to another before, and Armor Wars is hardly the only instance of this. The Royal Family was supposed to have its own Phase 3 movie before The Inhumans became a TV show, but instead received a short series on ABC that had a poor outcome.
The length of Armor Wars' delay as a result of the move from Disney+ to theaters is yet unknown. Armor Wars may have to wait until Phase 6 even if it takes place after Secret Invasion unless Marvel discovers a window in Phase 5 that makes sense. Due to the enormous lag between the conclusion of Secret Invasion and the release of Cheadle's movie, it's probable that the tie-ins from Secret Invasion will be eliminated if Armor Wars is redeveloped as a feature film. There is a likelihood that Armor Wars was always a Phase 6 project because the slate wasn't fully revealed at San Diego Comic-Con. It is unclear how Armor Wars will fare as a movie unless Cheadle, Feige, and Marvel Studios make announcements.
Everything you need to know about Wolverine
Wolverine is a fictional character that appears in American comic books published by Marvel Comics, typically in conjunction with the X-Men. His real name is James Howlett, but he also goes by the aliases Logan and Weapon X.
How did Wolverine Became Popular?
Origin of Wolverine by Paul Jenkins Wolverine, the ol' Canucklehead, has certainly evolved from the idea of a Canadian superhero to being the finest at what he does. Wolverine, a comic book character whose stern, aggressive demeanor established the bar It became quickly obvious that his initial yellow-and-blue clothing did not conjure up images of a furious the early 21st century…
Here is some facts about Wolverine
Habitat. These hardy creatures live alone and require a lot of space to wander.
Diet. Wolverines are stubborn, so while they occasionally consume vegetarian food like plants and berries in the summer, it does not constitute a significant portion of their diet.

What role does Wolverine play in X-Men Apocalypse?
Professor Charles Xavier invites Wolverine to join up for his new superhero-mutant team, called the X-Men, where Logan creates a close friendship with Cyclops and Jean Grey. Later it was discovered that Xavier, erased Logan's memory and forced him to join the X-Men team by purpose. Professor X had to delete all Wolverine memories because he was sent to kill X-Men team leader a.k.a. – Charles Xavier.
James Howlett (Wolverine) is also called Logan and Weapon X. He is a mutant with three retractable claws in each hand and animal-keen senses. He also has heightened physical powers, a strong regeneration ability known as a healing factor, and animal-keen senses.
So Wolverine is from DC (Detective Comic) or MCU ( Marvel Cinematic Universe)?
Offten fans wonder is Wolverine a DC or a Marvel hero? Well, Wolverine was allegedly inspired by the DC superhero Timberwolf. Due to his ability to heal, the color of his outfit, and his hair, he is Wolverine's polar opposite. The only thing that separates them is their claws, which are quite similar to each other despite Timberwolf's sharp claws not being like Wolverine's retractable ones. But, officially Wolverine was created for Marvel Comics by writer Len Wein and artist John Romita.
What is Wolverine's history?
Did you know that Wolverine actually are father to Jimmy Hudson? James Hudson and Wolverine served together in the Iraq War, and James was given guardianship of Wolverine's infant kid. To make the adoption legitimate, Jimmy's surname name was changed from Howlett to Hudson. Jimmy's origins were kept a mystery up until his senior year of high school. Wolverines son – Jimmy didn't realize he was a mutant when he was a child, but he always felt unique and rejected the idea that he might be one.
In movies we saw that Hugh Jackman who played Logan in several movies, had to play very different scenario/story line whan it's in comic books. For the first time Wolverine appeared in our TV screens in 2009. X-Men Origins: Wolverine (2009) showed us remarcable MCU story line with new characters. At the movie we saw that Logan a.k.a. Wolverine was made in laboratory. But did you know that in comics, originally he got such powers from his birth parent.
Just to clarify, who is Wolverine?
Wolverine is a fictional character that appears in American comic books published by Marvel Comics, typically in conjunction with the X-Men. His real name is James Howlett, but he also goes by the aliases Logan and Weapon X.
Other interesting information
Who is Deadpool in Wolverine?
One of the worse films in the Fox X-Men film series is frequently cited as X-Men Origins: Wolverine. And the portrayal of Wade Wilson, a.k.a. Deadpool, in the movie has drawn some of the most severe criticism. Fans were ecstatic to see The Merc With the Mouth on the big screen when it was released in 2009.