A beloved alternate personality of the Marvel vigilante is getting his live-action debut before anyone could have anticipated, as Empire debuts a first look at Mr. Knight from Moon Knight.
The most recent Marvel Disney+ series is just on the horizon, with the series March 30th release date marking it as the MCUs next project to debut to fans.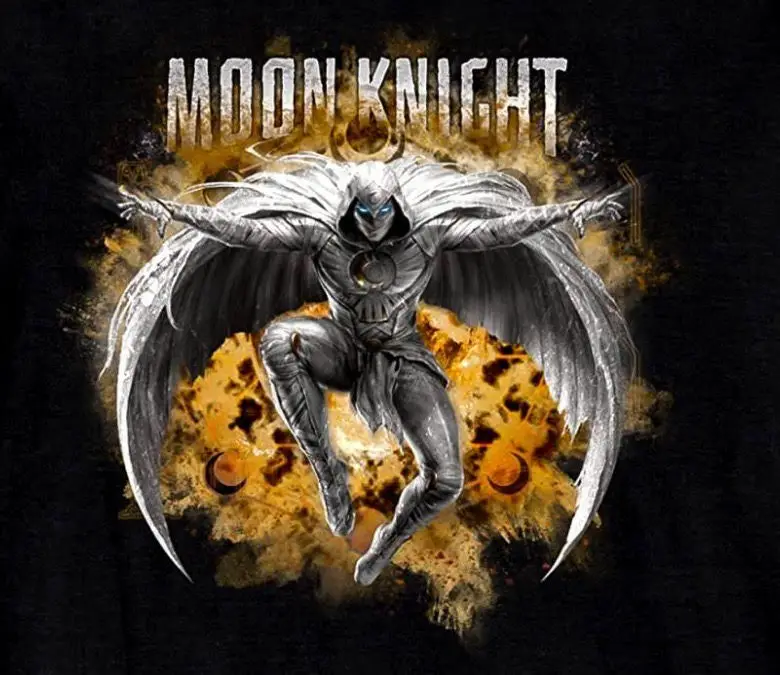 Source: Marvel Studios
The enigmatic series will follow the character of Marc Spector, a former mercenary who suffers from dissociative identity disorder, with his multiple personalities a critical aspect of his character.
With Spector as the main personality of the character, the first trailer for the upcoming series had cockney personality Steven Grant front and center of the first look at the series.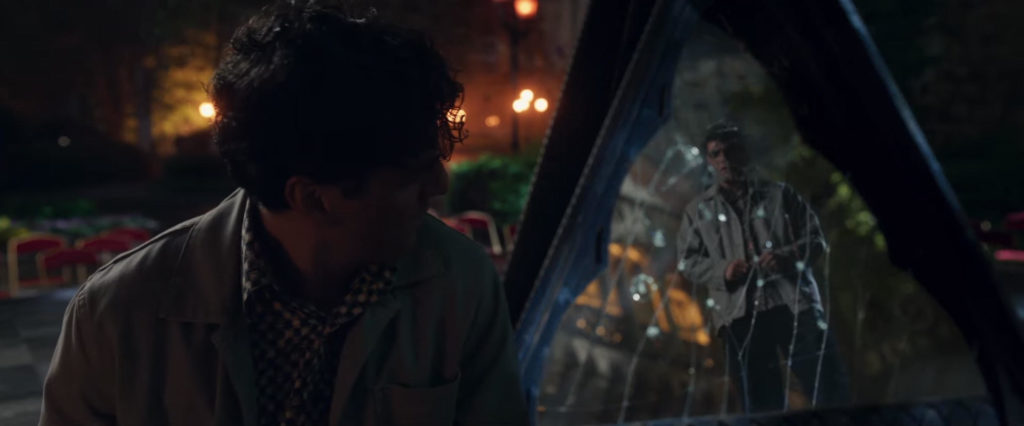 Source: Marvel Studios
Portrayed by the brilliant Oscar Isaac, Spector eventually becomes the Marvel universe vigilante known as Moon Knight; gifted with super powers by the Egyptian moon god known as Khonshu.
One of the character's alternative personalities that have become a fan favorite over the character's long Marvel history is apparently also set to be featured in the Moon Knight live-action Disney+ series as a brand new exclusive featurette on the latest MCU project.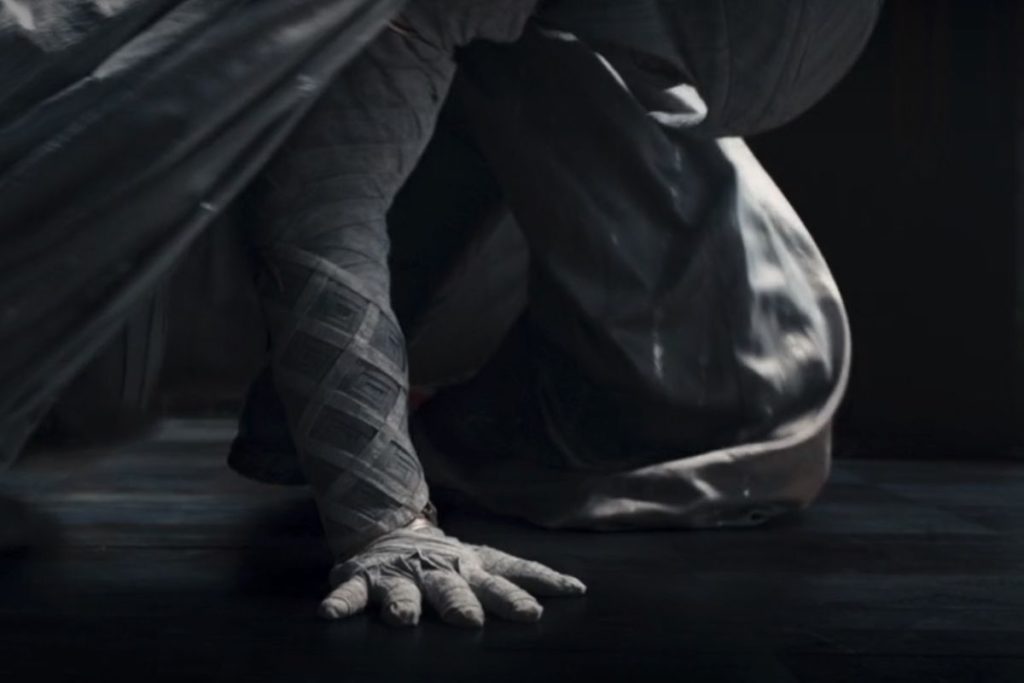 Photo: Disney+
Empire debuts the first look at Moon Knights Mr. Knight, as the most recent incarnation of the Moon Knight character is receiving his live-action appearance much sooner than anyone anticipated.
Although Moon Knight was created in 1975, Mr. Knight is a version of the character that wasn't created until 2014, in one of the most interesting, and visually stunning, comic book runs for the character of Marc Spector.
🚨 EXCLUSIVE IMAGE ALERT 🚨

Marvel's #MoonKnight is "brutal", Kevin Feige tells Empire: "We're not pulling back."

READ MORE: https://t.co/A4hYVWrPXv pic.twitter.com/2VPJAEUklp

— Empire Magazine (@empiremagazine) February 12, 2022
With the introduction of Mr. Knight and some insight from the various clips shown in the trailer, we can assume that the series will tackle much of what the 2014 Moon KNight series- helmed by Jeff Lumiere- in which Spector finds himself trapped in a mental hospital.
Abused and convinced that he is losing his grip on reality, Spector must fight his way out of the mental hospital in a comic book run that brilliantly blurs the line between reality and delusion; with the reader themselves unaware as to if Spector is actually a prisoner ot the mythical war between gods.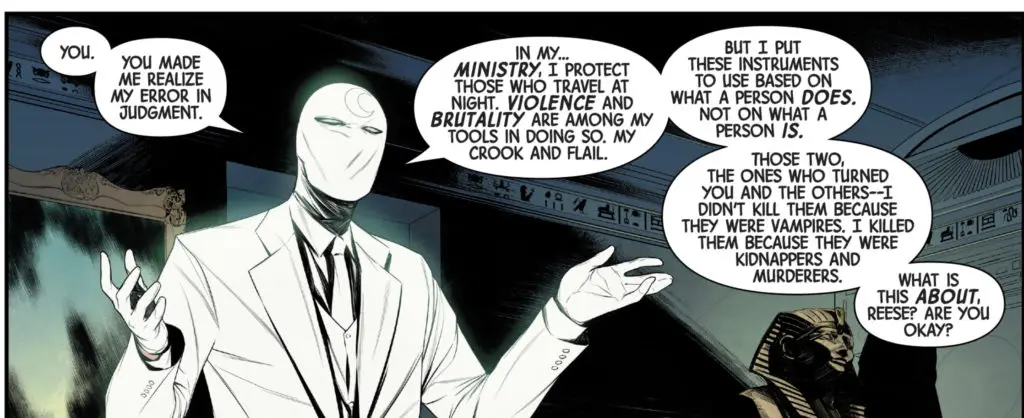 Moon Knight #3. Photo: Marvel Comics
The storyline may be primed to appear in the new series and will present fans with a very intriguing perspective into how Marc's mental health impacts his perspective and his existence as the vigilante Moon Knight.
Set to be the MCUs most brutal project yet, this development only adds to the intrigue of what Marvel fans can expect out of Isaacs Moon Knight.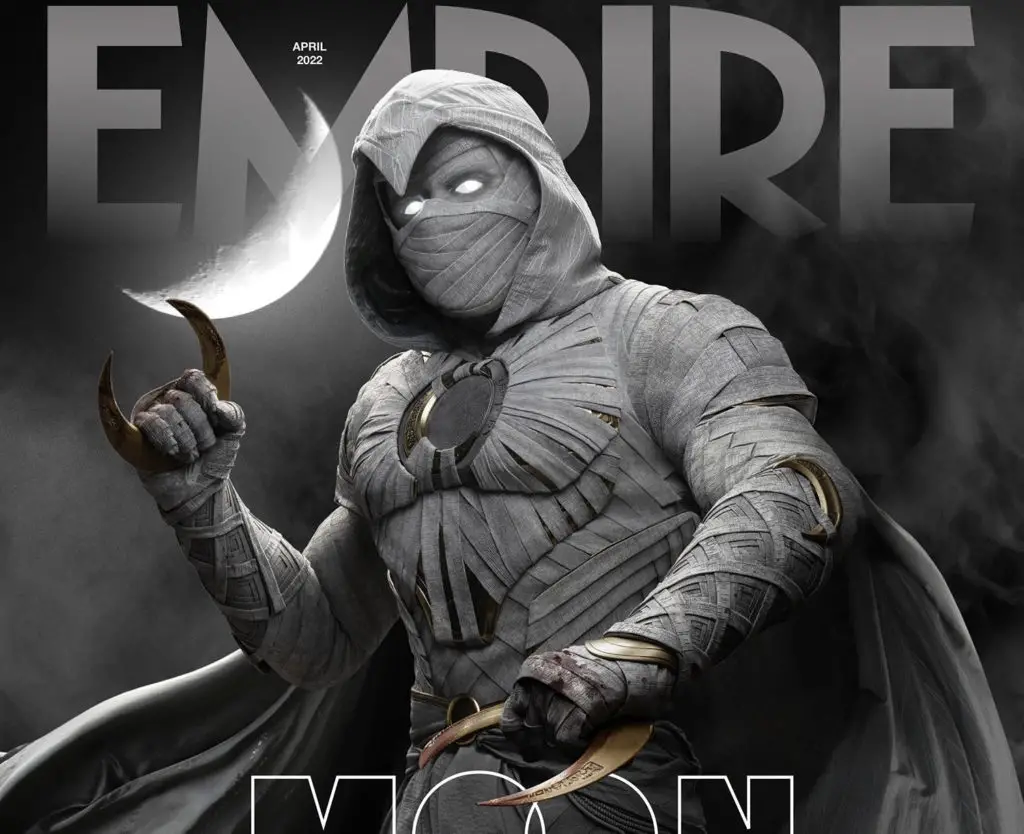 Source: Empire/ Marvel Studios