15 Incredible Game of Thrones Facts
Game of Thrones broke numerous records, sparked a few debates, and provided us with 73 ambitious episodes of television over the course of eight seasons. And, of course, it made us all wish for our own dragon. The final season of the series aire
Game of Thrones broke numerous records, sparked a few debates, and provided us with 73 ambitious episodes of television over the course of eight seasons. And, of course, it made us all wish for our own dragon. The final season of the series aired in 2019, however there will be more Game of Thrones television in the future. Here are 15 Game of Thrones facts to keep you entertained as we wait for George R. R. Martin's prequel House of Dragons to premiere on HBO.
1. There's a Game of Thrones pilot that hasn't shown yet.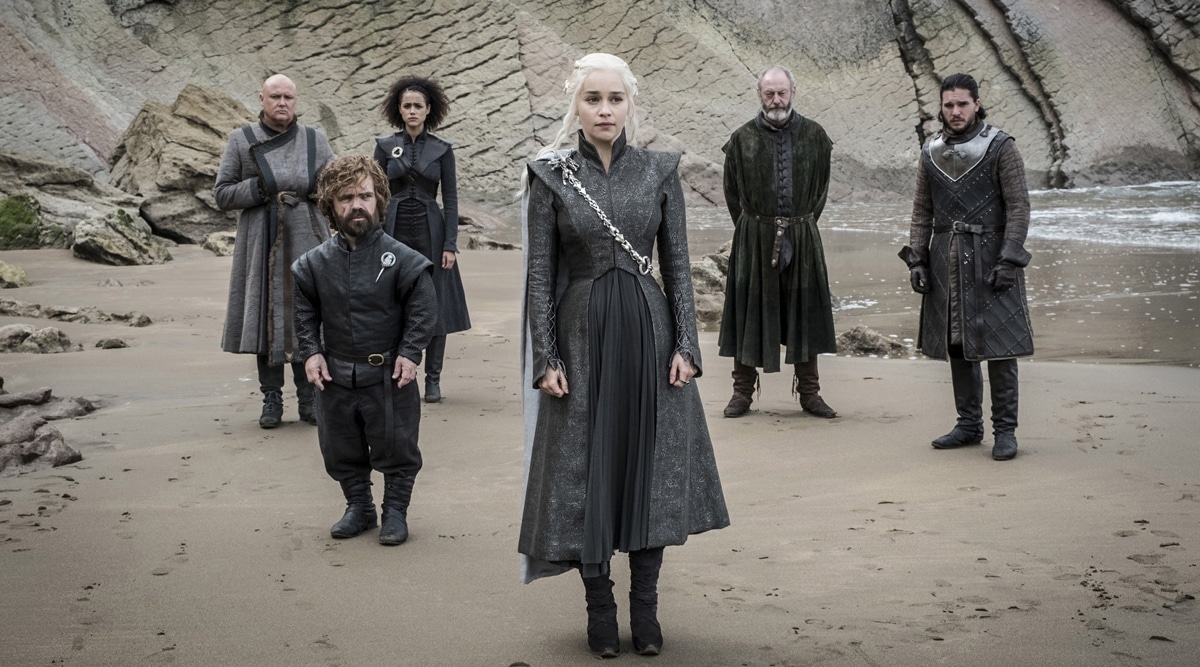 The first pilot, directed by Tom McCarthy (Spotlight), was so bad that it had to be shelved and reshot. "On a very basic level, we did everything wrong with the writing of it," show co-creator David Benioff told Variety. One of the most serious issues? "No one grasped that Jaime and Cersei were brother and sister, which is a key, enormous story point that we had somehow failed to establish," he and Weiss said of the guests they invited to watch the pilot. A copy of the original script was discovered in 2019, revealing a number of fascinating insights. 
2. Other performers initially played Catelyn Stark and Daenerys Targaryen. 
Jennifer Ehle and Tamzin Merchant played Catelyn Stark and Daenerys Targaryen, respectively, in the pilot; by the time the program aired, they had been replaced by Michelle Fairley and Emilia Clarke. 
3. The Stark children in the show and the books were of different ages. 
The Stark children are significantly younger than their on-screen equivalents when the book A Game of Thrones begins. Bran was supposed to be seven years old, but the actor who played him (Isaac Hempstead Wright) was twelve; Arya (Maisie Williams) moved from nine to thirteen, Sansa (Sophie Turner) from eleven to fifteen, and Rickon (Art Parkinson) from three to six years old. Robb Stark (Richard Madden) and Jon Snow (Kit Harington) would have been just 15 and 14 years old, respectively, if Game of Thrones had stuck totally loyal to its original material. 
4. George R.R. Martin made an appearance in the first episode. 
Getty Images for Playboy, Charley Gallay In the original pilot, George R.R. Martin appeared as a guest during Daenerys and Khal Drogo's wedding. The sequence had to be abandoned when Daenerys' character was recast. Martin eventually lobbied for a less glamorous but more iconic part: a severed head on a spike. "Those chopped heads are pricey…," Martin says. So I'm not getting to be a severed head until I furnish my own!" Martin was offered the chance to make a cameo appearance in Season 8 by Benioff and Weiss, but he couldn't because he was working on The Winds of Winter. 
5. There were a slew of additional Game of Thrones casting missteps.
 Ehle and Merchant weren't the only could-have-beens in Game of Thrones. Gillian Anderson and Dominic West of The Wire both declined unspecified roles in the show. (It was possibly Mance Rayder, a character that finally went to Ciarán Hinds, based on the fact that the job would have required shooting "in Reykjavik for six months," according to West.) Sam Claflin of the Hunger Games franchise auditioned seven times for Jon Snow and Viserys Targaryen, and Sam Heughan of Outlander auditioned seven times for a range of roles, including Renly Baratheon and Loras Tyrell. Jared Harris (Mad Men) and Mahershala Ali (Oscar winner) were also reportedly considered for parts on the show. 
6. The most difficult character to cast was Arya Stark. 
At SXSW in 2017, Benioff noted, "I recall we probably looked at 300 ladies in England and couldn't find the right Arya." "We were unable to cast her." They discovered Maisie Williams while browsing audition videos in a Moroccan hotel lobby with poor Wi-Fi, and chose her video based on a small thumbnail that appeared promising. "There was something about that little small thumbnail face that looked exactly right," Benioff explained. "She appeared to be around the age of seven." She looked like she was about to turn seven, but she acted like she was twelve. So we clicked on the audition video and waited for it to download for around 40 minutes. We thought she was f***ing great when we saw her audition tape." 
7. Peter Dinklage was on the verge of declining the part of Tyrion Lannister. 
Peter Dinklage explained why he wasn't immediately sold on Game of Thrones in a Reddit AMA. "I told [showrunner David Benioff] I didn't want a particularly long beard and sharp shoes because of the fantasy nature," Dinklage stated. "[Benioff and D.B. Weiss] reassured me that this character and environment weren't like that." They explained his complexity, how he wasn't a hero or a villain, how he was a womanizer and a drinker, and built a flawed and lovely portrayal of him, so I agreed." 
8. Kit Harington had a black eye when he went in for his audition. 
Kit Harington ended up in a McDonald's late at night with a woman he was dating the night before his Game of Thrones audition. They took a seat at a table with another couple they didn't know because it was so busy. Shortly after, the man across from them started making obscene remarks to Harington's date. Unfortunately, Harington didn't know how tall his would-be opponent was until after he stood up and challenged him. Harington admits, "I got beaten," and ended up with a new shiner. On the plus side, he believes that his scarred face helped him land the part. "I believe the man who attacked me in the face aided me in getting the job," he claimed. "Thank you, if you're watching." 
9. David Benioff pranked Peter Dinklage by announcing the show's cancellation. 
David Benioff pranked Peter Dinklage by contacting him after the pilot was picked up and told him the program had been canceled. Benioff stated, "I believe it was when the pilot was picked up." "I was with Tom McCarthy at a Yankees game when we called him." Dinklage didn't find out the truth for another six hours. Dinklage revealed in an appearance on Jimmy Kimmel Live that he enjoyed performing pranks on site. "I like to act as if I'm dead." "It's always a good time," Dinklage stated. "In the trailer, it was just my legs splayed out. You have to smush yourself into the floor in an unpleasant position." He stated that he would be willing to wait for hours for someone to locate him. 
10. Emilia Clarke struggled with the show's nudity.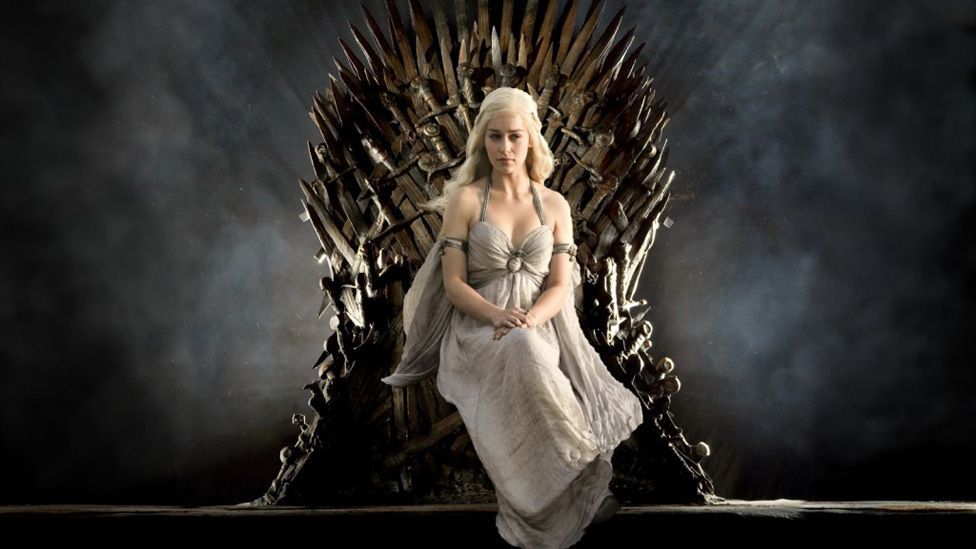 Despite the fact that Daenerys Targaryen was a career-changing role for Clarke, the actress revealed that her first days on site were difficult. She fell from a horse in front of the crew on her first day of filming and cried, ashamed. There was also the nuance that her character required, as well as a renowned rape scene. "I had to take a little time out once," she said of filming the first season to Esquire. "I said I wanted a cup of tea, cried a little, and was ready for the next part," she explained. "In so many of those early moments, you probably saw a lot of Emilia's sorrow rather than Daenerys's pain, because it's not comfortable, it's not easy," she told The New Yorker after the series finale aired. A movie set is a terrifying place to see for the first time." 
11. Sansa Stark's direwolf was adopted by Sophie Turner.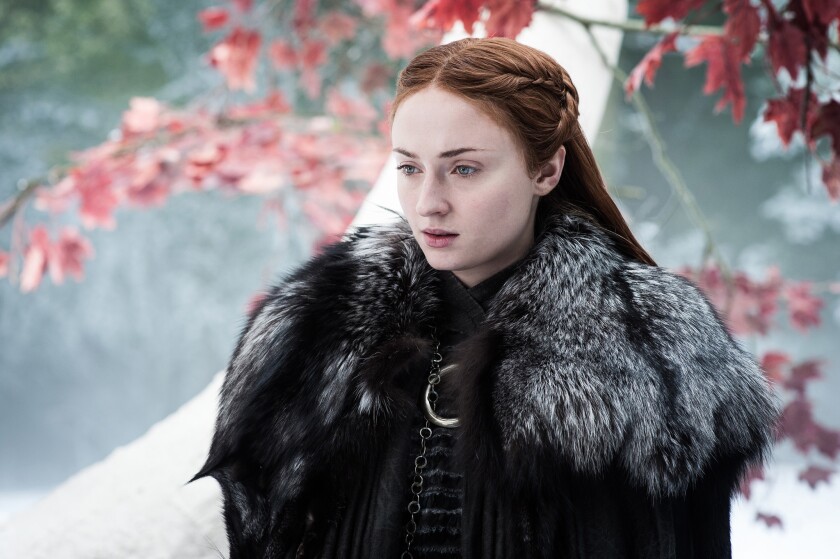 Sansa Stark actress Sophie Turner acquired Zunni, the Northern Inuit dog who played her pet direwolf in the first season of Game of Thrones. Turner told the Coventry Telegraph in 2013: "Growing up, I always wanted a dog, but my parents never wanted one." "On set, we kind of fell in love with Lady, my character's direwolf. We were aware that Lady had died and that they were looking for a new home for her. They agreed to let us adopt her after my mother persuaded them." Zunnie sadly passed away in 2017. 
12. Emilia Clarke had a bad reaction to the "horse heart." 
The horse heart Daenerys had to eat in Season 1 was simply a gigantic gummy candy that tasted a touch like bleach, according to Clarke. (There was also pasta going through it to represent arteries.) She ate 28 hearts and puked a lot in between doses, according to reports. To make matters worse, the artificial blood made Clarke so sticky that she became stuck in a toilet. 
13. An IKEA rug was used to make Jon Snow's cape from Game of Thrones' Night's Watch. 
Costume designer Michele Clapton, who led a crew of anywhere from 70 to 100 costumers each season, deserves a lot of credit for Game of Thrones' distinctive designs. Clapton revealed that several of the show's luxurious-looking capes are constructed from IKEA carpets, which may be the greatest homage to the costume team's inventiveness. "We grab whatever we can get our hands on, chop and shave them, and then add tough leather straps," she explained. IKEA responded by creating a set of instructions for transforming your SKOLD rug into a cape. 
14. For a sequence in Game of Thrones, Charles Dance picked up some butchering skills. 
Tywin Lannister was played by veteran actor Charles Dance, who took his job very seriously: In Season 1, his character was required to skin a deer in a scene, and he worked with a butcher to learn the ability so that he could do it on set; he told the Daily Beast that it was the strangest thing he ever did on the show. "They gave me a little place to work in, gave me a sharp knife, and showed me how to skin it and spill the guts into a pail when this butcher arrived with a dead animal," Dance claimed. "They delivered me another dead animal the next day, and we shot it." It was a bloody terrific night, but the scent on my hands lingered for two days." 
15. Sean Bean having a good time with his own severed head. 
Sean Bean revealed in a Reddit AMA that he kicked the model of Ned Stark's chopped head about "like a football" while on production.
Sigourney Weaver is coming back for Avatar 2 CRAZY!
In the first Avatar, Weaver's scientist character died, but now she's back as the protagonists' adopted Na'vi daughter.
We were all surprised when we heard about 17 billion years ago that Sigourney Weaver would be back for James Cameron's Avatar sequels (even more so than with the idea of there being multiple Avatar sequels). But now that we know how Weaver is going to come back, we're even more confused.
Empire magazine has said that Weaver will play a completely different character in Avatar: The Way of Water. In the first movie, she played Dr. Grace Augustine, the creator of the Human-Na'vi switcheroo Avatar Program, who died at the end. And no, it's not a human. It's Jake and Neytiri's daughter, who is about to turn 16.
Weaver will play Kiri, Jake and Neytiri's adopted daughter. It looks like we'll meet a lot of Jake and Neytiri's family in The Way of Water. Weaver told Empire what it was like to play a digitized blue teenager, "I think we all pretty much remember how we felt when we were that age." "Oh, yes, I do. When I was 11, I was 5'10" or 5'11" tall. I was sure Kiri would feel uncomfortable a lot of the time. She wants to find out who she is. When Jim gave me that task, I was thrilled.
Now, adults play children all the time, especially in the world of voice acting, and at least one of the photos Empire released of Kiri makes it look like Weaver will also show up as Dr. Augustine again in some way, probably through old footage. But knowing that the Na'vi are mostly brought to life by fancy mocap rigs, it will be strange to see Weaver's physical performance put on a teenager. Even though he is a blue alien teen with long arms and legs, he is still a teen.
The movie Avatar: The Way of Water will come out in December 2022.
Disney will show new scenes from "Avatar: The Way of Water" 
Disney started its CineEurope presentation in Barcelona today with 12 minutes of footage from July's Marvel fourquel Thor: Love and Thunder. Throughout the show, Disney showed trailers and looks at its other upcoming movies, including four never-before-seen scenes from James Cameron's Avatar: The Way of Water.
Before the Thor footage, Disney's Head of Global Theatrical Distribution Tony Chambers talked about the importance of immersive storytelling and the studio's "robust, diverse slate." This was followed by about 60 minutes of footage that was introduced by EMEA Head of Theatrical Distribution Nick Rush and EMEA Head of Studio Marketing Lee Jury.
There were prerecorded messages from people like Marvel boss Kevin Feige, who said, "It feels like we're just getting started, even after 14 years." As he introduced the Love And Thunder scenes, Thor star Chris Hemsworth said he wished he was in Barcelona, where the sangria "always tastes better."
Harrison Ford sent a video for Lucasfilm's Indiana Jones 5, saying that it had been 13 years since the last movie and that it was "time to put on the fedora and crack the whip."
We also saw parts of Haunted Mansion, Pixar's Elemental and Strange World, and the ensemble Amsterdam, which was directed by David O. Russell for New Regency.
Sam Mendes sent a video about Empire Of Light by Searchlight. The director of 1917 said that after making that movie, he wrote this one during lockdown. He said it was a "extremely personal story" about music, movies, and finding love in strange places.
Rebecca Kearey, the international head of Searchlight, showed a trailer for See How They Run, which stars Sam Rockwell and Saoirse Ronan, and a teaser for The Banshees of Inisherin, which stars Colin Farrell and Brendan Gleeson, directed by Martin McDonagh. Searchlight also showed the first scene of Chevalier, which is about the son of an African slave and a French plantation owner who grows up to be a famous composer in France.
The next movie by Thor director Taika Waititi, Next Goal Wins, got an eight-minute sneak peek. The movie is about the American Samoa soccer team. In 2001, they lost to Australia 31-0, which was the worst loss in World Cup history. Michael Fassbender takes over as their new coach.
Disney's show ended with a visit from Avatar producer Jon Landau, who flew from New Zealand to Barcelona to talk about the next movie in the series. He said that Avatar: The Way of Water was in the final stages of post-production and that it was important to be in Barcelona "to show our support for the exhibition community."
Landau said that the strength of James Cameron's scripts is that they have universal themes. "There is nothing more relatable than family," he said before showing a message from Cameron.
Cameron from New Zealand said that the people working on Avatar were "pushing the limits even further… Every shot is made for the biggest screen and best resolution that can be achieved… I think this is what people want." He also said, "Our business is not going away."
Sigourney Weaver Reveals Her Unconventional Role in 'Avatar: The Way of Water'
Weaver will portray Jake and Neytiri's adoptive child.
Many pondered what type of role Sigourney Weaver would have in the sequel to James Cameron's Avatar after the death of her character, Dr. Grace Augustine, who was the leader of the Avatar Program in the previous film. Finally, in an Empire Magazine exclusive, Weaver shared insights about the role she will portray in Avatar: The Way of Water, as well as a new photograph from the film.
Weaver announced to Empire Magazine that she would play Kiri, the adoptive daughter of Jake Sully (Sam Worthington) and Neytiri (Zoe Saldaa), in the film. "I believe we all remember what we were experiencing as teens," Weaver told Empire Magazine exclusively. "I most definitely do. When I was 11, I was 5′ 10″ or 5′ 11″. I had a strong feeling Kiri would be uncomfortable a lot of the time. She's trying to figure out who she is. Jim's assignment of that task excited me."
A fresh picture, which adds to the character's mystery, has also been unveiled, hinting at some type of link that Kiri would have with Grace. Kiri is seen inside a lab, staring at a monitor with a recording of Grace on it. Despite not being biologically connected to Jake and Neytiri, Kiri seems to have human traits that other Na'vi do not have, such as five digits and eyebrows, adding to the character's mystery.
With an obvious link between the two, as well as both characters being performed by the same actor, viewers can only guess on how significant Kiri's involvement will be in the plot. The character will also appear on a subscriber-exclusive cover of Empire Magazine, which depicts her swimming underwater appreciating Pandora's aquatic life, as shown in the first teaser.
Weaver and Cameron will work together again for Avatar: The Way of Water, having previously played Ellen Ripley in Aliens and Grace in the first Avatar film. Along with Weaver, Stephen Lang will reprise his role as Colonel Miles Quaritch, the man responsible for Grace's death, in the sequel. Quaritch, like Weaver's character, perished in the first film, fueling curiosity regarding his participation in Avatar: The Way of Water. While the roles of both actors remain unknown, fan speculation may continue until the highly anticipated film is released later this year.
On December 16, Avatar: The Way of Water will be released exclusively in cinemas.