Frida Gustavsson is now starring in Vikings: Valhalla, a major Netflix production. The epic follow-up to Vikings boasts a bevy of gorgeous costumes, a substantial and highly complex production design, and one long set piece after another. Gustavsson was fortunate enough to get her feet wet on another massive Netflix series first, The Witcher, which may have been a tremendously frightening production to take on. 
In Season 1, Episode 8, "Much More," Gustavsson portrays Geralt's (Henry Cavill) mother Visenna. Geralt encounters a group of creatures while attempting to track down Ciri (Freya Allen), and while he defeats them, he is bitten by one of them, causing him to become delirious. A fever dream transports him to the moment when his mother abandoned him in the woods, when he is eventually abducted by Vesemir (Kim Bodnia) and trained as a Witcher.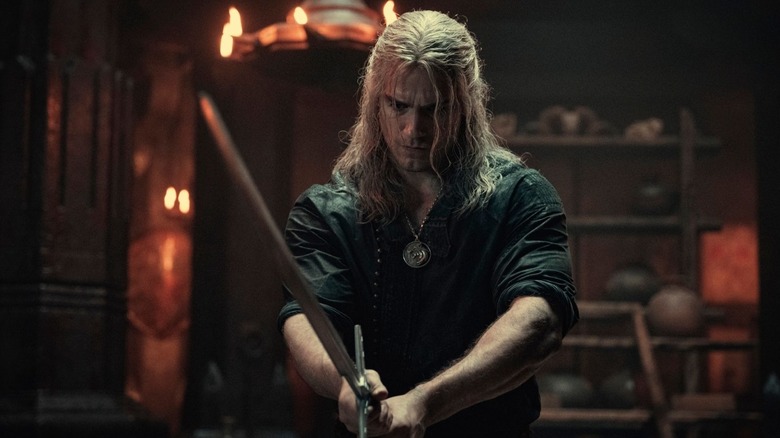 Image courtesy of Netflix of Henry Cavill and Kim Bodnia in The Witcher Season 2 Geralt has a talk with his mother about the incident later in the episode. Furious, he demands to know if she is aware of the horrors that must be endured in order to become a Witcher. "No explanation will give you what you desire," she says when he begs her to explain him why she subjected him to that destiny. "It's time to move on, Geralt," Visenna finally says. It's time to figure out what you've let go of." 
Visenna says, "I was just a dream," before Geralt comes out of it, but this is a point of contention. Visenna is a sorceress and a healer, as we know from the source material and as we see briefly in Episode 8 of the Netflix series. Those qualities could have played a role in fostering this reunion. Geralt, on the other hand, had recently been bitten by a ghoul and is suffering from a series of fever nightmares.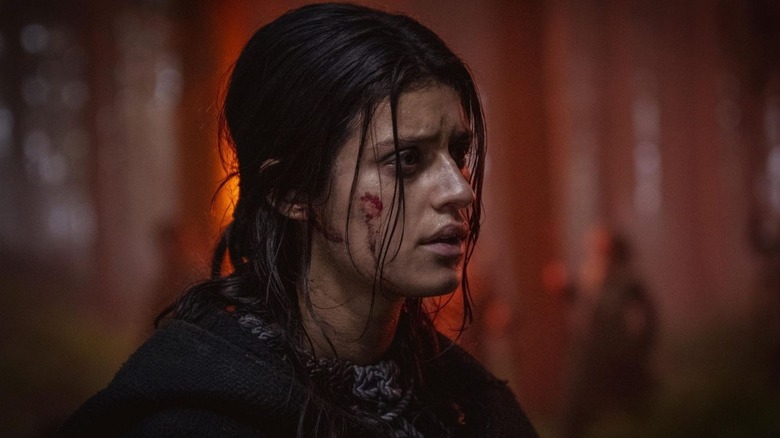 The Witcher's Henry Cavill 
On the set of 'The Witcher,' Henry Cavill taught Frida Gustavsson about becoming a show lead. 
Director Marc Jobst previously indicated that they purposefully kept this beat vague, but I had to question Gustavsson about it while on an edition of Collider Ladies Night celebrating the opening of Vikings: Valhalla. How did she tackle the situation? Is she portraying Visenna as if Geralt is experiencing a vision or as if she is her own person, there in the flesh? Here's what she had to say:
"I feel like when you're acting, you always make your own decisions that are your internal decisions to make the scenes make sense and to make the acting or the decisions and the intentions real and realistic for you. It has to come from yourself. I can't go and be like, 'Oh, well, I'm gonna play this because he is dreaming me this way.' To me, I was there playing his mother who wanted to find some sort of peace, some sort of way for us both to let go of the horrible things that have happened, so that's the way I came across it. Was I real? I'm not sure. To me I was!"